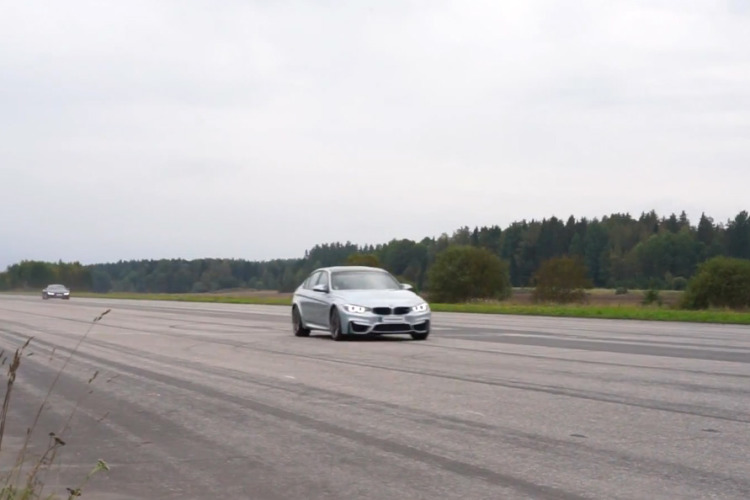 In this drag race you're about to see a real challenge between two sportcars. The F80 BMW M3 is going head to head with the Audi R8. When
it comes to the horsepower sector these two cars are comparable,but they're very different in the torque output.
Here are some specifications of the Audi R8 which is a 4.2 model with a 6-speed manual transmission.The R8 is powered by a 4.2 liter
naturally aspirated V8 engine capable to produce 420 hp & 317 ib-ft of torque.The top speed of this car is limited to 186mph.
On the other side stands the F80 BMW M3 which is equipped with the same 3.0L inline-6.The twin power engine is capable to produce 425Hp
& 406 ib-ft of torque.The power is sent to the rear-wheels via a 6-speed or an optional seven-speed M DCT transmission.
Who will win? Furthermore we suggest to watch the video, also feel free to share your thoughts with us.