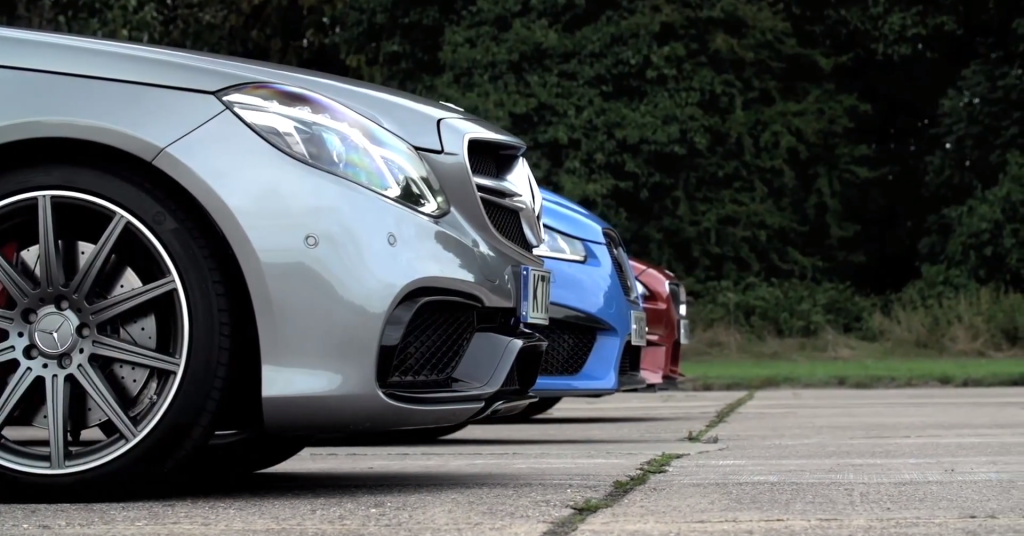 This time Chris Harris of DRIVE took a Mercedes-Benz E63,a Jaguar XFR-S and a BMW M6 Gran Coupe in a comparison where the best one should be your daily driver.Let's see the
specifications for each car and decide which one is more appropriate.

DON'T MISS BMW M6 GRAN COUPE SMASHING A R35 GT-R
-1)The Mercedes-Benz E63 AMG is powered by 5.5L Twin Turbo V8 which is totally capable to produce 577HorsePower (and 590 ib-ft of torque).Power is sent through a 7-speed semi-automatic gearbox using proper left-for-downshift, right-for-upshift steering wheel-mounted paddle shifters.
-2)The second one is Jaguar XFR-S which is changed from Jaguar 5.0L V8.The changes are made to the engine management controls & exhaust system.It sprints form 0-60 in for more than 4 seconds and a top speed of 186mph
-3)The last but not least is the BMW M6 Gran Coupe which costs just under £98,000 and is packed with a 4.4L Twin Turbo capable to produce 552bhp and 680Nm on torque.It sprints from 0 to 60 in 4.2 seconds before reaching a limited top speed of 155mph.
Now we do think you're about to choose one,don't you?