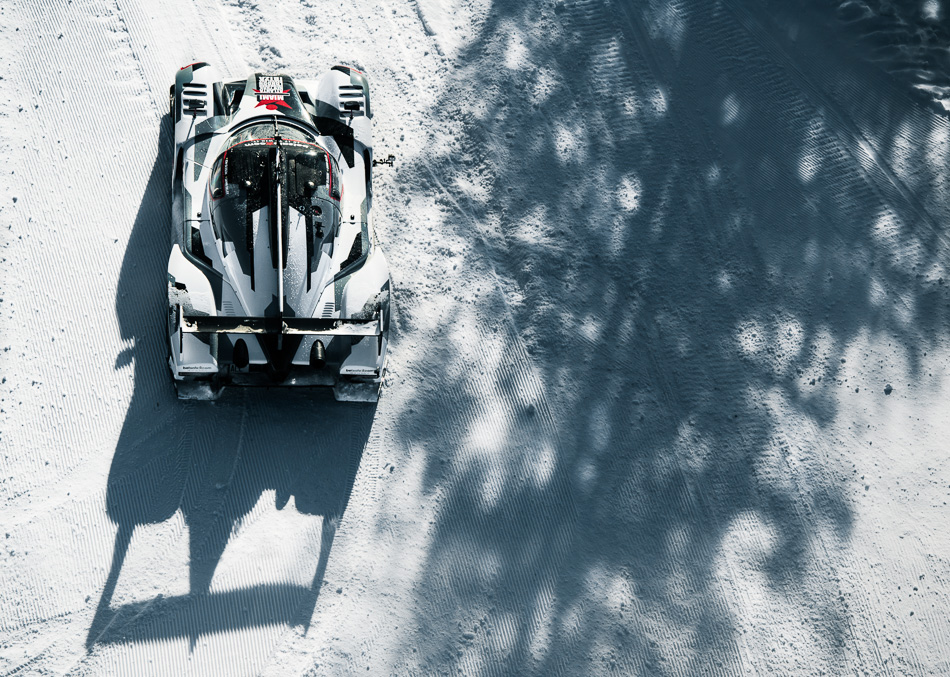 Do you know which is the best way to use a super car? Well,John Olsson got some interesting ideas. Here it's what he says in this inspiring and great
article that we found in his own page :
''As most of you know I have always had a passion for taking super cars to the ski slopes. Now that I am injured i can't ski, so I thought it was about time to
see what would happen if I would actually take the car up in the slopes as that would be the closest thing I would get to skiing right now I first tought about the RS6, but we
already knew that the 4 wheel drive Audis works great on snow, so we brought the 600hp, 1000kg Rebellion with 315 wide winter tires to really see what would
happen if you brought a true super car to the slopes! It all started out as fun little project and I talked to Crill to see if he could film it. Then I
got an e mail from Betsafe that heard about the idea from Crill and wanted to help with the video and all of a sudden we have helis and drones booked!
I told them that I really don't know if this car will run in the snow at all so I was a bit unsure of how smart it was to bring in the heavy artillery for this, but they convinced me that we should just go for and make it happen no matter what!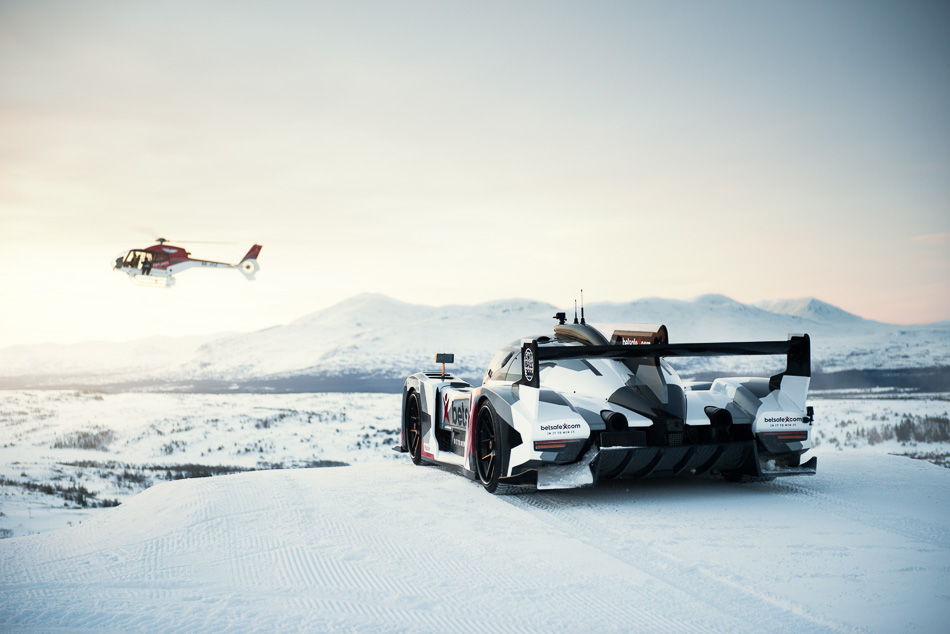 When I actually rolled the car out of the garage I realized how far out of my knowledge zone I was. I had called an F1 driver, I had talked to the snow cat
drivers but no one had any experience when it came to a super car would handle a ski slope. So my plan that seemed so great when first thinking of it all of a
sudden seemed like a really stupid one!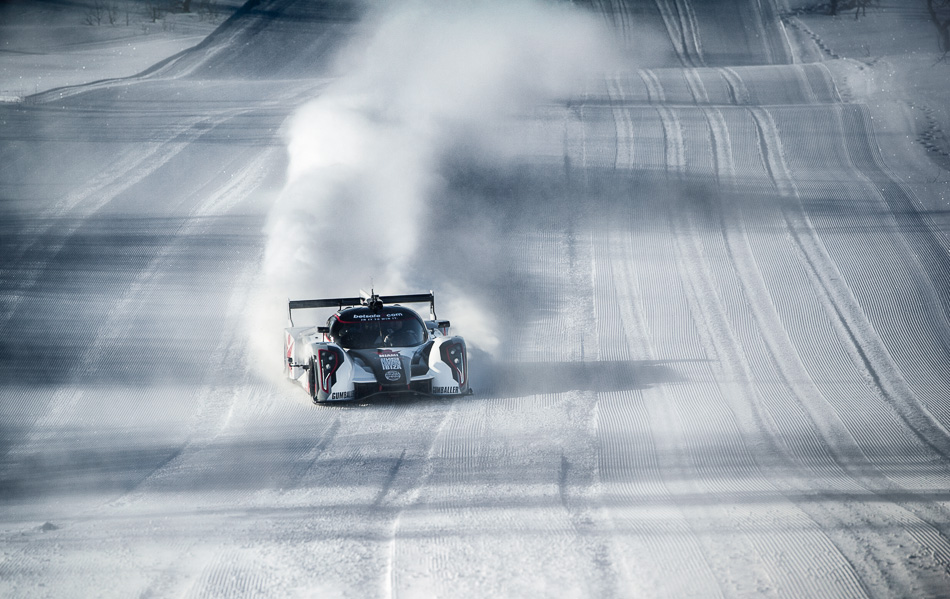 We called around quite a bit before I found a ski resort that thought that this sounded like a good idea, but Storlien was super excited and lined everything up for
us. When we first got up there I asked them about cross country tracks as I wanted a back up incase it didn't work at all. But after a few small test I saw
that the Rebellion seemed to really like the snow so we planned for an early shoot the next morning as we had to be clear of the slopes when they opened for
skiing at 9 am.
To be honest I was kind nervous as I knew that the insurance would never cover me if I accidentally put this 500 000€ car in a hole on top of a mountain. I am far
from a professional driver, and usually I hate going outside my comfort zone, but it just seems to fun not to try it!
I knew from our test in Tierp last year that the car was a little tricky to drift, but on snow it worked amazingly as long as you kept the drifts from becoming to
wide, to my surprise the grip was just incredible and I was able to drive around the resort just like I was on a snowmobile. At one point I was even told
on the radio that they had problems shooting from the hell as it had a hard time keeping on on the fast parts, not what I expected when we first rolled it
out on the snow! Tire wise we ran regular studded winter tires with a few extra
spikes. (same hight as regular road spikes) Over all my hat goes off to Leif Tufvesson for building a car that not only held up for 3000 miles of Gumball
but also proved to work just as good on climbing mountains, now that shows how good he is at what he does!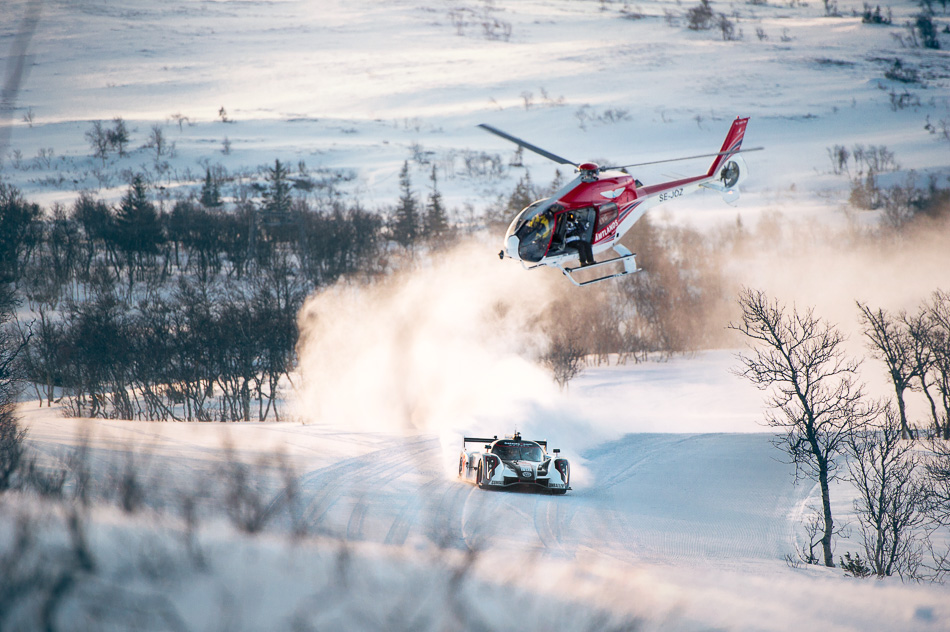 This crazy idea turned out to be one of the most exciting mornings that I have ever had. Pushing full gas while sliding sideways on the top of an empty mountain while
the sun is just dipping over the horizon is just hard to beat! I am already thinking about how we can take this too the next level!
Super thanks to Storlien for giving us the opportunity to do this, Crill, Oskar Bakke for the amazing pics and video and most of all Betsafe for pushing me to believe in my crazy ideas!
I can't wait to try this again! And most of all, I now know that the car is 100% ready for this years Gumball
3000! Make sure to follow us during the rally at World of Betsafe! ''
Really hope you enjoyed this and don't forget to have a look at the gallery in which you will see some great HD shoots
Also feel free to share with us your opinion