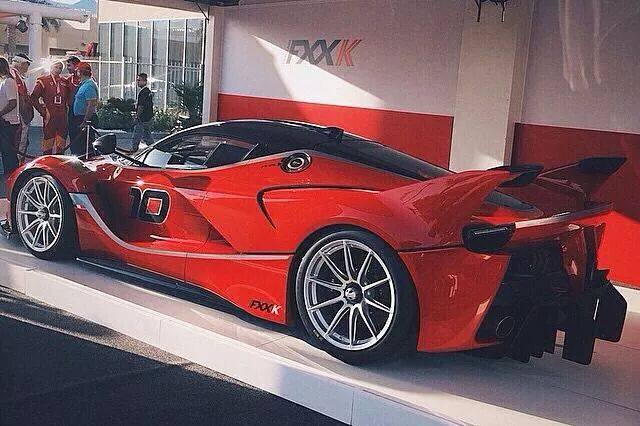 The entirely-not-road-legal FXXK employs the same basic V12-plus-electric drivetrain as the road-going LaFerrari, but making
even more power. 101bhp more power, to be precise, boosting total output to 1036bhp: 848bhp coming from the 6.3-litre naturally aspirated V12 (at 9200rpm) and 187bhp from the electric motor.
The internal combustion engine has been substantially overhauled for track duty, with new camshafts, redesigned intake manifolds and, most intriguingly, mechanical tappets replacing the traditional hydraulic efforts.
Ferrari also notes that the silencers on the exhaust system have been 'eliminated' (the sound of Heaven).
Though there's no word on a 0-62mph time, that extra power – along with some mighty trick-sounding Pirelli slicks, which feature embedded sensors feeding back information on longitudinal, lateral and radial acceleration – will mean a substantial decrease on the road-going LaFerrari's 2.9-second benchmark. But, we still have to wait for the official specs to reveal.
The aerodynamic is amazing! The FXXK has sprouted a whole bunch of additional devices of downforce, innovations Ferrari says are derived from its expertise in endurance racing's GT category. At the front lurks a deep, double-deck spoiler, with vertical fins that channel air over the car's flanks, and boost the efficiency of the aerodynamic underbody.
Most interesting are those fin-winglet arrangements either side of the retractable rear spoiler. In 'low-drag' configuration (with the rear
spoiler retracted), these winglets function as guide vanes, while
boosting the spoilers efficiency in 'high downforce' mode.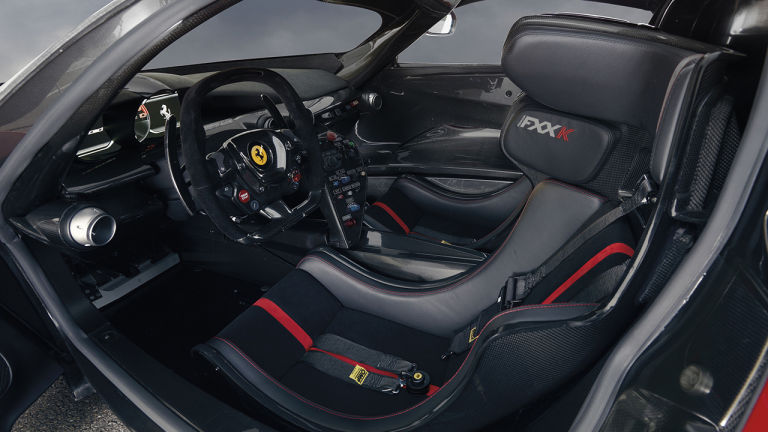 Ferrari says it all adds up to 50 per cent more downforce than the standard LaFerrari can muster, the FXXK generating 540kg at 133mph.
The LaFerrari's HY-KERS electric system has been overhauled for race duty, too, with four modes now selectable from the steering wheel manettino: Qualify (for maximum performance), Long Run, Manual Boost and Fast Charge.
Anyway, this is not, officially at least, the LaFerrari FXXK. Ferrari refers to it simply as the FXXK, with no mention of the LaFerrari anywhere in its press bumf. The 'FXX' part you'll be familiar with, while the 'K' refers to its kinetic energy recovery system. Any resemblance to a popular expletive is purely coincidental.
Ferrari hasn't yet announced how much you'll pay for the privilege of sort-of-owning an FXXK, or even how many will be built. Based on
previous XX models, we'd suspect a price tag somewhere around £2m, and a production run of 30 or so cars.
Good job Rrari!