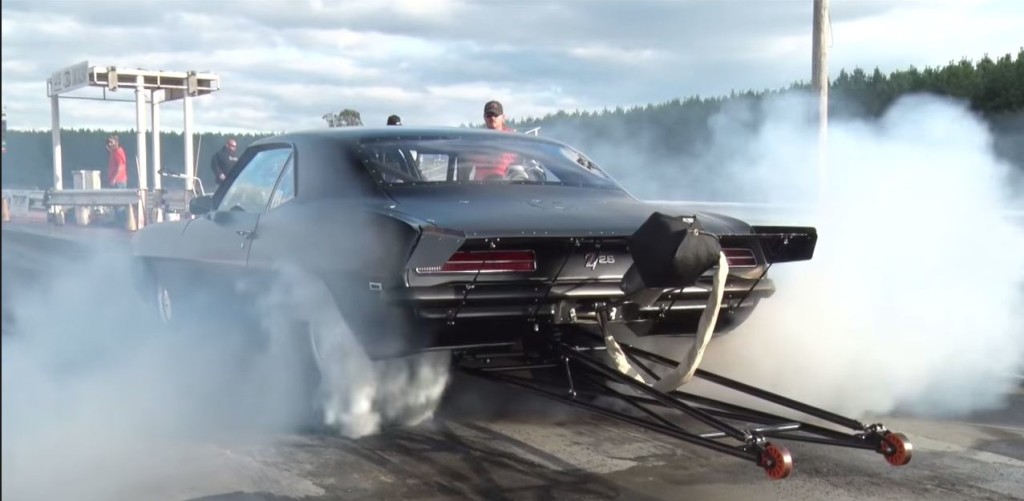 This may be one of the most powerful Camaro I've ever seen in my life! This Z/28 Camaro equipped with a 509ci engine powered by two 88mm turbos help the engine produce up to 2,500hp. Also car is also equipped with a fuel tank system so that it can be driven on the track or street.
ALSO DON'T MISS: Aggressive & Wild Roadster Shop Pampage 70′ Camaro
You will see pass after pass this mad Camaro leaving the line faster than a bullet and making awesome boost noises, while running 4.80s @150mph,at the Street Car Takeover Nashville event. Furthermore we suggest to watch the video, also feel free to share with us your opinion.