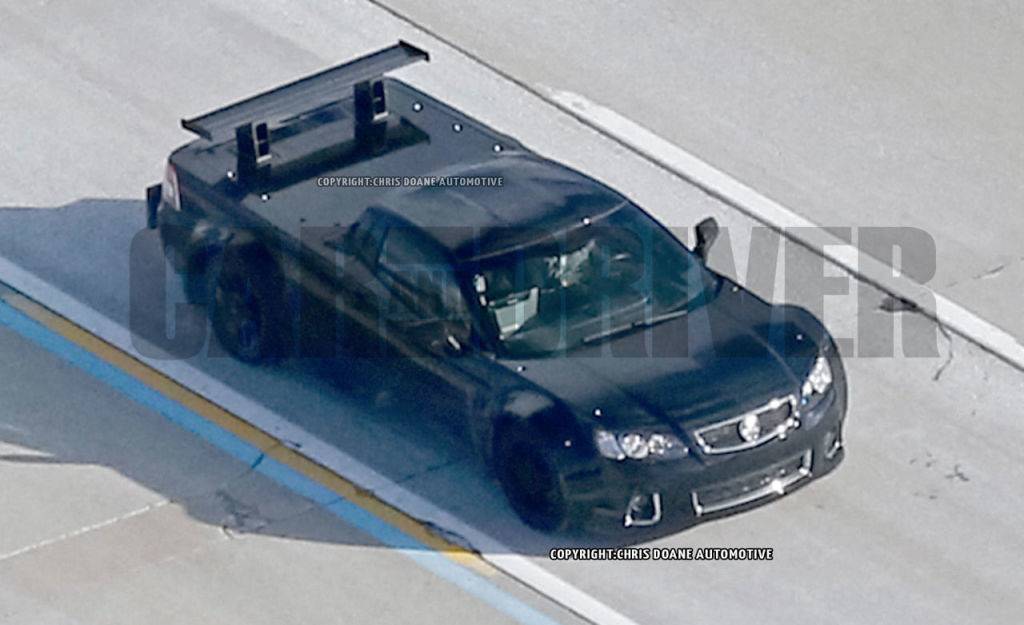 Finally it is getting real! The mid-engined Corvette is spied driving near a General Motors Company facility in the U.S., camouflaged on a Holden Commodore SSV, while the cabin module, roof, and exterior mirrors are hand-me-downs from today's Stingray. We're talking about a successor for the Corvette ZR1, which reports suggest may be launched as early as the 2017 model year and sport a price tag of around $150,000, which means that while it's technically a C8, the ZR1 successor will be sold alongside the current C7 Corvette for its first years on the market. Eventually, the C7 Corvette will be replaced by the new C8 Corvette, with all the variants being based on the mid-engine platform.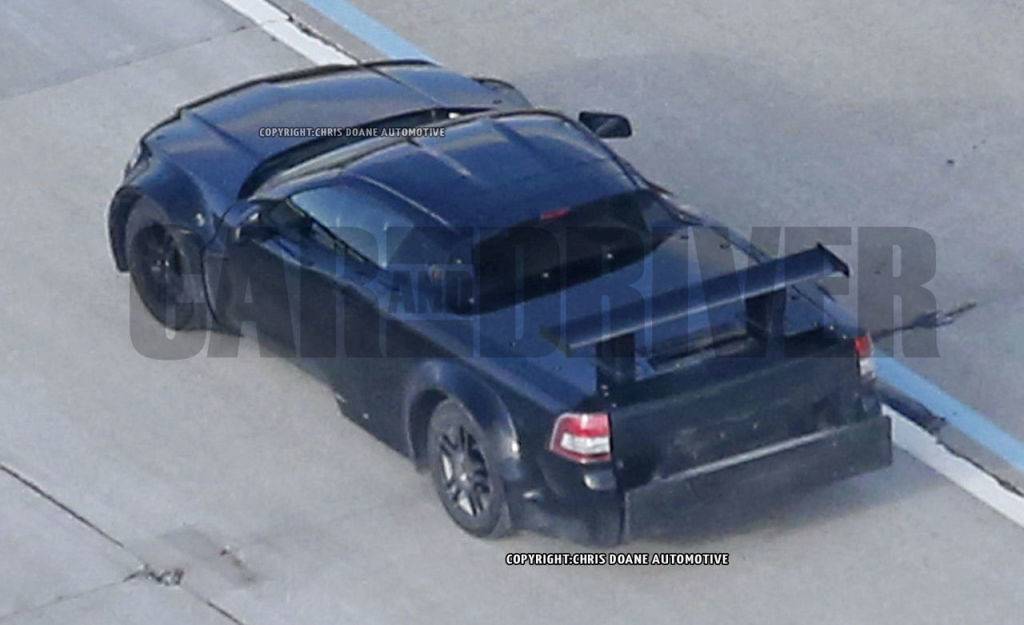 Scaling the span between the axles using the wheels as guides (we're estimating them at 19 inches in diameter) yields a projected wheelbase of 98.9 inches, some eight inches shorter than that of today's Corvette. That blueprint upgrade comes from bumping the transmission from ahead of to behind the rear axle as God and Dr. Porsche intended. A tighter wheelbase quickens steering response and cinches up the turning circle. It goes without saying that at least 60 percent of this probable Corvette ZR1's mass will be supported by the rear wheels, enhancing launch traction and balls-out braking. It's said that the engine must be a small 3.5- to 4.0-liter V-8 with all the fixin's—meaning no pushrods.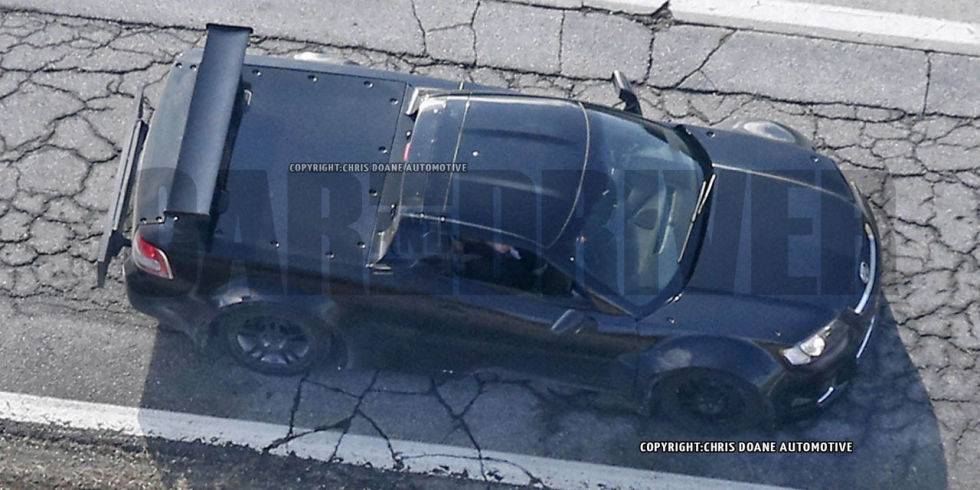 But, why such a dramatic change to the Corvette formula? Apparently the front engine, rear-wheel-drive layout is reaching its limits in cars like the 2015 Corvette Z06. Also, the Alpha-based 2016 Camaro may end up lighter than the C7 Corvette, giving it the performance edge over its bigger brother. Thus, to help separate future Corvettes from the Camaro, including the ZR1 successor, a more exotic design was required.
Photo Courtesy of Car&Driver