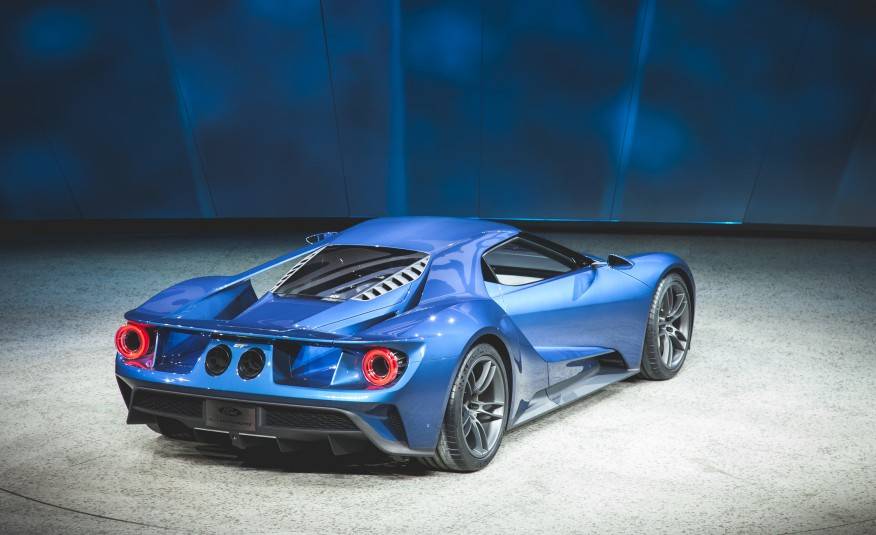 It was a big surprise for all of us! Ford never mention that a new Ford GT was coming so it is a very special event that finally, the new GT is unveiled at the 2015 Detroit Auto Show!
Nothing special have changed. It still have the typical supercar characteristics, a mid-mounted engine, rear-wheel-drive configuration, and a sleek, aerodynamic coupe body. But, under the hood there isn't a V8 anymore. The old on is replaced a new an EcoBoost V-6 engine whose twin-turbochargers will help it to produce about 600 horsepower. The engine is derived from the 3.5-liter mill fitted to the automaker's Daytona Prototype competing last year in the United SportsCar Championship. Ford tells us that it features a wide power-band with impressive time-to-torque characteristics. Updated direct-injection and valve-train features, aimed at boosting performance and efficiency are, a seven-speed dual-clutch transaxle are some of the new aspects of the design include.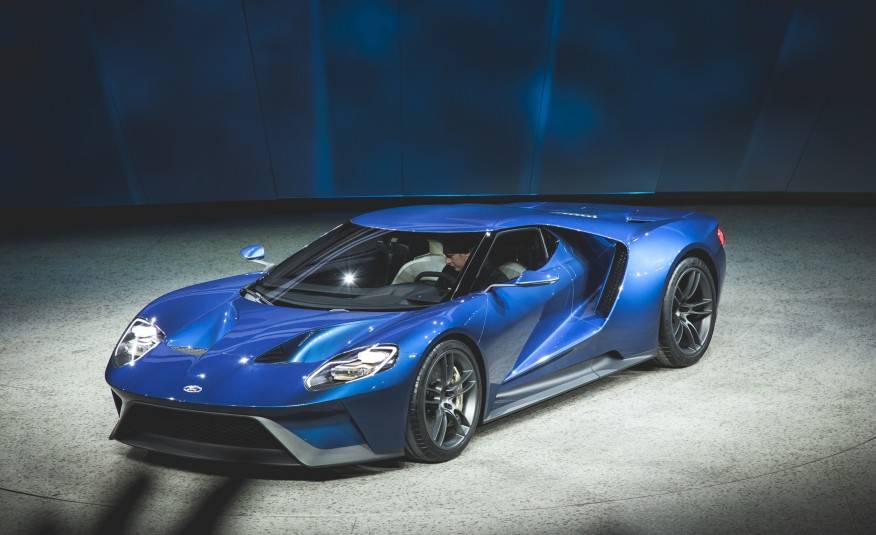 Lightweight materials, including carbon fiber and aluminum are used to give the car an impressive power-to-weight ratio. The passenger cell is all carbon fiber, and mounted to this are aluminum front and rear sub-frames encapsulated in structural carbon fiber body panels—those are the sexy wings you see to side of the engine. The body also features active aerodynamics, such as a deployable rear spoiler.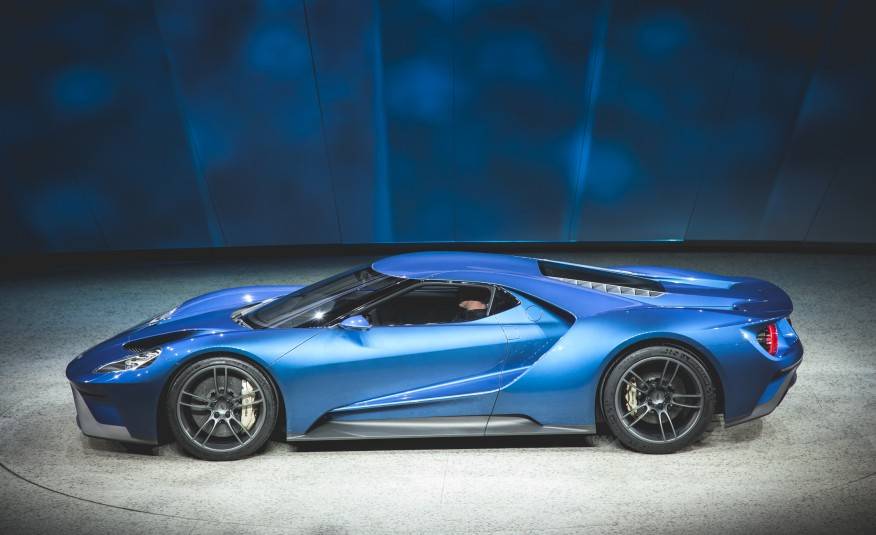 About the suspension, the GT is equipped with a racing-style torsion bar and push-rod setup, with adjustable ride height, and the wheels are a 20-inch set shod with Michelin Pilot Super Sport Cup 2 tires designed specifically for the new GT. Carbon ceramic discs makes the break easier.
Inside the cabin, designers have gone with a narrow-profile canopy in order to reduce the frontal area and keep the car sleek. Access to the cabin is via a pair of doors that swing upwards, and here you'll find a pair of seats that are integrated directly into the carbon fiber passenger cell. The fixed seating is combined with adjustable pedals and steering column to accommodate a very wide range of driver statures. The instrument cluster is digital and configurable for multiple driving environments and different driving modes. And finally, an F1-style steering wheel integrates all necessary driver controls, creating a stalk-less steering column that allows uncluttered access to the transmission paddle-shift controls.
The new Ford GT hits the road in select markets to celebrate the 50th anniversary of Ford's historic 1966 24 Hours of Le Mans victory with the original GT40.