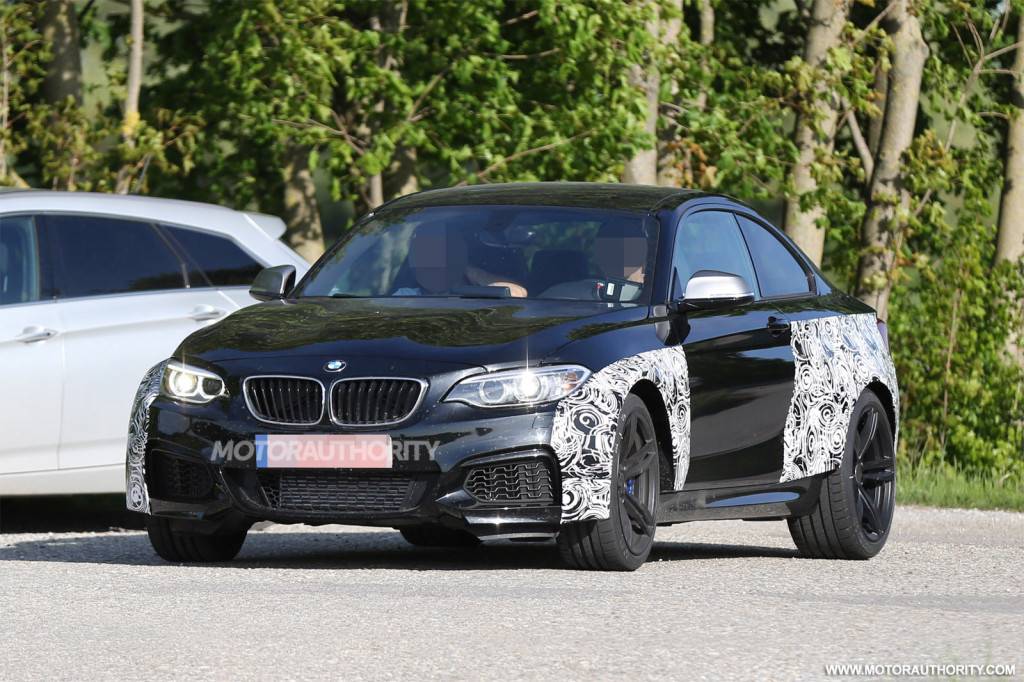 The M2 is one of BMW's most interesting car that every Bimmer is so courious about it. It seems like it will a funny fast car to drive.
It's been known since mid-2013 that an M2 was a solid bet for production, and recently we learned that that production will be starting by the fall of 2015, which means that the car will be on the showrooms probably no later than the spring of 2016.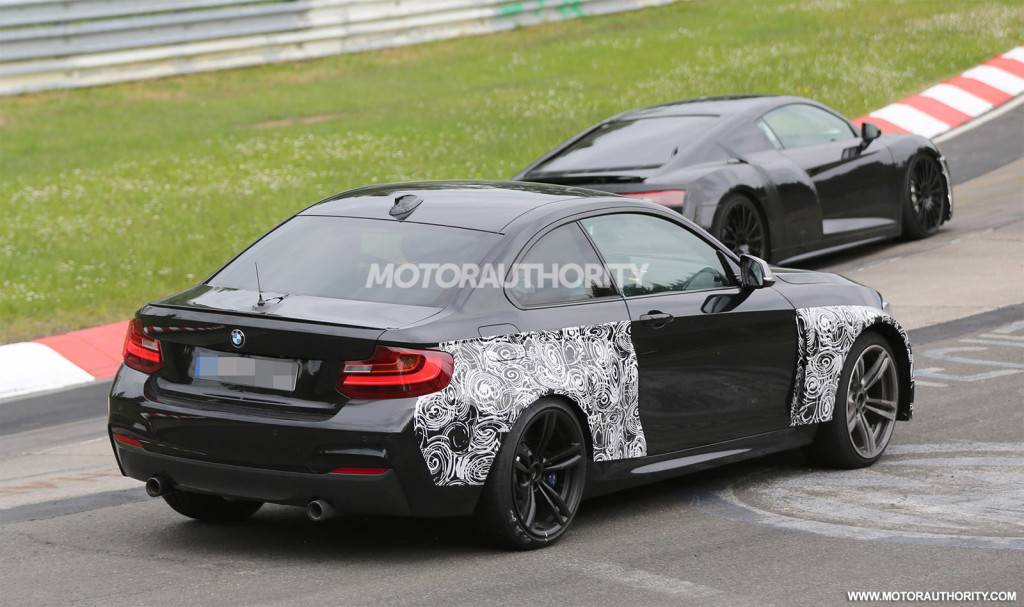 At 425 horsepower and 550 Nm of torque, the S55 3.0-liter turbocharged in-line six-cylinder might be overkill for the M2—or at the least might step on the larger, more expensive toes of the M3 and M4. It's more likely we'll see an updated version of the M235i's N55 engine fitted to the car.
The 320-hp 3.0-liter turbocharged six never feels like it's lacking despite the 1612 KG curb weight it has to lug around.
Other upgrades include wider wheels and tires, factors hinted at by the camouflage over the fender flares on the car seen in the photos.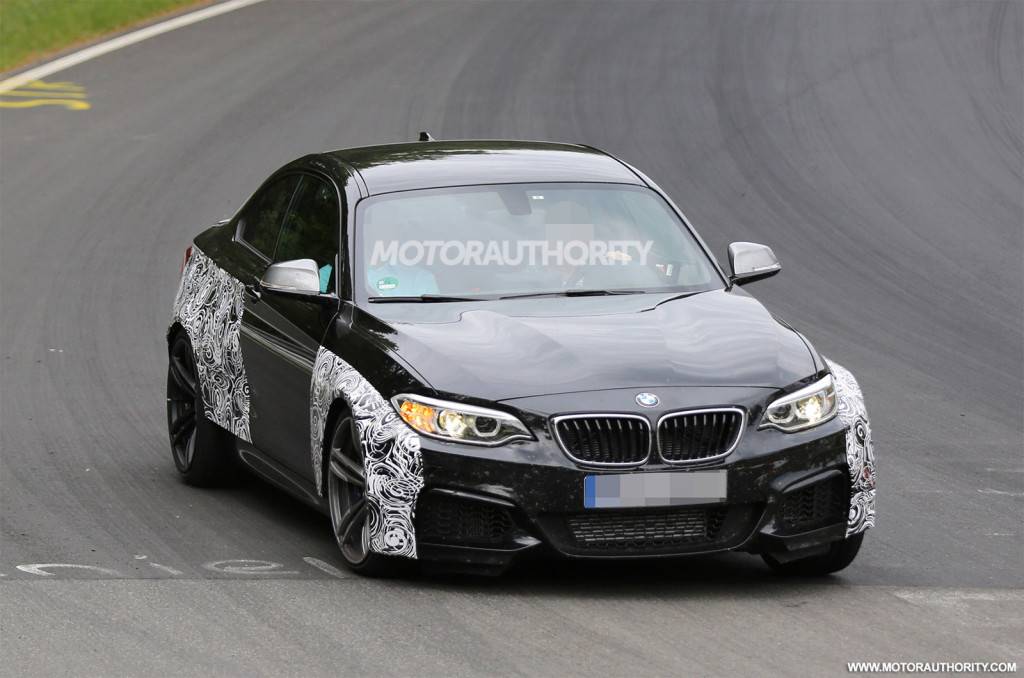 Upgraded suspension, M Division traction and stability control calibration, and, likely, a mechanical limited-slip rear differential could all further enhance the M2's performance over the capable but still restrained M235i.
via Motor Authority