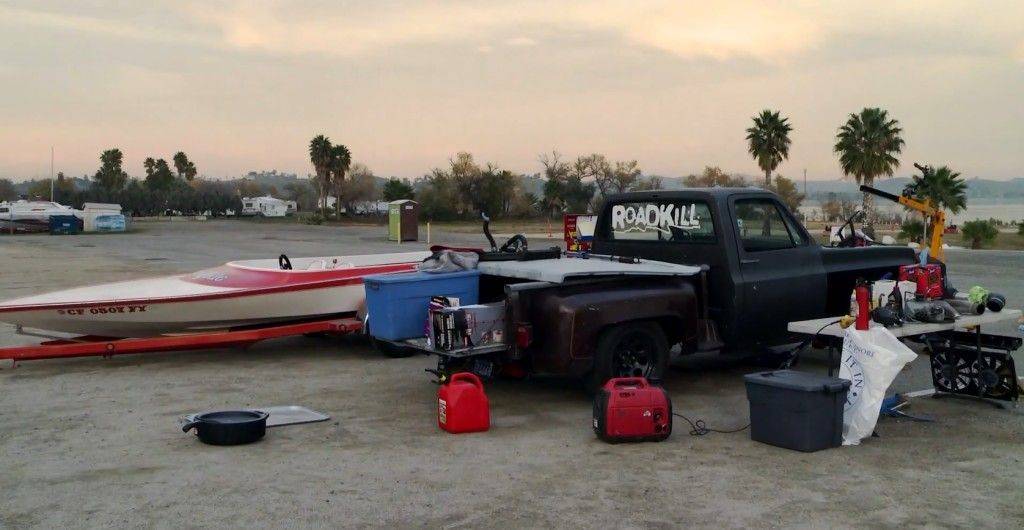 LS engine swaps are so popular nowadays! This because the LS engine can be adapted so easy in any car! So this is where the "LS swap everything" comes from.
Guys at Roadkill thought about something different, something out of the box. They thought it will be a very original idea to put the LS engine on a boat. Yes, on a boat! But the most exciting thing is, they will tow the boat with a LS swapped pick up, take it the lake, move the engine from the car to the boat, remove it again from the beat to the car, come back to the garage.
So let's see what it takes to complete this "adventure"!