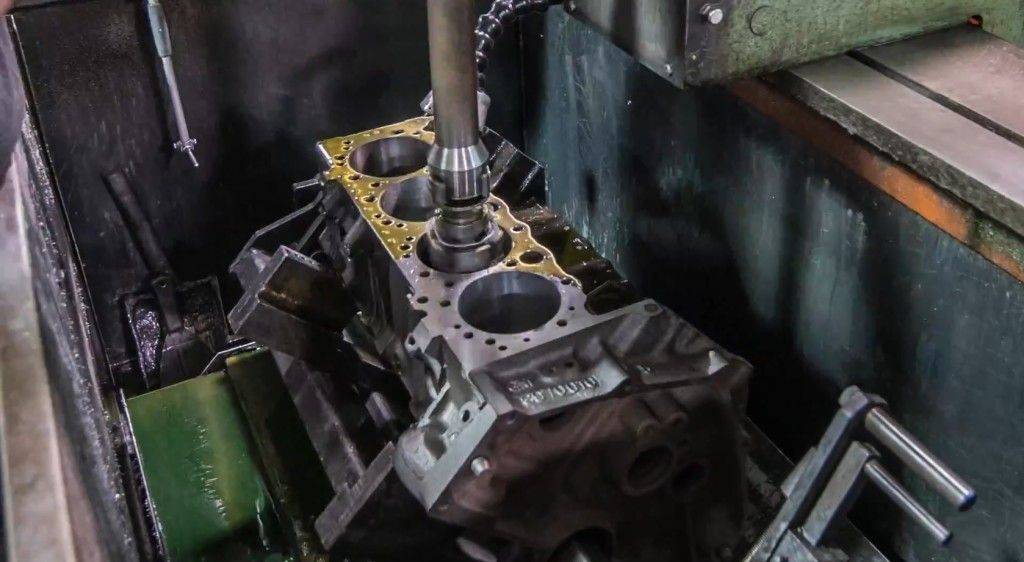 The GM small-block needs no introduction; it's been the backbone of both American transportation and performance for 60 years now.
You can thank Zora Arkus-Duntov for that—the father of the Corvette foresaw the role of OEMs in providing performance parts for hot-rodding enthusiasts, and the smallblock has been a modular, upgradeable performance mill from the get-go. The most pedestrian versions can form the basis of high-horsepower builds; it's compact, cheap, and hop-up parts are available everywhere.
So to celebrate, Hagerty ripped one apart, and you can see the entire teardown as a time-lapse. The block and heads were machined, the valves lapped and seated properly, and then it was sprayed in classic (and since this is Hagerty, undoubtedly 100% period correct) orange. The final result is beautiful, in its own way. Enjoy!
via Road and Track