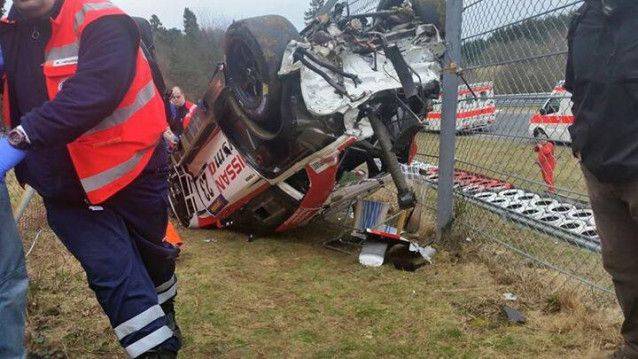 Tragic news from the Nürburgring, the VLN long distance race has been cancelled and will not be restarted again due to a fatal accident in which one spectator lost his life, several others were injured.
A Nissan GT-R went airborne at the Flugplatz section of the Nordschleife, which is ironically the German word for Airfield.
The Nissan GT-R tends to lift its nose at this part of the track, as several pictures of earlier races show.
For more updates check the Nürburgring Facebook site,
Viewer discretion advised, our thoughts go to all the people involved and their families.