The fantastic 5.2L V8 found in the new Mustang GT350 is arguably the most innovative engine that's ever come out of Detroit.
Spinning to an unheard of 8250rpm, the all-aluminum GT350 makes 526hp at 7500rpm and 429ft-lbs at 4750. What makes this V8 special, is the flat-plane crankshaft nestled in the center of the block. The result is even firing between the left and right cylinder banks, allowing for a higher redline, a better exhaust note, and more power. While the motor is based off of the original 5.0l Coyote, virtually everything has been modified to accommodate the higher redline. While being a completely different shape, they actually shaved 5lbs off the old crankshaft.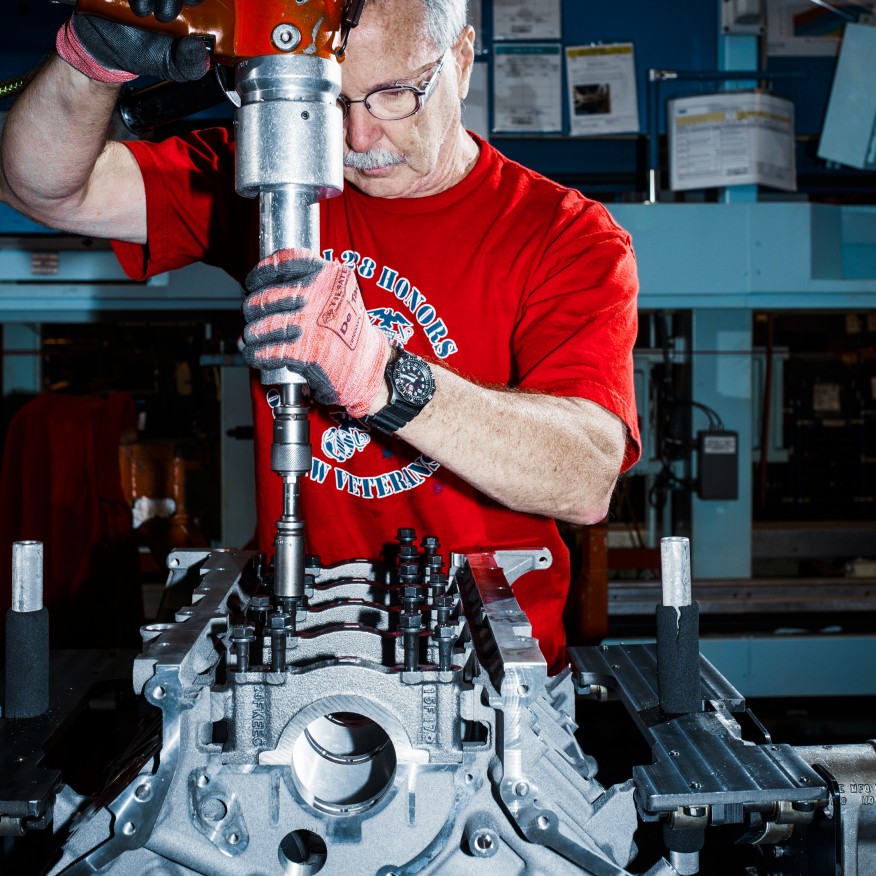 First, the five cross-bolted main caps are removed from the block. They're left on the block as they're manufactured together, but need to be removed before everything else is put together.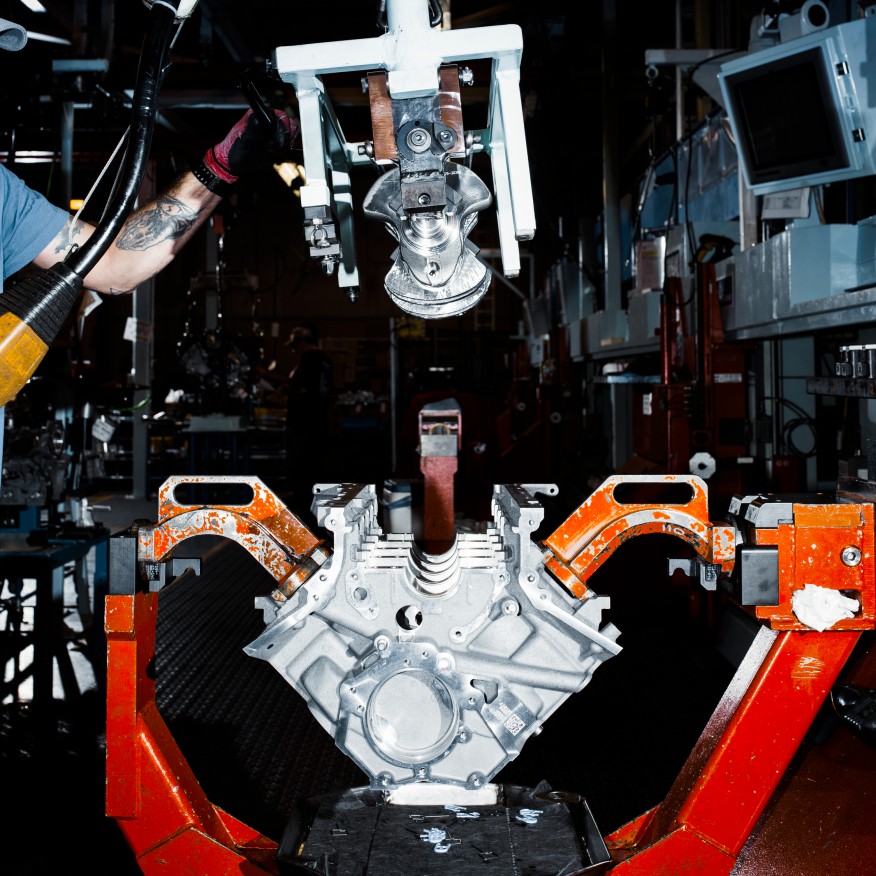 Bearing are fitted, and the infamous flat-plane crankshaft is lowered into place.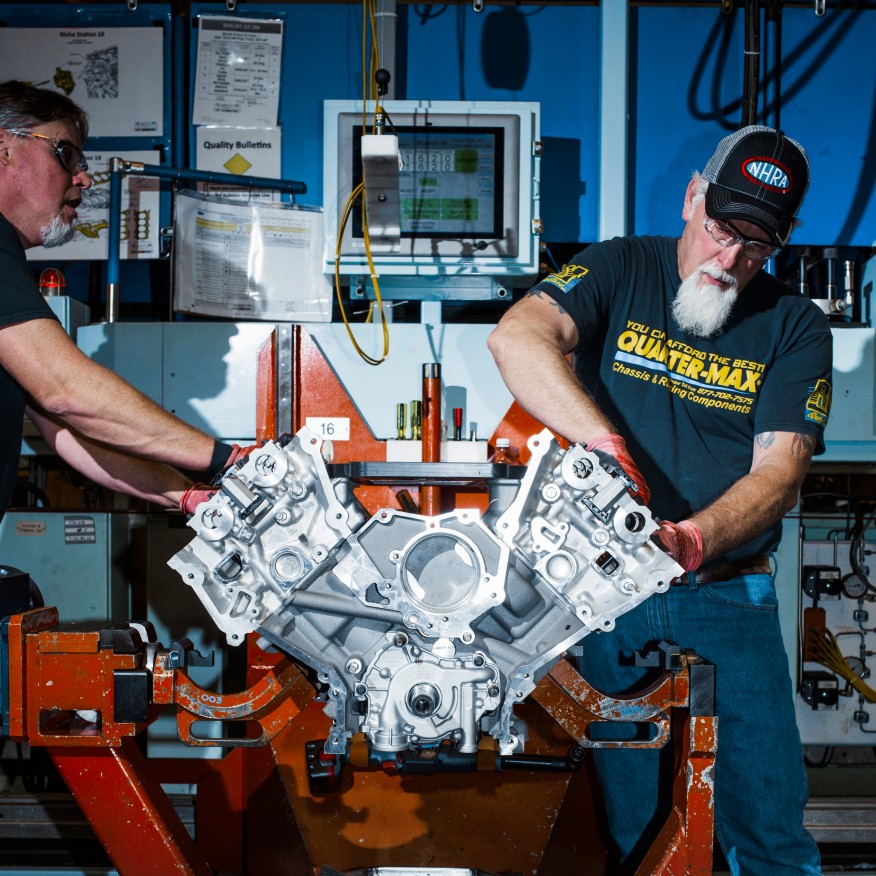 The rod-piston assemblies are inserted into the block.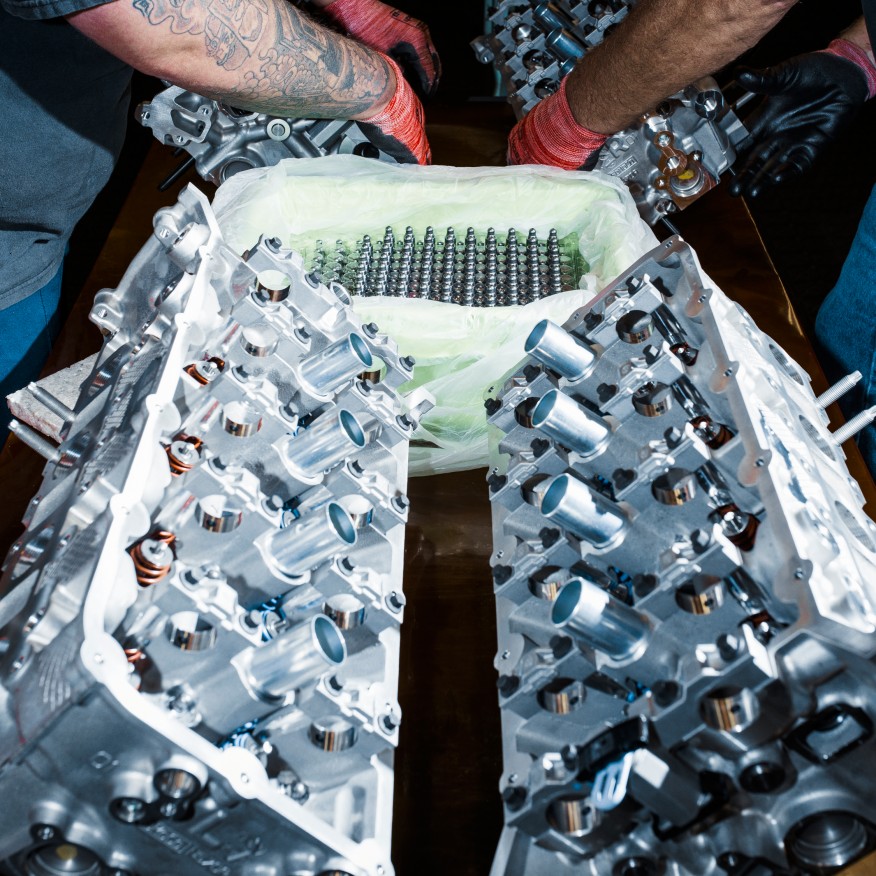 Cylinder heads are pre assembled, with valves already loaded into them. The heads are then mounted onto the block of the GT350.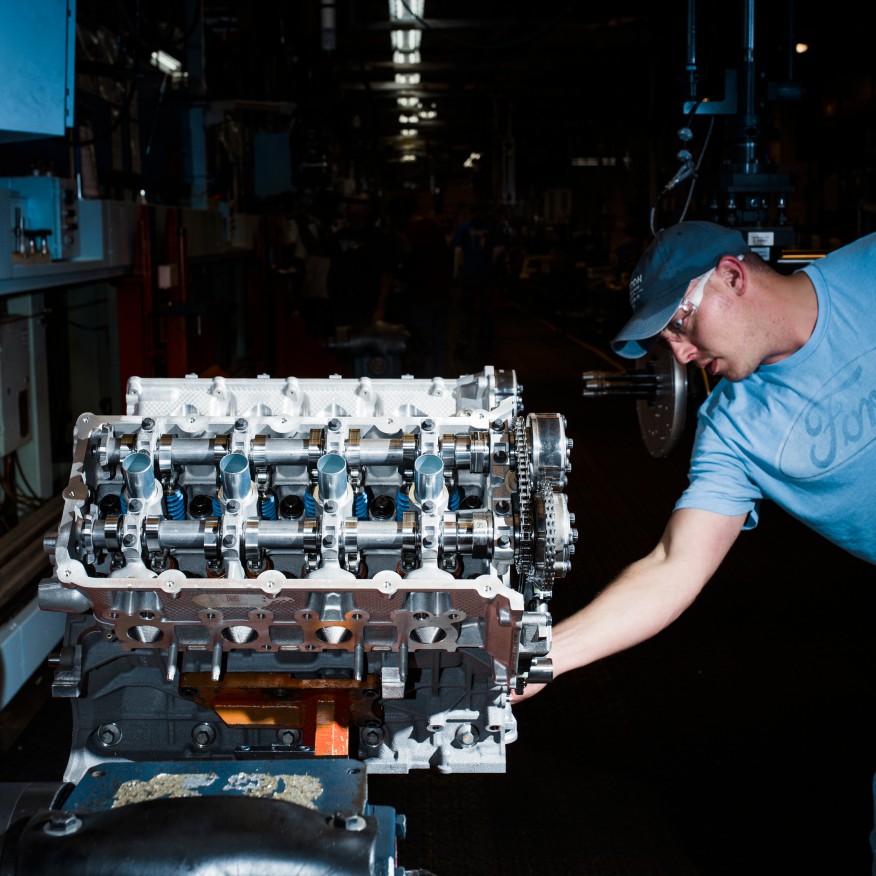 Now that the heads are in place, the camshafts are installed.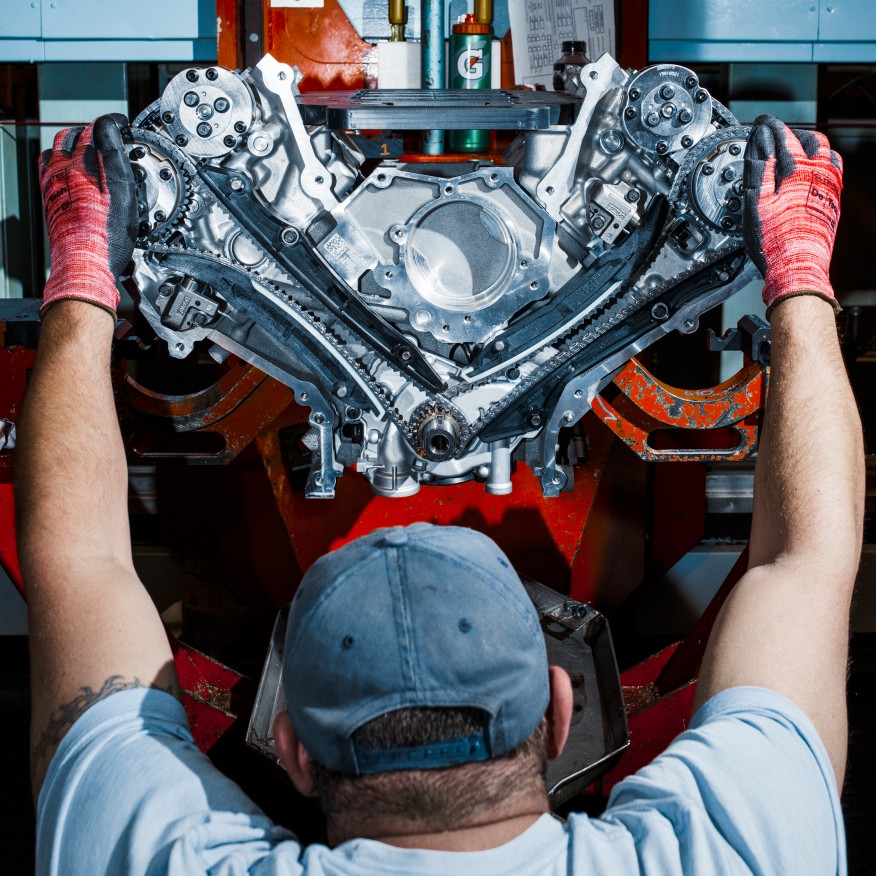 The timing chains are fitted, and at this point the engine is virtually finished.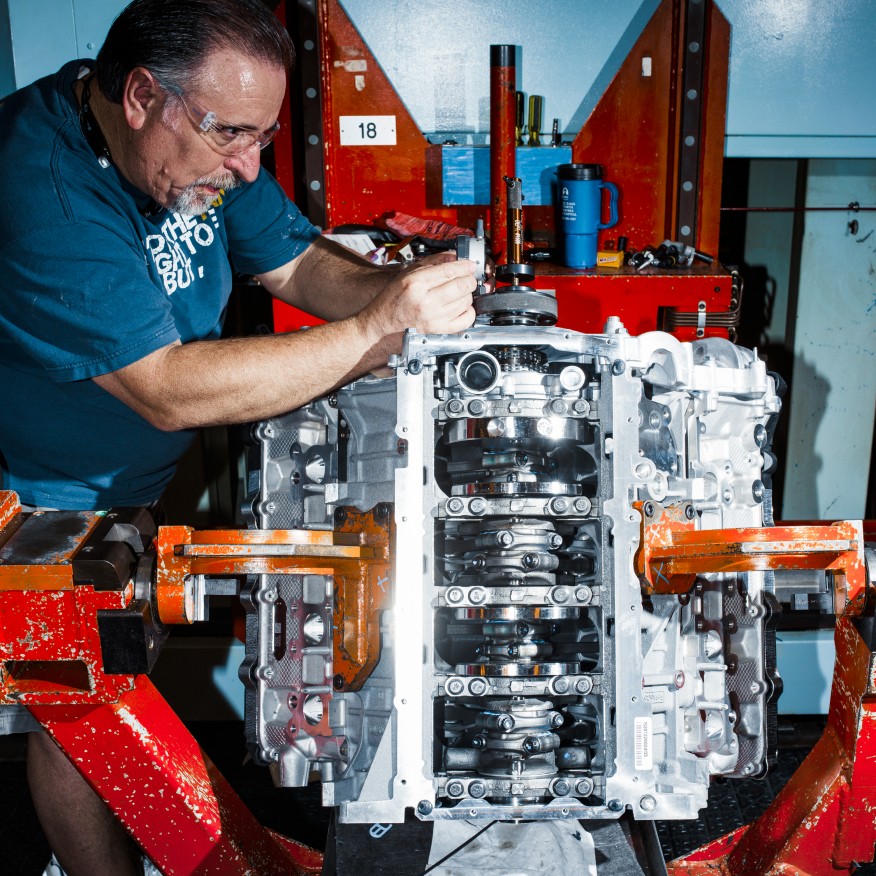 Crankshaft end-play is measured to determine if it's within tolerances.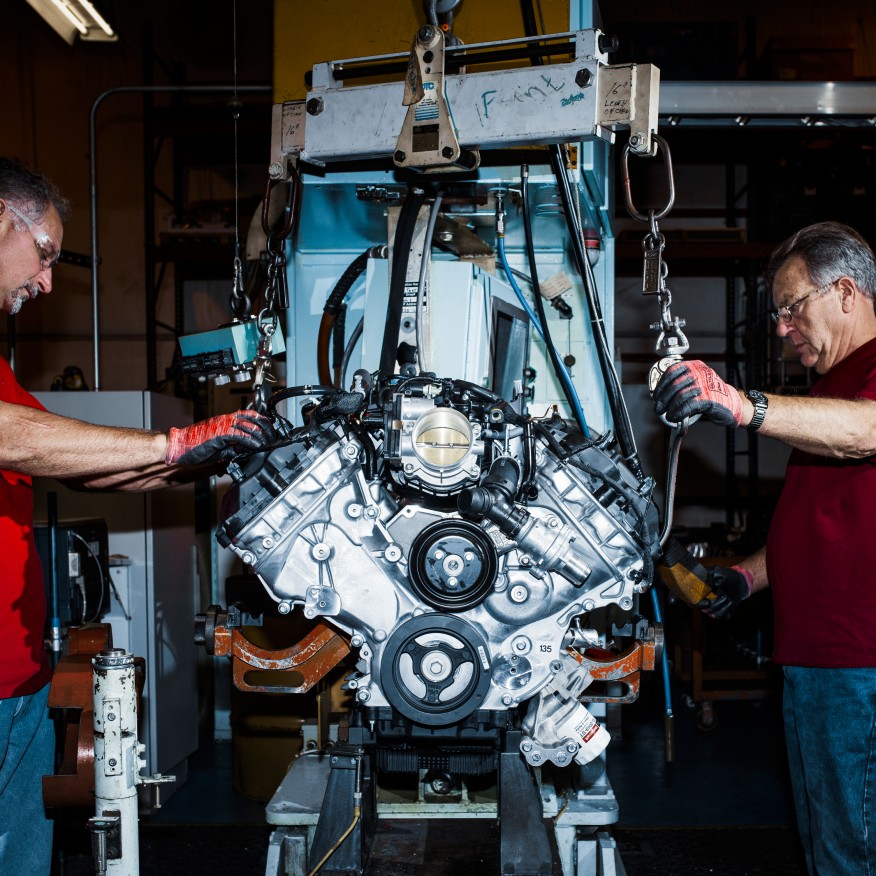 The completed GT350 engines are spun on a dyno, in order to ensure that they're performing as they should, and to get oil flowing throughout the engine.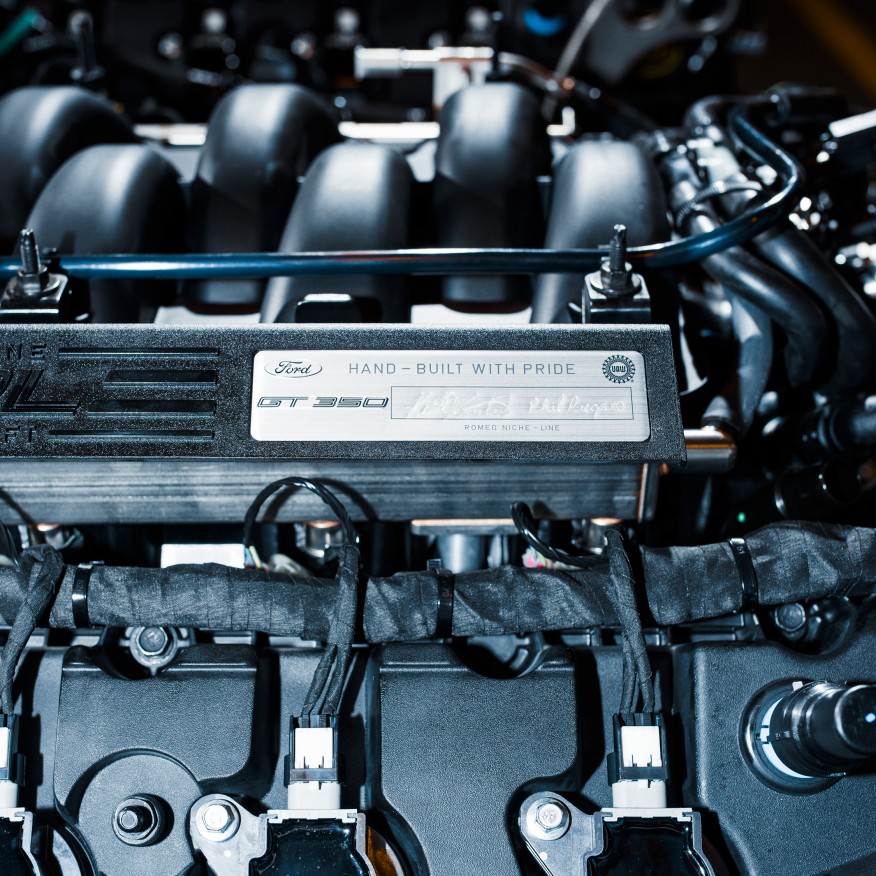 Finally, accessories such as fuel rails and ignition coils are installed and it's valve covers are stamped and signed by the builders.
Source: Car & Driver