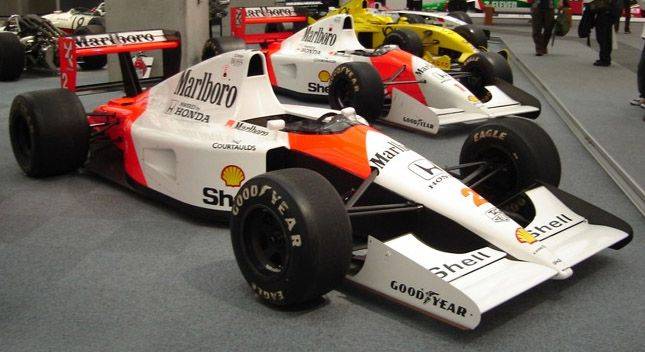 Jenson's relationship with Honda is wellknown. But there's nothing more impressive that the red and white livery that comes from a golden age of motorsport, especially for the successful McLaren-Honda teamwork, Ayrton Senna, and Formula 1. McLaren and Honda won four championships between 1988 and 1992, three of which were claimed by Senna.
So, after his tragic death in 1 may 1994, driving in the famous Imola race track, their ghost still lives not only on motorsport people, but in a lot of other people too. My grandmother always tells me how she remembers Senna's accident as she was watching the race on the TV. Beyond this, I remember a documentary I saw on TV a few years ago about Senna, his great personality, his great skills, and how a whole country cried when he died.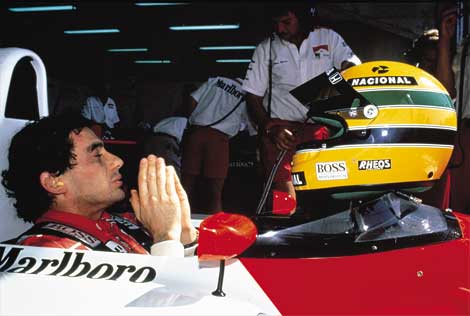 Two decades later, the story starts again! As both McLaren and Honda confirmed that they are co-operating again, we still feel a bit of 90s, not the Marlboro red and white livery car, but the grey bullet, even though they are facing a few difficulties on making the car ready for the new season.
Jenson Button, Fernando Alonso's team mate, posted recently a few pics. on his Official Twitter account, siting behind the wheel of a restored MP4-6, the chassis that carried Senna to seven victories in 1991. His eyes show a lot feelings! It's impossible not to be so happy siting where Senna sat 24 year ago!
Just chillin in this beauty.. MP4-6 #V12 Thanks Masakazu Miyata san for the pics pic.twitter.com/HWXYzq33bW

— Jenson Button (@JensonButton) February 17, 2015
Not sure if he took it for a drive or not but, it's still a big honor even just to touch it or even seeing it!