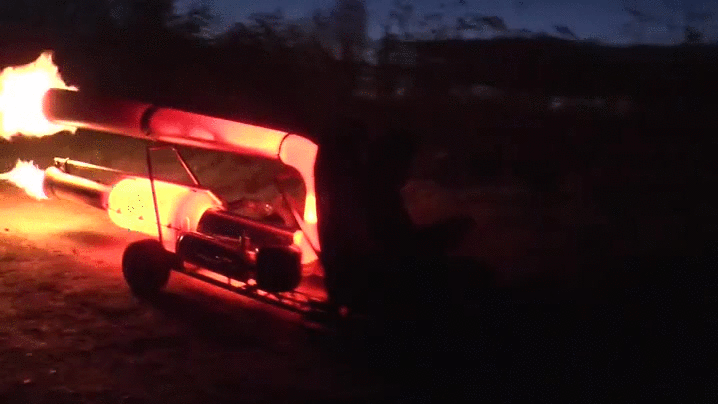 Are normal go-karts simply too safe for you? Do you spend nights dreaming about sitting just inches away from red hot steel? We have just the go kart for you, a Jet Powered Go Kart!
There really isn't much to say about this magical contraption. The work of a U.K designer with a complete disregard for health and safety, it shoots balls of fire three feet in the air and is currently limited to 60mph.
The craziest party of this video is the lack of fire suit, helmet, or really anything it's designer appears to be wearing. Check out the whole video below!