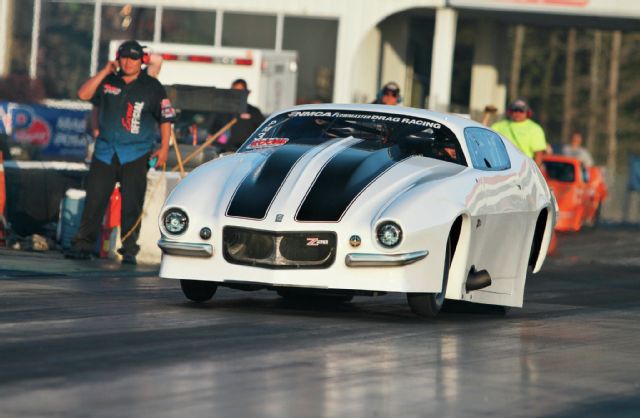 Team Summers has built an amazing Dragster, with a myriad of awesome parts, mainly Kooks ProMod/NMCA Pro Street Camaro Twin Turbo Precision 88 mm, Big Stuff3, Jasiek Racing Engines, CFE Heads, and Liberty transmission.
The level of detail in this build is amazing, from the turbo intake cowl at the front, to the masterfully fabricated engine piping. The interior is equally impressive, as it resembles a retro-futuristic starship.
This goes to show that Drag racing is a complex sport, full of engineering prowess and amazing technology being applied to one seemingly simple objective: the perfect quarter mile pass.
Watch below as this beast warms up and has a few drag strip runs.