This week we feature this incredible 1966 Chevy Nova.
A timeless classic from the golden era of the muscle car, the Chevrolet Chevy II or Chevy Nova, originated in 1961, being one of the most rapidly developed cars in history; the no-nonsense approach engineers and designers took with this car resulted in it going from concept to production in just eighteen months. Meant to be a practical, down to earth compact, the first Chevy II rolled off the line in august of 1961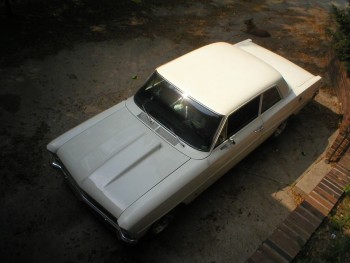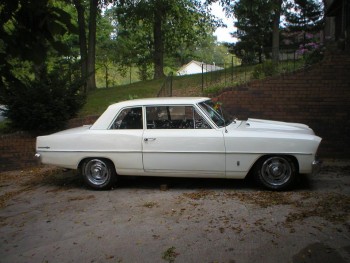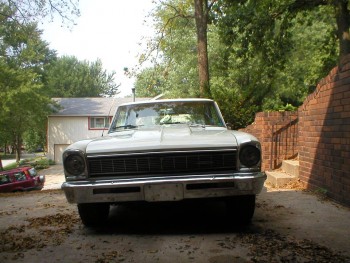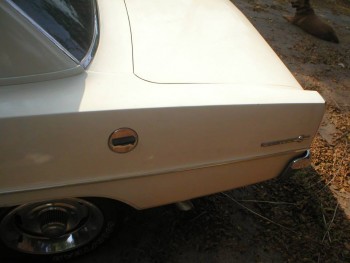 JP Roth's own Chevy II is a second generation 1966 Chevy Nova, it started out as the "100" base model straight six 2 door sedan built in Willow Run, Michigan. Somewhere along the way someone swapped out the inline 6 and put in a mild 355 Small Block Chevy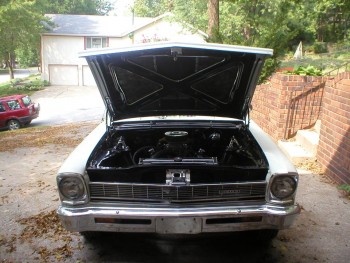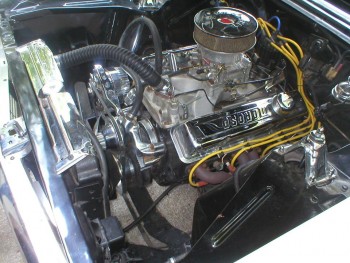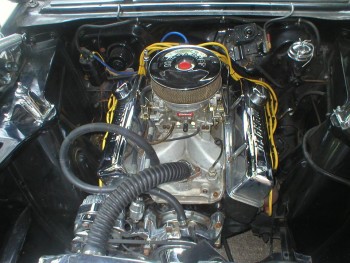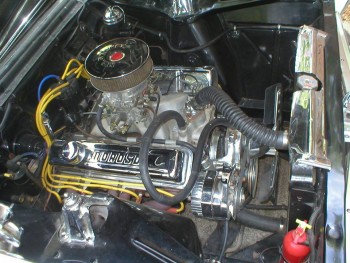 This engine has been built with forged rod and pistons; ported double hump heads with 2.02 intake and 1.60 exhaust valves. The camshaft has a duration of 282/296 with .545/.534 of lift. It features a single plane intake manifold and an Edelbrock 650cfm carburetor. Headman headers and dual 2.5 inch exhaust
The transmission is a build TH350 with a 3000 stall torque converter.
As for suspension his Nova has an old school 91/10 setup with slapper bars, the rear end is a GM 12 bolt Positraction with 4.10 gears. That sums up the drivetrain.
The interior of this 1966 Chevy Nova has been kept fairly stock, full back seat and bench seat up front, but if you look closely, you will notice custom grey and back fabric used throughout the cabin and the B&M sticking out of the floor. Gauges are classic 60's style with factory dash and a Rev Counter on the steering column behind the huge steering wheel, because the car currently doesn't have power steering.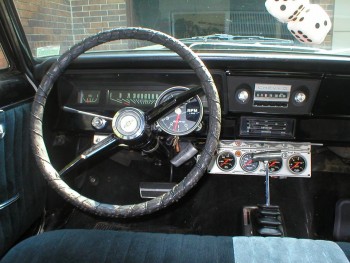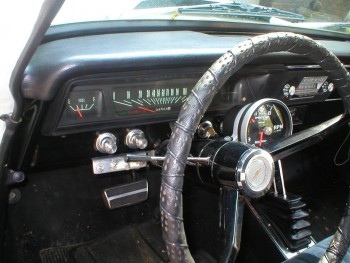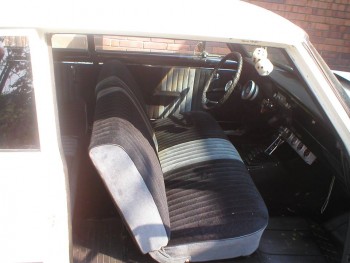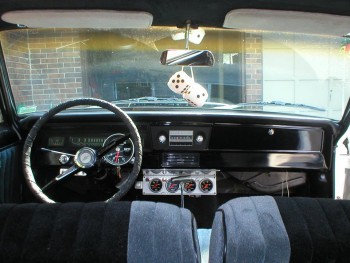 Future plans for the car include swapping out the factory subframe, and replacing it with a Martz chassis unit featuring disk brakes, Long & Short A-arms, single adjustable coilovers and a new power rack to make this classic handle like a newer car. The car is also getting a built TH200-4R transmission.
To this day, the car keeps its original all-steel body, including the cowl hood. Currently running high 11's in the quarter mile, future modifications may take this car into the high 8's.
Also, JP plans to do Hot Rod Power Tour this year. And who knows what will come in the next two years, there is even talk of an LSX swap.
The owner, JP Roth said this about his goals and philosophy with his 1966 Chevy Nova:
"I am a huge fan of Bill "Grumpy" Jenkins and while setting up this car, I kept thinking about how his Nova was built during the late 60's. There's plenty more coming for this car, but that's a couple years down the road."
With an earnest approach and dedication to this beautiful all American classic, Roth has kept this car true to its heritage and essence, as American muscle should be.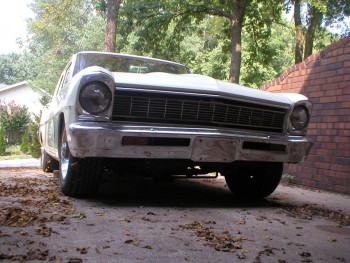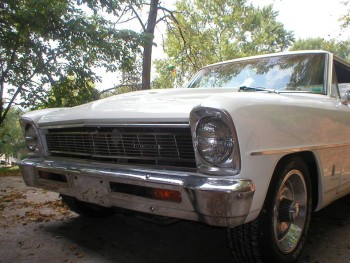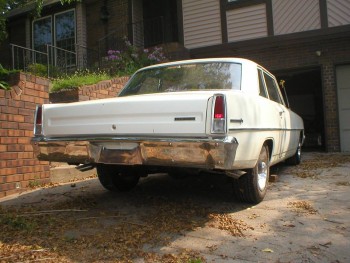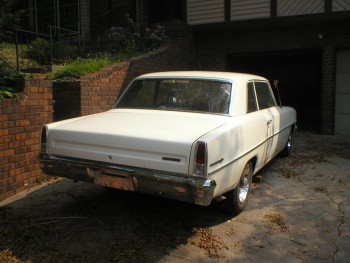 Wanna see your ride on GTSpeed? Contact us on our page inbox or email us: [email protected]