by Jon Papadhimitri

It was 1945, when a company called "SS Cars Limited" changed its name to "Jaguar Cars Limited".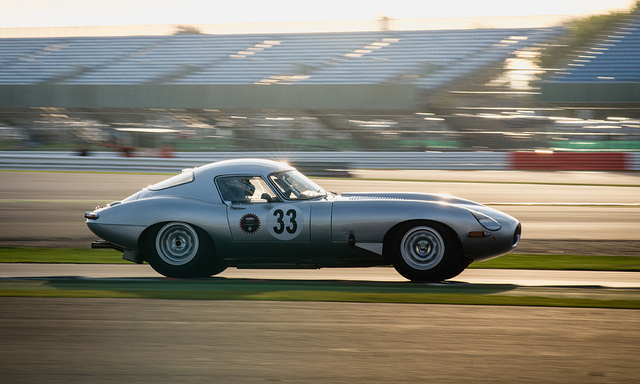 For some this was more than just a simple action. It was the birth of one of the writers of the automotive industry's history. Multiple cars as the C, D and E Type contributed in this work of art which still makes me feel excited even though even my parents were not even born back then.
I forget to mention the S Type too. It is one of those cars that you can easily find in every "Gentleman daily" page in Instagram; because it defines British luxury tradition and its true spirit.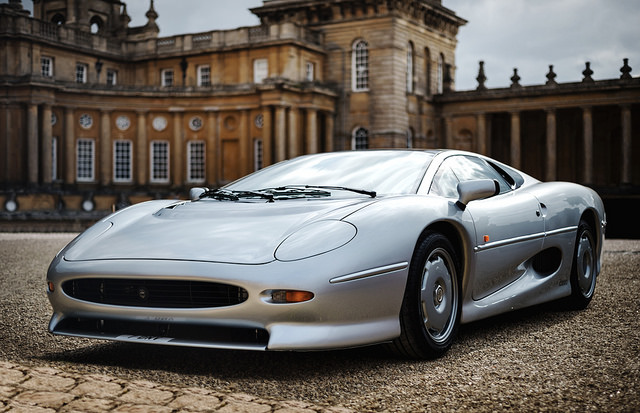 It was 1992 when Jaguar presented the XJ220, the car that held the record for the fastest production car throughout 1992 after recording a top speed of 343.560 km/h. It is so rare, since only 275 of them were ever produced; I remember seeing one of them in 2007 Gumball 3000 and I really became so nostalgic remembering them from my childhood.
But, as we all may know, the 21st century took the automotive World in another direction. The World began to move faster, and technology was more powerful than ever. The automatic and sequential transmission took over, the modern turbos too, and basically the purism started to fade way every day a little bit more.
But turbos and automatic transmissions weren't the real problem. The real problem was that as people's desire for a car peaked, the companies had to produce more if it, and as a result, some of them couldn't retain their glory from the previous century.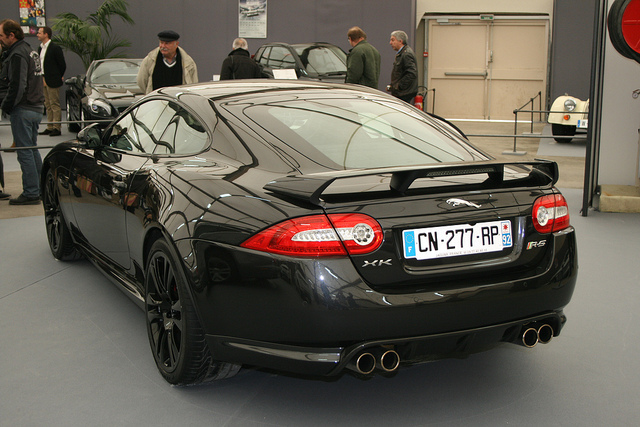 It was 2006 when the XK and the XKR (X150), the successors of the XK8 and the first generation XKR came in life, and Jaguar really showed to the World that they still wanted to make great cars. The naturally aspirated and supercharged engines powering these cars resulted in making them one of the greatest sounding cars ever. There was nothing better than them. They had style, equipped with a ZF automatic transmission, great sound, classy interior. Basically, something so great, that the Jaguar XK-R and the XK-RS is one of those cars I've put on my buying list when I win the lottery.

In 2008, the TATA motors bought Jaguar and Land Rover as well and officially founded Jaguar Land Rover, one of the greatest companies of all time.
Why? Well, let me tell me why I love Jaguar. But don't ever think that I would ever leave the Land Rover and Range Rover out of my lottery win wish list.
Since TATA bought Jaguar, everything changed on the company. And the company went from amazing, to even more amazing.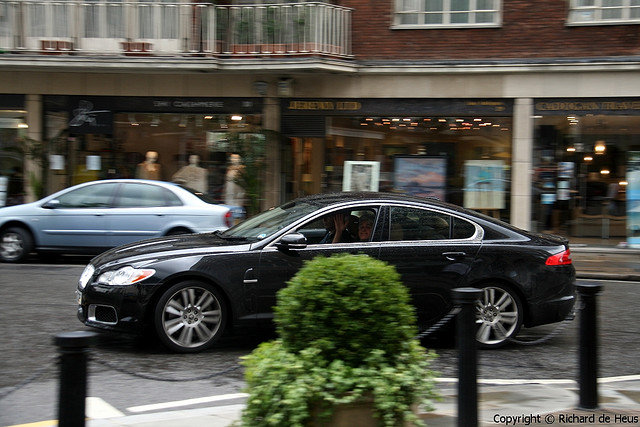 In 2008 the XF replace the S-Type, and in January of that year, it was awarded the "What Car? Car of the Year Award" and "Executive Car of the Year Award". What it is better than being awarded for your great work? What is better than being awarded for doing something with passion and trying to make the best of it?
In January 2009 the XFR, the 5.0-litre supercharged XF was announced at Detroit's North American International Auto Show. 510HP were enough to make a high performance sedan that would make your time behind the wheel, a great pleasure. Sure, if you are smart enough to know its worth.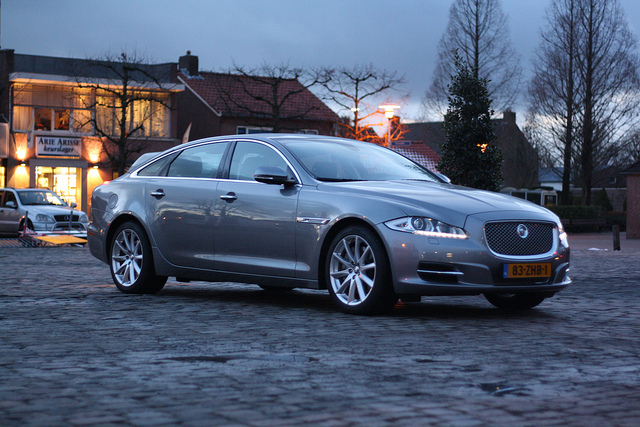 In 2009, they introduced the fourth generation XJ. Jaguar quickly started to become a serious rival for the "unbreakable" German brands as Mercedes, Audi and BMW. People who wanted to feel and be different chose the XJ among all the options. Comfortable, beautiful and with a lot of features, in my opinion it is really the one choice for someone that feels or is important and busy enough, to drive a luxury car, full of passion and Britshness.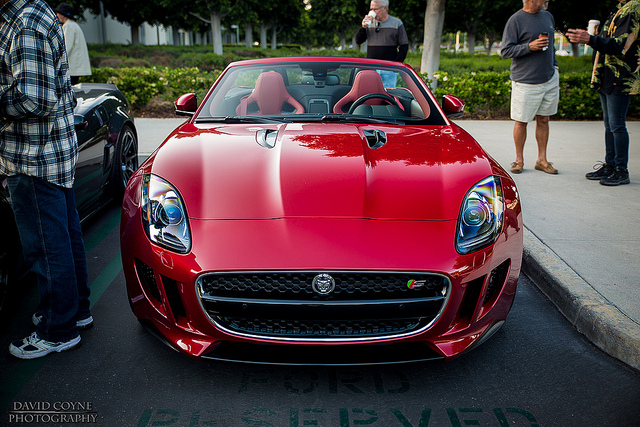 So here it comes one of my favorite cars of all time, and one of the greatest cars ever build. The F-Type.
The two-seat sports car was launched at the 2012 Paris Motor Show, and the Convertible version was part of the 2012 Goodwood Festival of Speed. In 2014 the Coupe version hit the dealership around the World. Jaguar made two versions; one for people who really don't care about the money, and another for the others that really want something great but don't have that much money.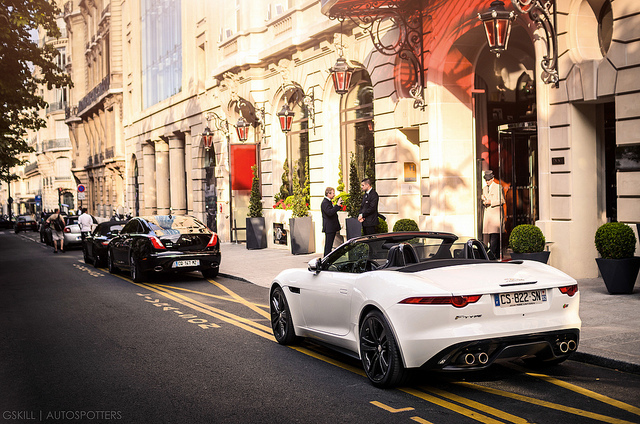 The first one and the entry level one, the F-Type S, features a supercharged 3.0 liter V6 engine with 340 to 380 horsepower. But it isn't bad. It is one of the best sounding V6's ever; one of the most fun cars to drive and one of the prettiest to look at as well. But anyway, the F-Type R is definitely the car that I, and a lot other people like me want to drive. Powered by a 5.0 supercharged engine, it must have been created by Paradise's angels, because no human could ever make such work of art. Putting that top down will be to you as great experience as making love with the love of your life.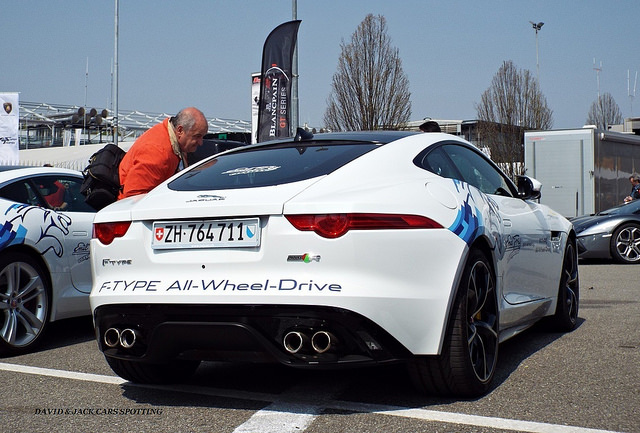 But there was something that wasn't so comfortable for some of the owners of the V8 F-Types.
Well, as all the horsepower is transferred from the 8-speed HZ automatic transmission to the rear wheels only, that was something not so convenient for some of the F-Type owners . So, Jaguar introduced an AWD system, and a manual transmission. Maybe you will be able to perform a lot of power slides, but, what is more exciting than a great sounding and great handling car, making you able to access that third pedal and feel more connected with the car and with the road?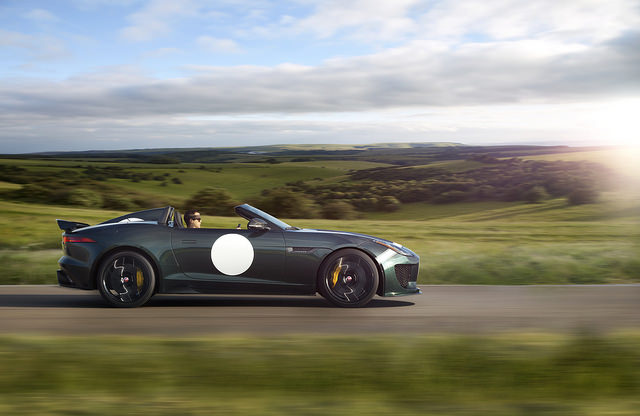 But, there is something more special than an S or R F-Type. It is called the Jaguar F Type Project 7, and only 250 units will be ever produced. It pays tribute to the historical D-Type Le Mans victories back in the fifties. So, it's basically a mixture of the old and the new, plus the fact that they are a limited edition, which makes them even more valuable.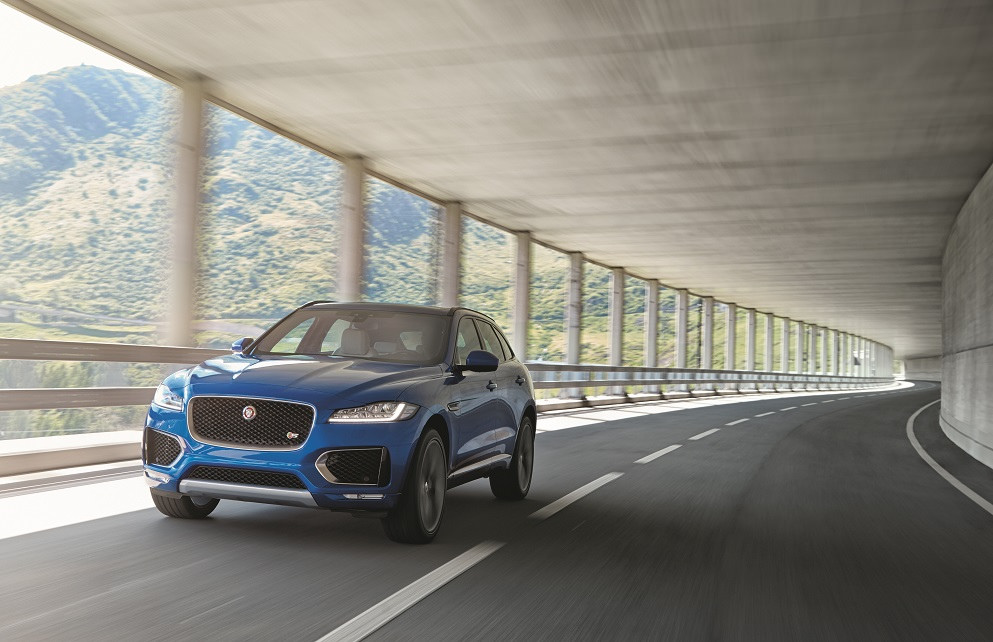 Jaguar closer plans are on an into the F Pace, the Jaguar's SUV that was something Jaguar really had to do since years of decades in my opinion, but, even though it took that long, it will make stare it from the first photo displayed on your screen.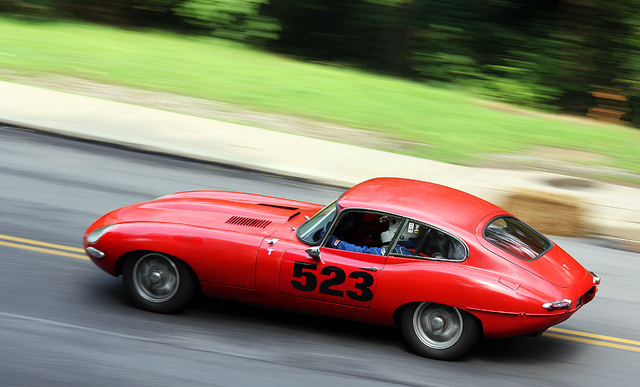 So, I basically had the need to share with you all how I feel about Jaguar, and my desire to drive or maybe own one someday. And my hopes that nothing will change with them for bad.
I've had a love for British cars since I was young, and even though it took getting through other relationships, your first love (as with are cars), it is really like no other!