By Omar C.
The 1964 Corvette XP-819: a prototype slightly inspired by the Corvair.
Back in the sixties, automotive innovation in America was at an all time high, with manufacturers one-upping each other in terms of performance, comfort, and aesthetics. Such circumstances allowed the XP-891 1964 Corvette to come into existence.
It all started when Zora Arkus-Duntov and Frank Winchell, both Chevrolet engineers, had a disagreement about the idea of a rear engine Corvette. Winchell championed the concept of a balanced, rear mounted V8 sports car, with a wider tack and tire at the back to compensate for the weight of the V8 engine.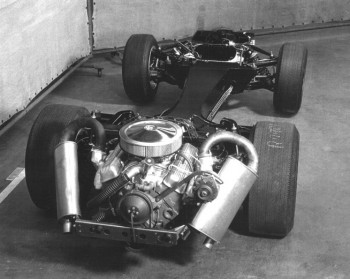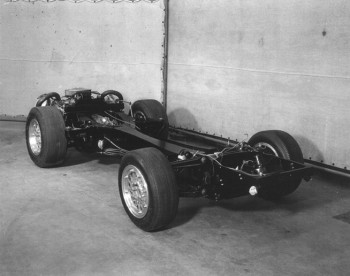 Zora Arkus-Duntov deemed the idea as preposterous. Still Winchell drew up a loose design, and commissioned Larry Shinoda to make something stylish and beautiful for the rear engine concept.
Shinoda and John Schinella came up with an attractive design for the body shape, so a working prototype was then requested. Larry Nies' team of fabricators built the entire chassis, suspension, and steering components, which were only for this car. Within two months the 1964 Corvette XP-819 was ready to go on the test track. The prototype was powered by a GM marine engine, coupled to a two speed transaxle. Despite its not-so-brilliant handling, the styling and concept were well received.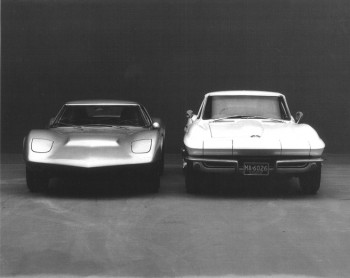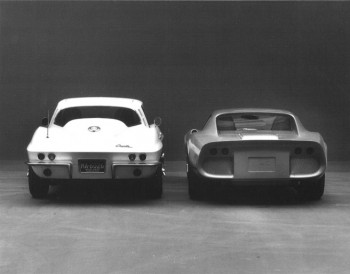 Sadly, the prototype was crashed by Paul van Valkenberg in a high speed lane change test. This was due to the fact that the rear tires fitted to the car that day were too skinny, and adding a wet track, as required by the test, to the mix, it could only end in disaster.
The wrecked prototype was stripped for parts, with the chassis being cut in half, the rest of it ended up in an unused paint booth. The car, or rather what was left of it, ended up being bought by a Corvette collector, who restored it to road legal condition, although the current engine in it is cast iron, as opposed to the original all aluminum motor.
The 1964 Corvette XP-819 now has a home in the National Corvette Museum located Bowling Green, Kentucky. It is "borrowed" from its current owner Ed McCabe, who bought the car in 1990 at an estate auction in Palm Beach.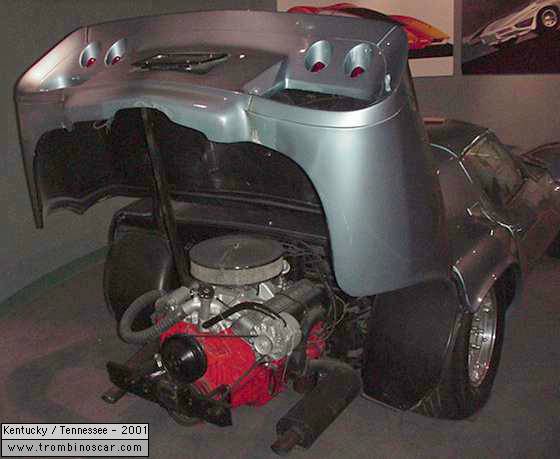 The turbulent and tragic story of such an amazing car is truly breathtaking; it goes to show how hard car companies have to work in order to come up with their final products for the market. It could be said that, for every car that made it to the assembly line, ten more never left the drawing board.