This week we feature Trent's V8 swapped E30 325i, the 350i
We all know the E30 generation of the 3 series BMW as one of the best handling, most driver-focused cars of all time, without a doubt the E30 set the benchmark for driving pleasure back when it was first introduced in 1982.
Trent's very own E30 started out as a bone stock 1988 325i convertible with an automatic transmission. It now has a Ford 302 V8 and a five speed manual gearbox. He now calls it the 350i due to the engine's 5 liter displacement.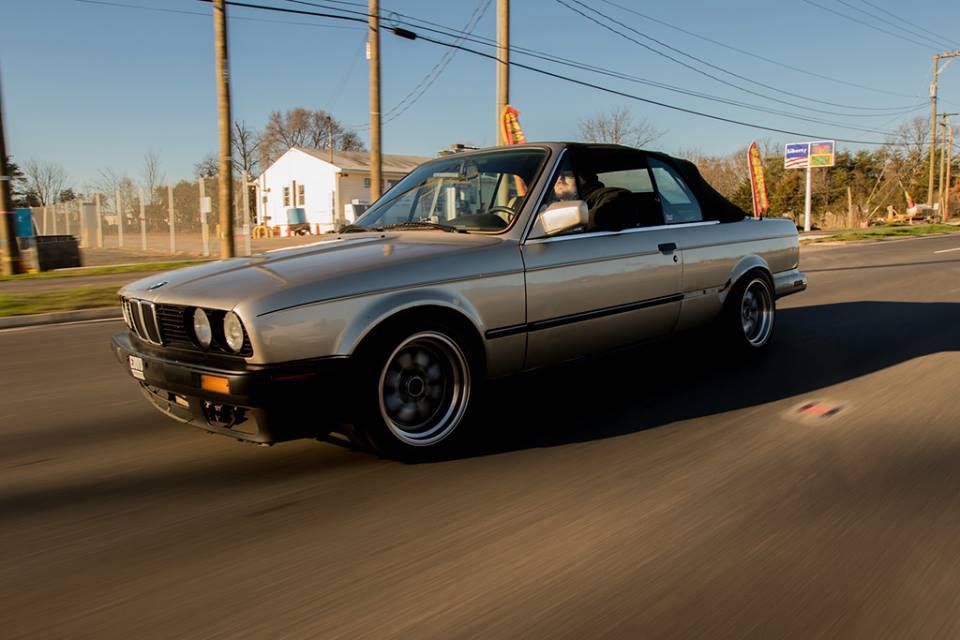 He bought the car in May of 2015, and started the project at the end of August. By the end of October, his V8 swapped E30 was nearly complete.
"I finished at the end of October. Well, I say finished loosely, They're never finished"
This engine came out of a 1988 Lincoln Mark 7, and the transmission is from a 1993 Mustang Fox-body, a T5 five speed manual. The driveshaft is made from a stock mustang one with an adapter plate.
The engine was converted to a carburetor, since Trent wanted to keep true to hot rodding tradition.
"I wanted a carb for this project; I wanted that kind of old school hot rod feel and sound."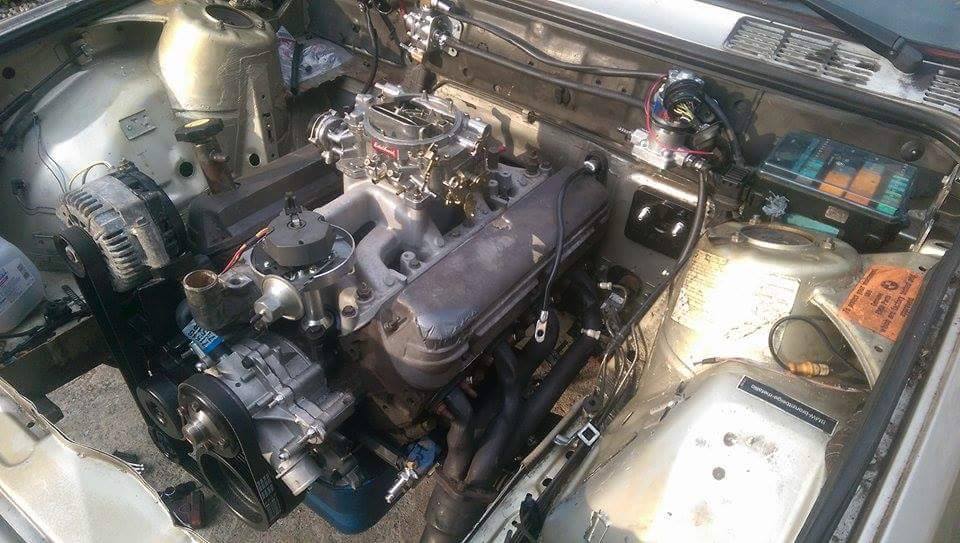 The front accessories were swapped over from a 1996 Ford Explorer because they are two inches shorter than any other alternative; this was done so he could fit a big custom radiator.
The exhaust is the most interesting part of the V8 swapped E30 engine bay; it goes forward and meets in the middle then goes out to the passenger side and out the back of the car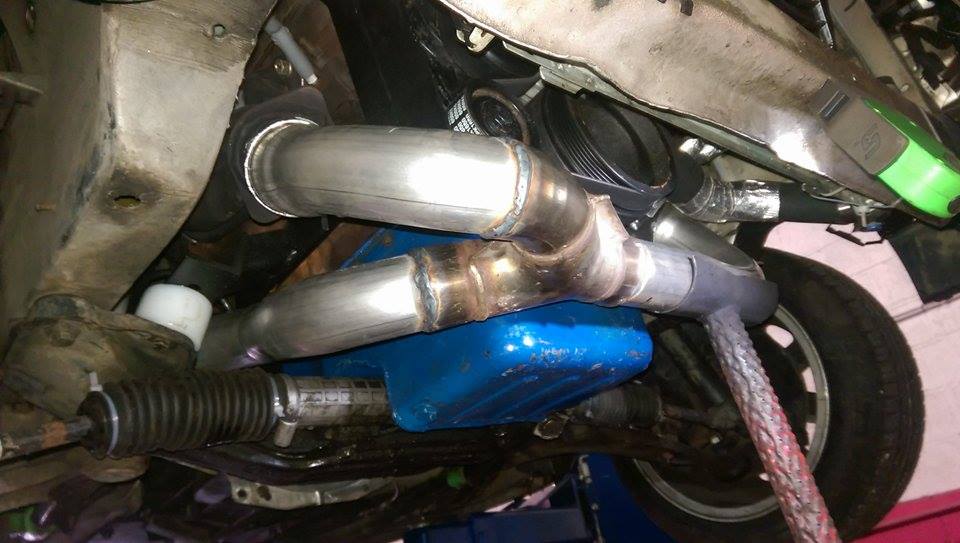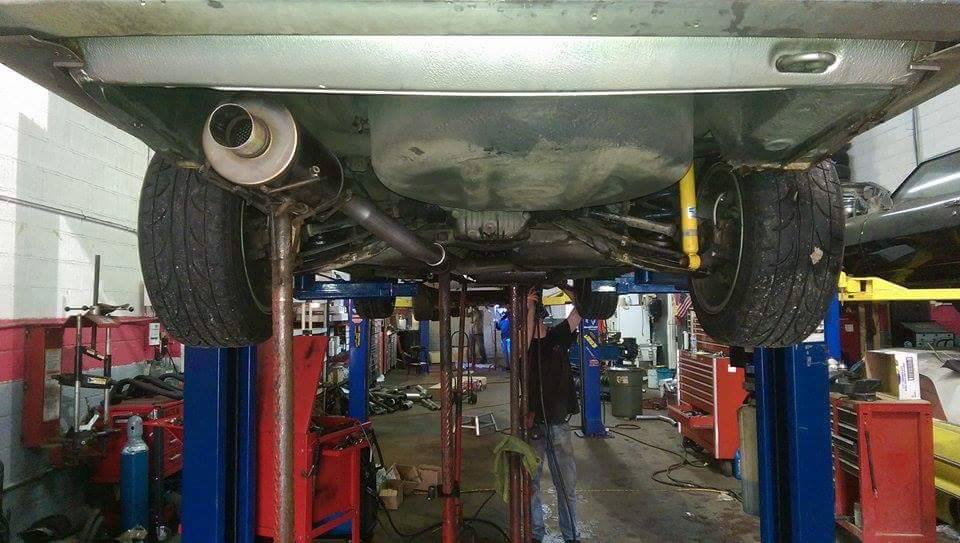 "I love old school BMW's, I've had so many in my short time driving. But no matter which one a had I always missed the way and E30 feels, it's like nothing else out there"
Trent tells us about his experiences working on his car and getting it running; "When I first finished the car I was bleeding the coolant system, and I didn't realize that the temp got up to 260℉ and I was leaning over the fender when it blew the top radiator cap off and turned the top half of my whole body burned my arms, hands, chest and neck. Went to the hospital still covered in coolant I couldn't really move without being in pain."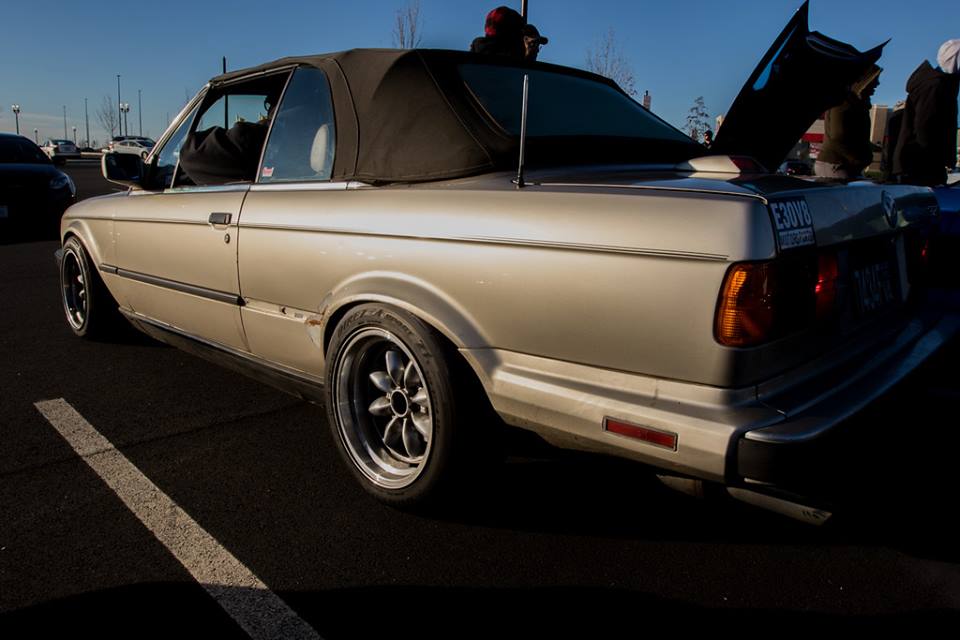 The build continues, and while getting the rear end sorted, this happened: "One time I took a buddy of mine for a ride and when I slammed second the diff bolts snapped off with a loud bang"
He replaced them with a stronger BMW 3.73 Limited Slip Differential the very same day.
We were curious about why he had chosen such an unusual setup for his E30, most would turbocharge the stock M20 engine, swap in an M30B35 engine or even go for a LS swap.
"I really wanted to build a car that was like no other E30"
The 5.0 Ford was not only more affordable, but also gave his own touch and built a unique machine. A conservative power estimate would be in the over 270 horsepower ballpark.
Sporting 195/50R15 tires at the front and 205/50R15at the back, his V8 swapped E30 sits on "some cheap 15×8 XXRS" as he describes them. The rear is fitted with Semi Slicks for added traction.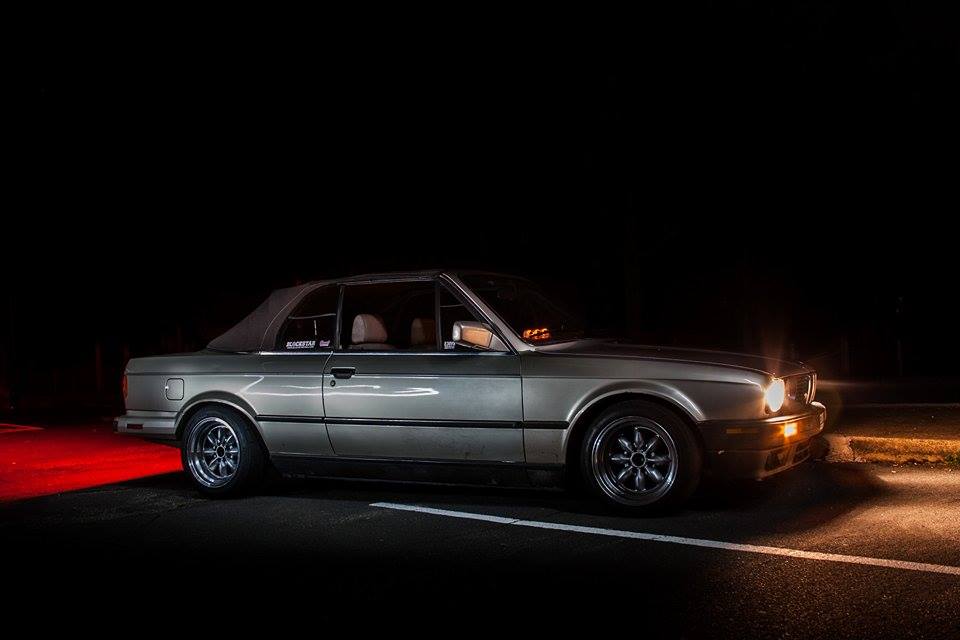 The future holds many possibilities, but Trent already has determined his goals for the car in 2016.Reaching over  400 Hp this summer ,taking the car to a Dyno, and installing a roll bar are just a few of them.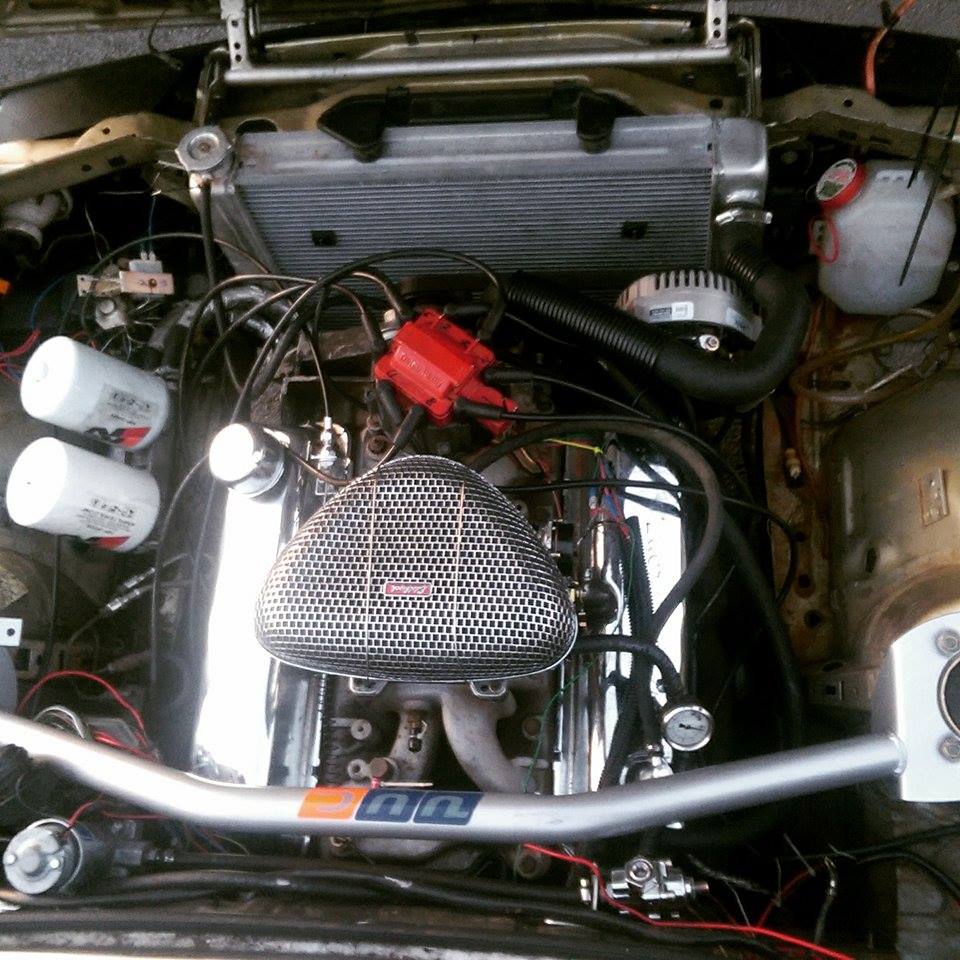 Trent's 350i, as he calls it, is evidence that hot rodding comes in many ways, and it's all about making something truly yours.