Our Featured Car of the Week is Rob's 2014 Toyota Landcruiser.
Wait a minute, this isn't even a car. It's a truck.
But, does it really matter?
Awesome is what it is. All the way from Australia, this truck, or ute, as they call them, is a prime example of what a gearhead can do with their daily driver.
That's right, this ute is not only Rob's daily, it's also his work vehicle.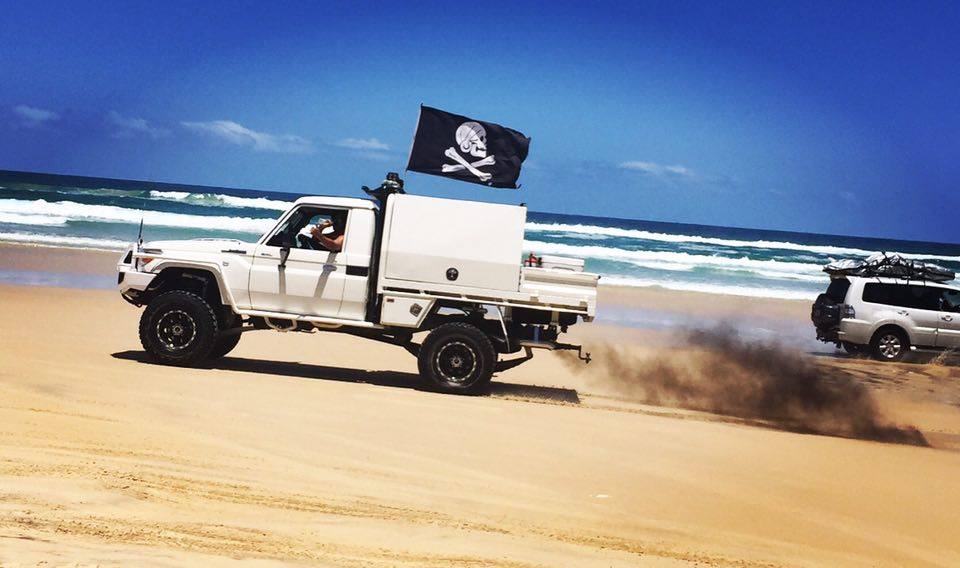 This 2014 Toyota Landcruiser regularly sits on 35 inch mud tires, although drag slicks can be donned for some epic quarter mile times. A 7 inch Superior Engineering Suspension Lift, twin locking differentials, custom springs, coils, and Fox Shock Absorbers complete the underbody setup.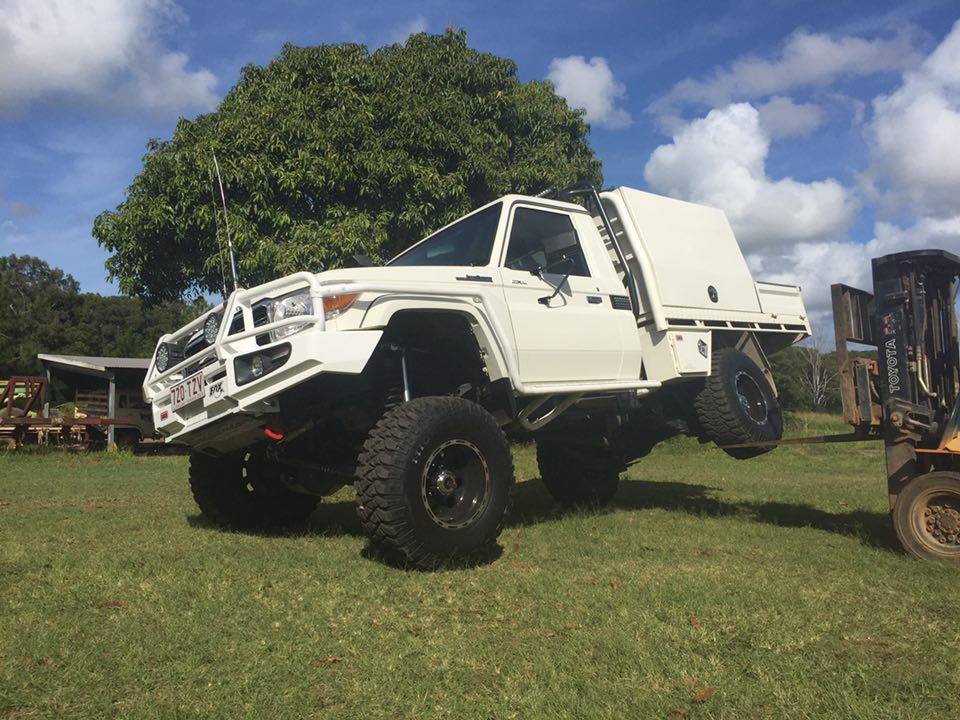 A 1VD-FTV 4.5L V8 common rail diesel engine powers this vehicle, with a custom built high mount Gturbo "badboy race edition" turbocharger, upgraded injectors, front mount Intercooler and intake system, it outputs 360 hp or 268.5 Kw as they say in Australia, at the wheels on just diesel and 36 psi of boost. And well over 350kw or 470 hp with the addition of nitrous; with 1050 nm (775 lb-ft) of torque, 1200 nm (885 lb-ft) when on nitrous, it's capable of doing the quarter mile in 14.6 seconds even with its weight being 3200 kg (7050 lbs).
Built to suit his work needs, Rob's ute is also a fun experience in the weekends.
I decided early on in the build I wanted something special to show I meant business when show up to a new job, and something I could have fun with when not at work.
As for who was involved in creating such a machine, GSL Fabrications, GTurbo, RAM Diesel, and Rob himself teamed up to build the vehicle.
A more comprehensive list of modifications can be found below.
The vehicle is a 2014 VDJ79R GXL Toyota Landcruiser.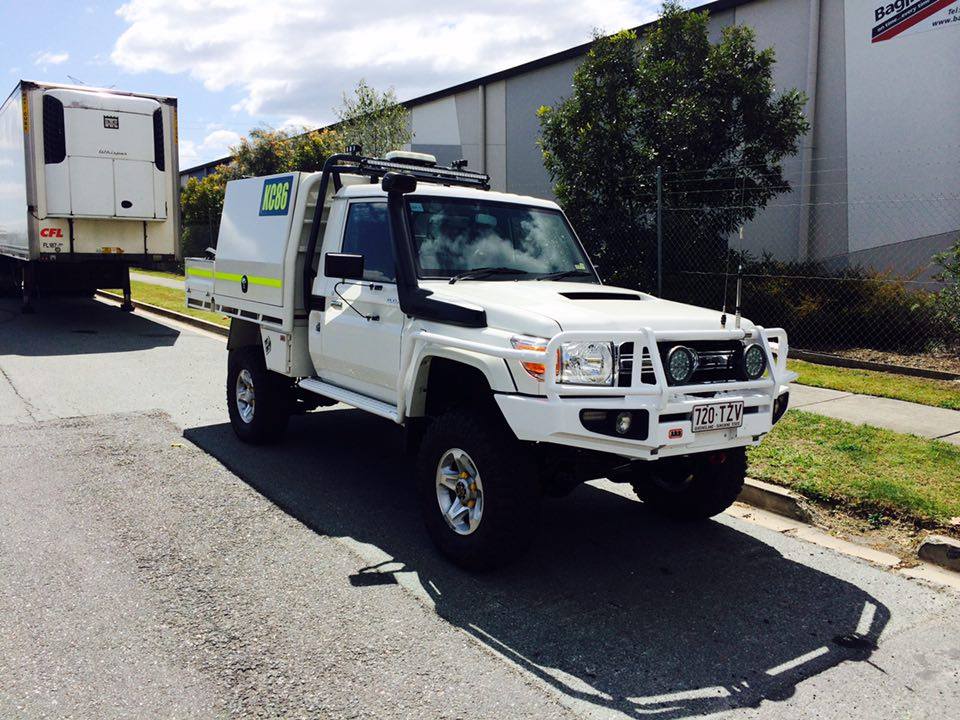 High mount Gturbo "badboy race edition" Turbo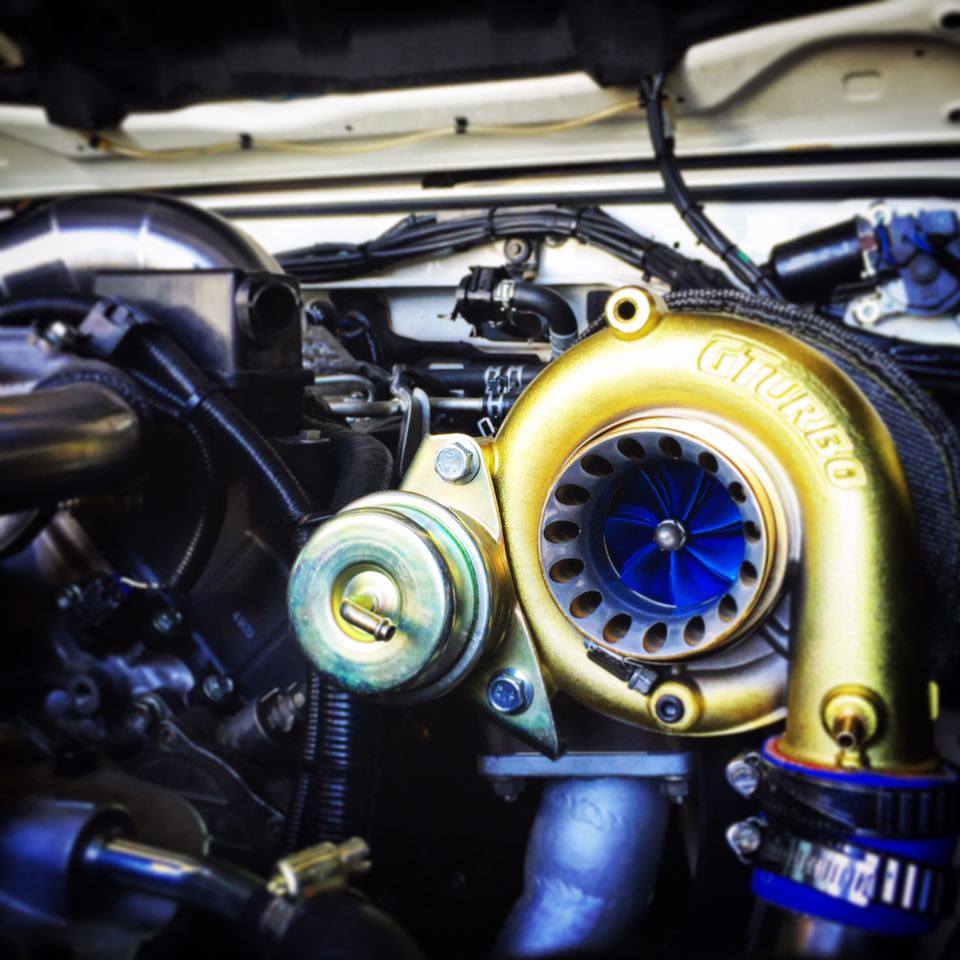 GSL Fabrications Custom exhaust manifolds & crossover, Stainless Steel Single 4" System into twin 4" exhaust (a work of art)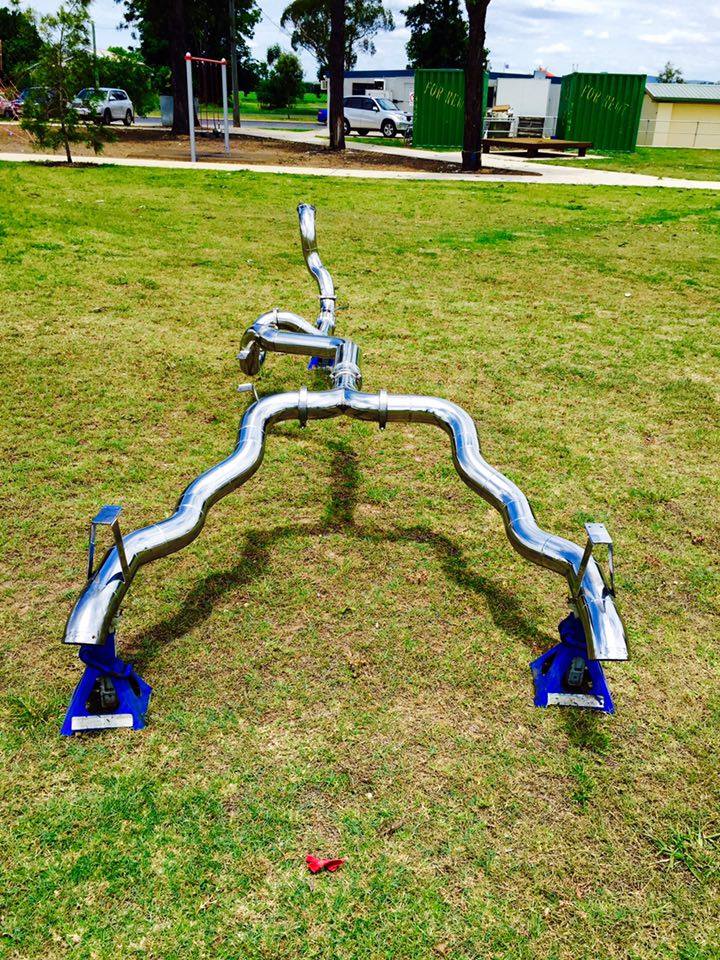 +85% injectors, front mount Intercooler and custom intake system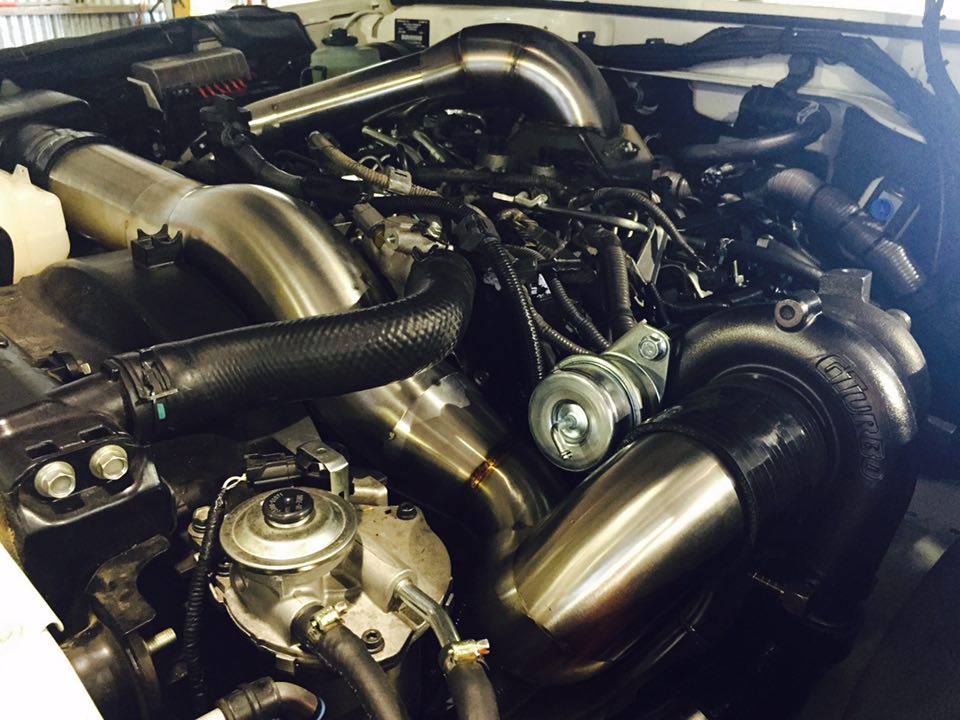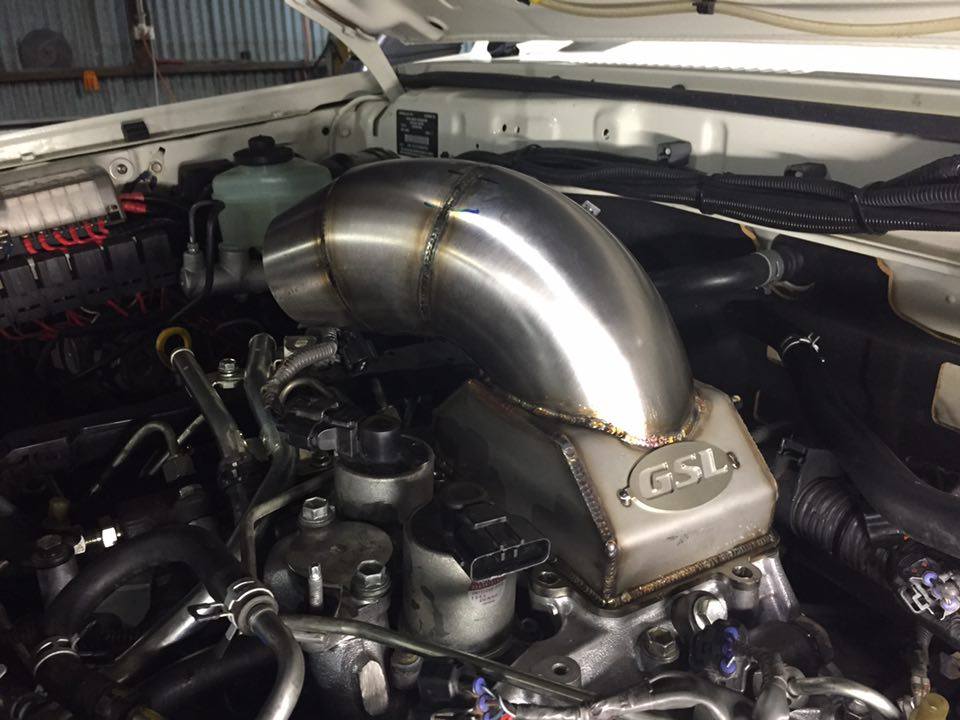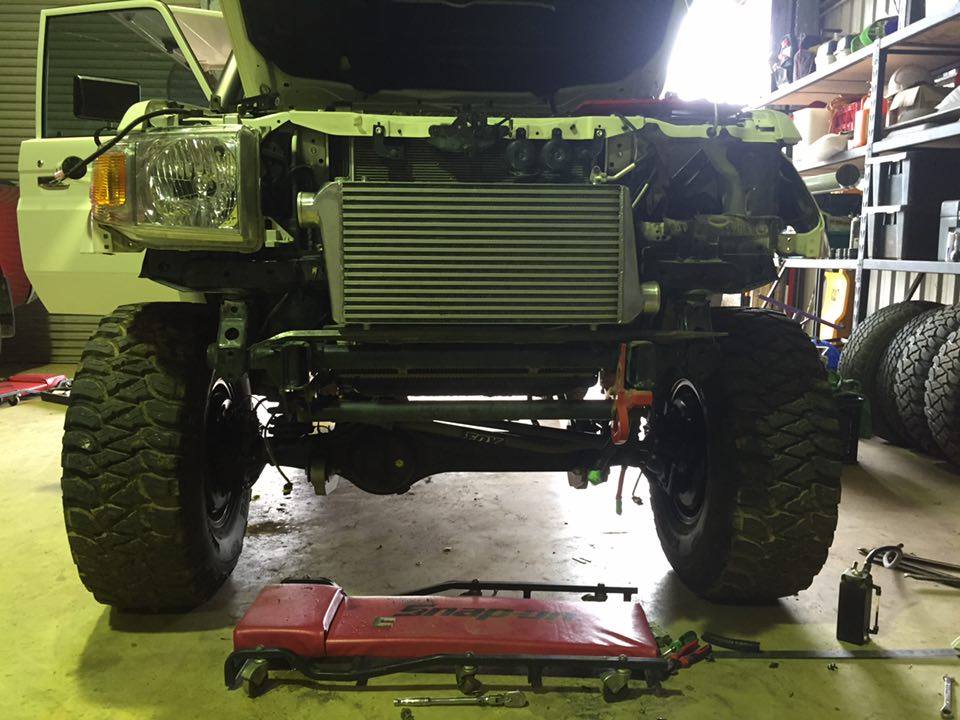 Air Dog fuel pump
Fatz Fab 4" Stainless snorkel, custom air box.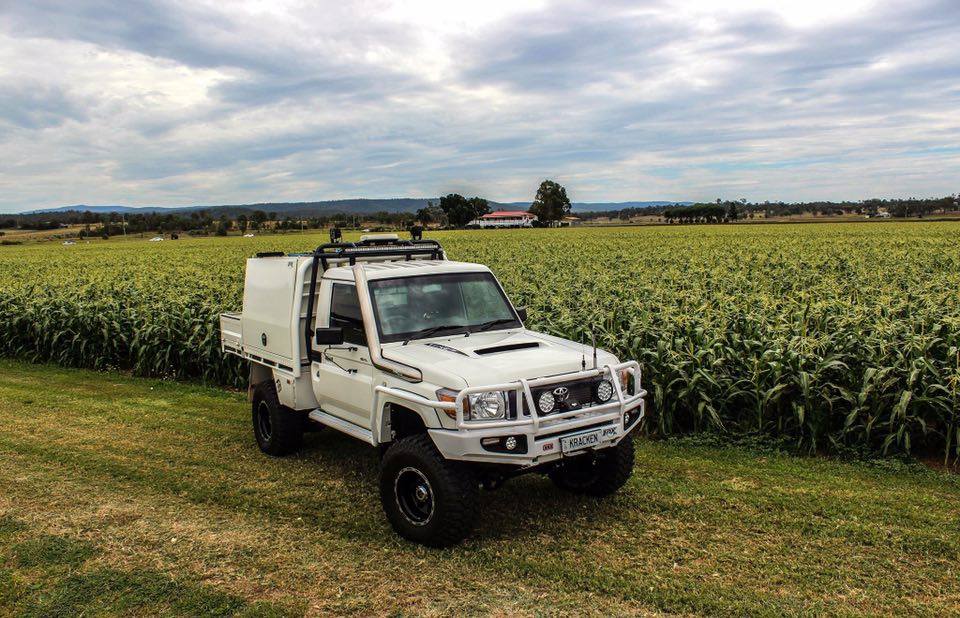 2 x HKS F-CON ID computers in unison with the factory ecu

150hp shot of nitrous for 300rw/kw output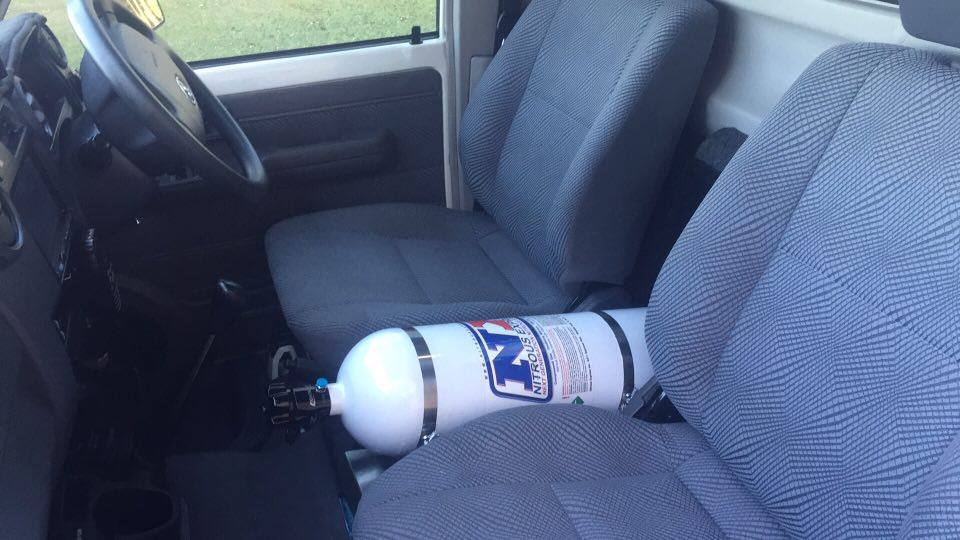 Metalink Toolboxes
16×10 Allied Black Thunder wheels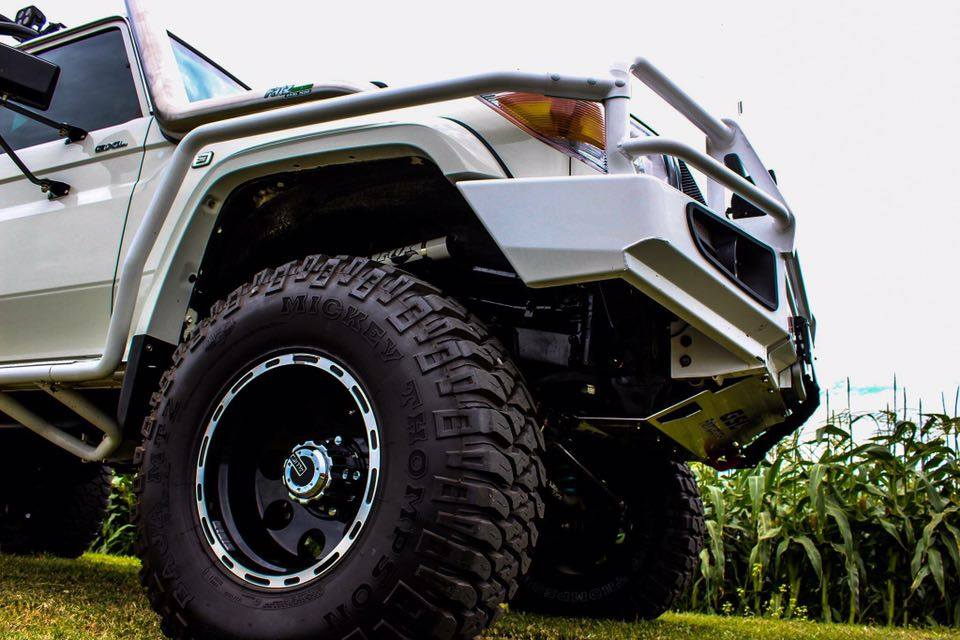 315/75r16 Mickey Thompson mtz's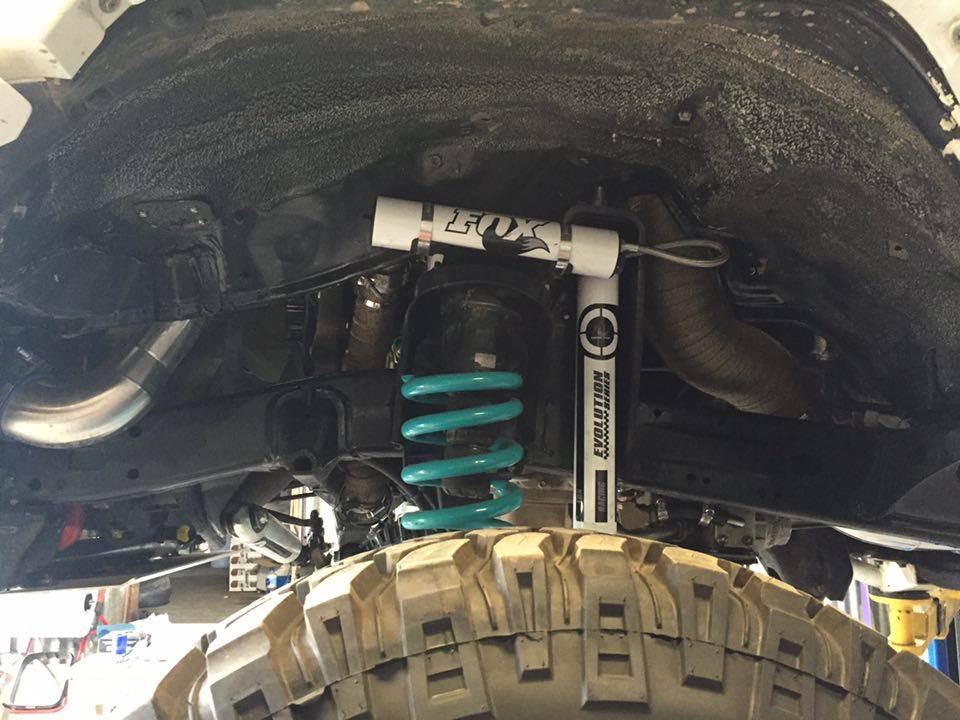 This Toyota Landcruiser has won a myriad of awards, namely Grand champion overall ute of QCAS 2015 and numerous others at the EKKA Queensland Ute Show.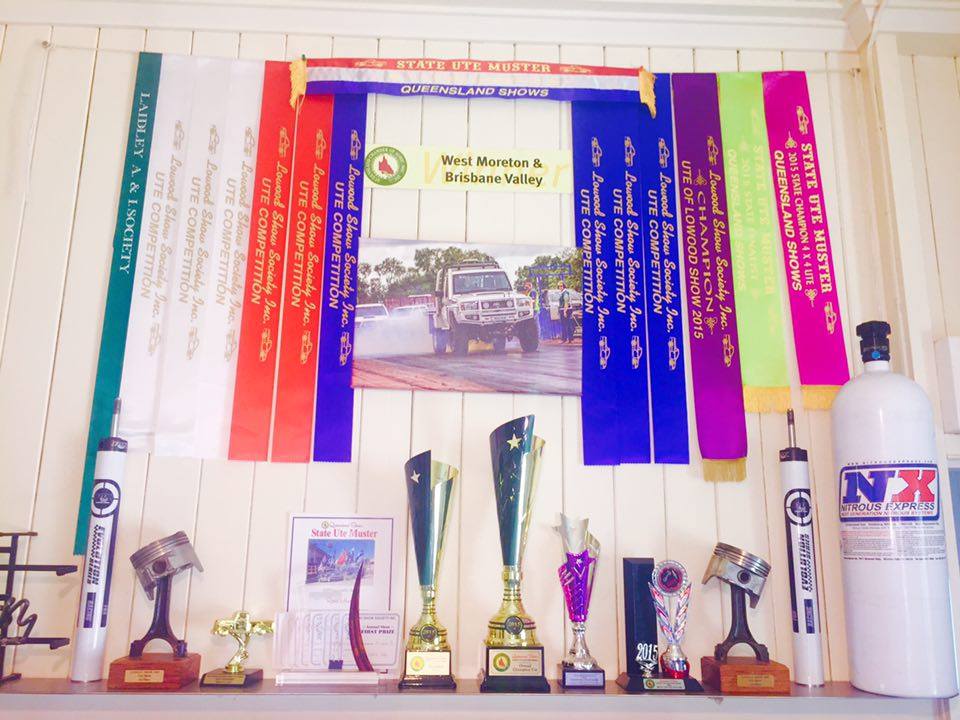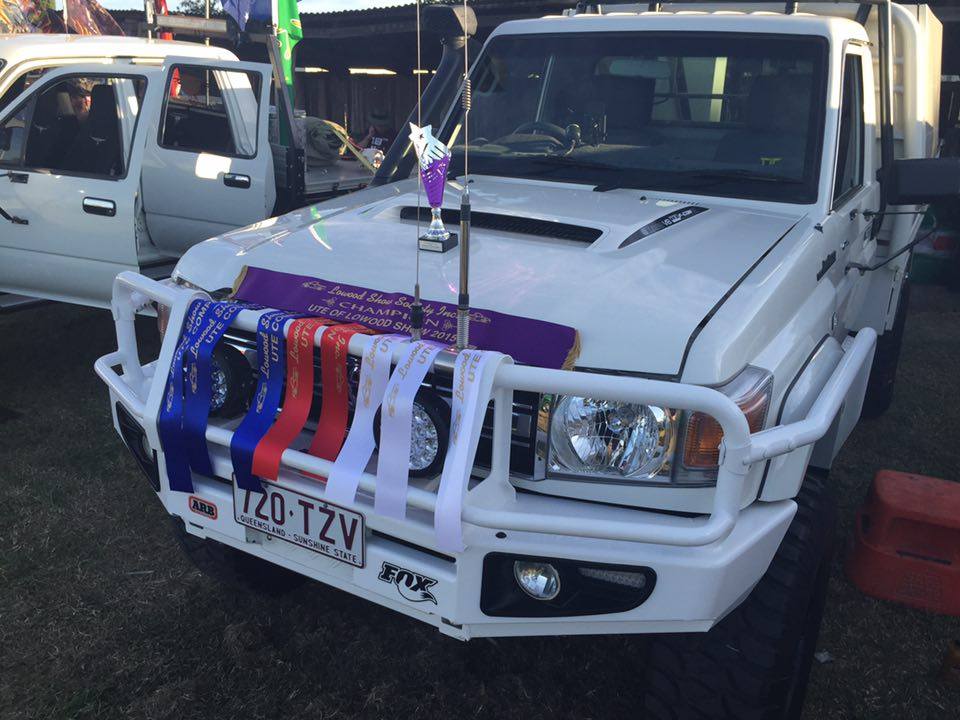 But the Ute has not reached completion yet; Rob plans for a consistent 300 kw (over 400 hp) or more on diesel and boost only.
With admirable dedication and craftsmanship behind it, this Ute is worthy of our admiration, and its performance and build quality is a testament to that.