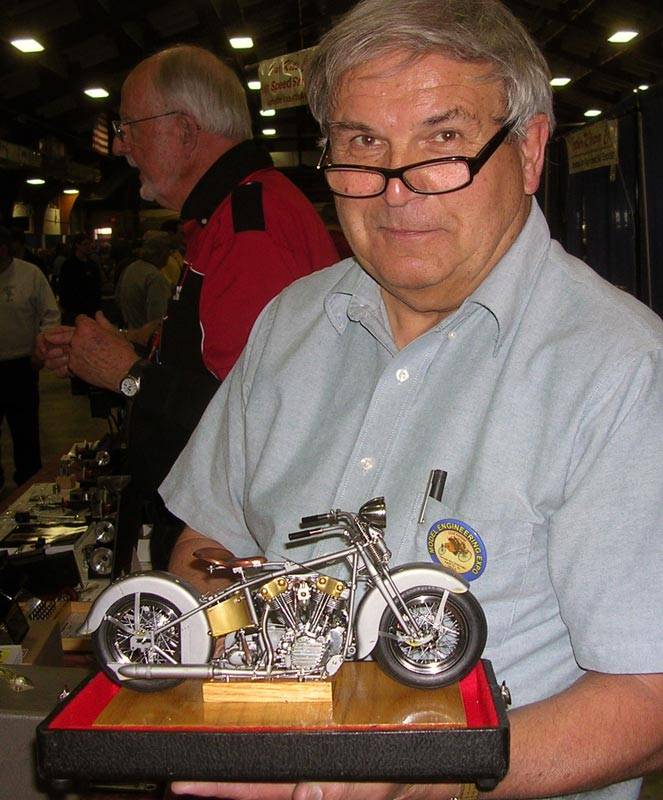 One of the best things that a father or any parent for that matter can pass down, is knowledge. I got lucky and have a great dad, who can work on anything under the sun and make it perform better. One of the cool things to learn from, was seeing mechanical items being torn apart and fixed. It might be a lawn mower one weekend or a motorcycle the next, but something was always on the work bench in a state of repair.
Do yourself a favor and pass along as much knowledge and know how as you can. It is the gift that keeps on giving. This model below is something that I could definitely see as a great father and kid project.
"Former Wisconsin power company worker Jerry Kieffer didn't exactly take it easy when he retired. Instead, he dedicated himself to building perfect recreations of mechanical objects, in very small scale.
What started as a 1/6th scale Harley-Davidson engine (which actually runs) evolved into a yet-smaller 1/8th scale rendition of an entire Harley-Davidson Knucklehead bike, which is currently in the process of being built. When it's done, Kieffer intends every aspect of the motorcycle model to work, from the kick start mechanism to the gearbox and the speedometer."
Let's check out a few pics.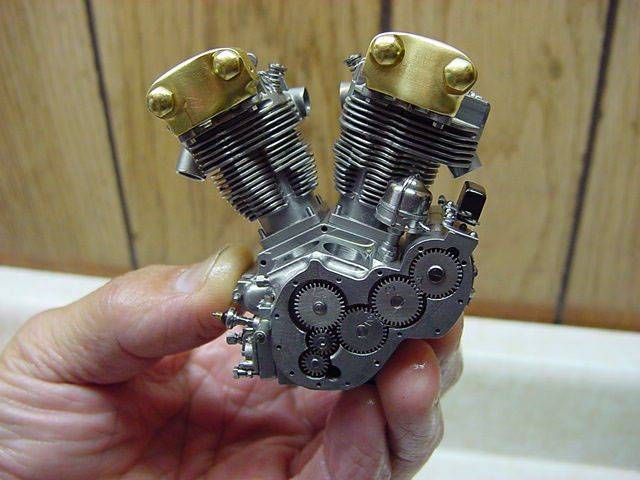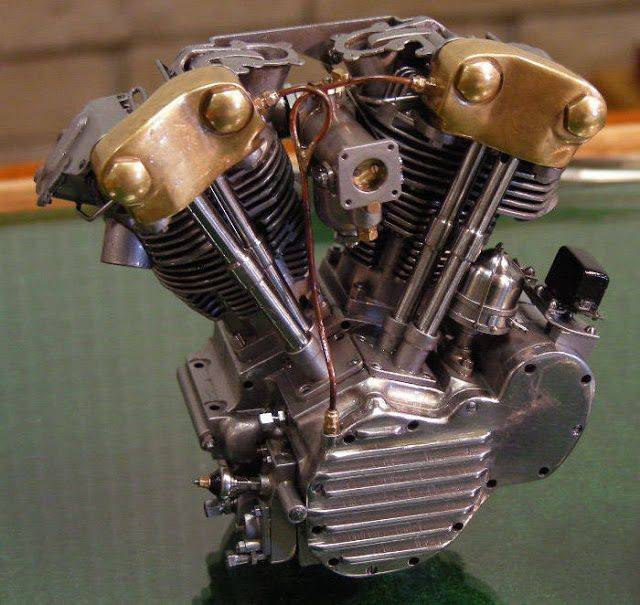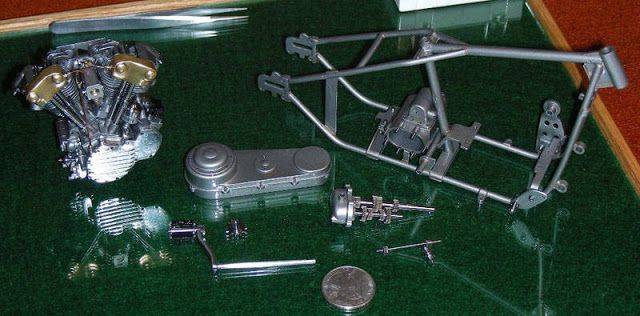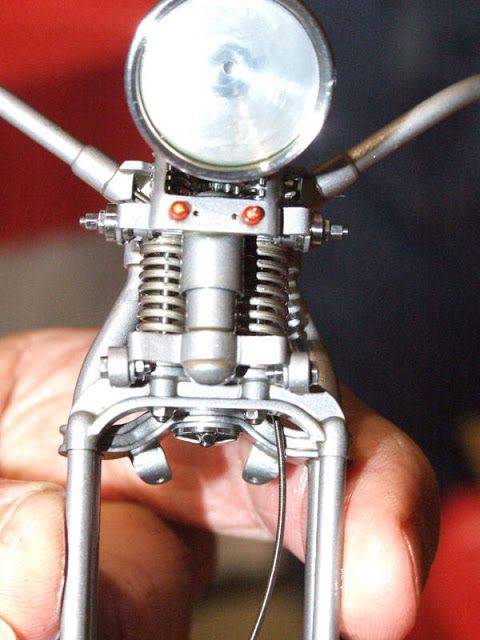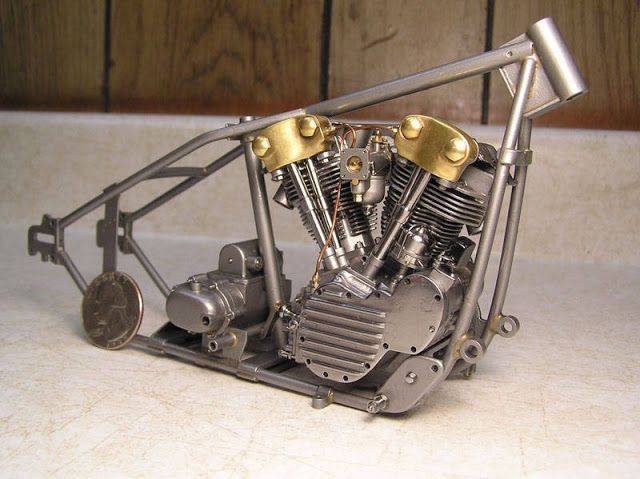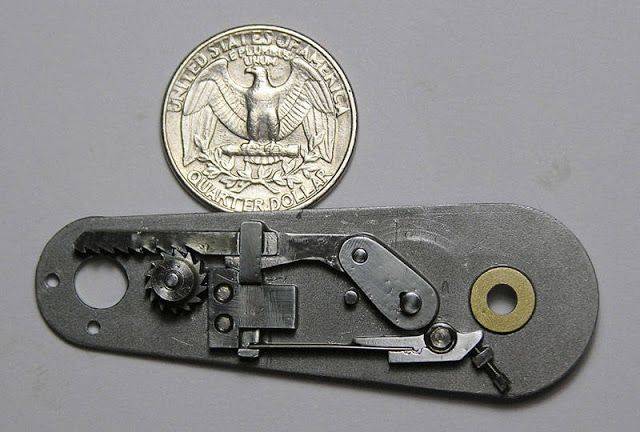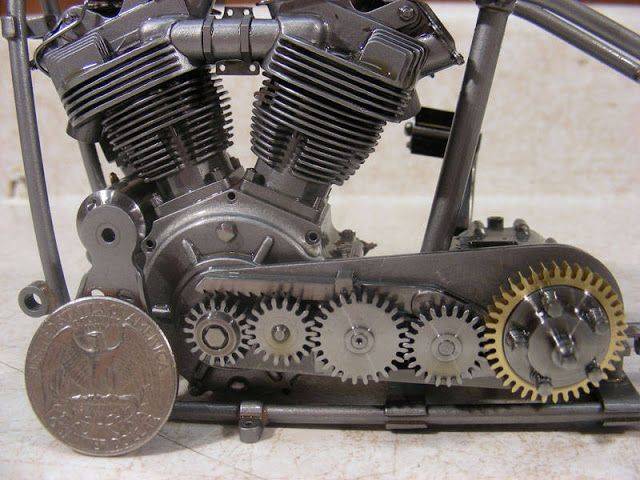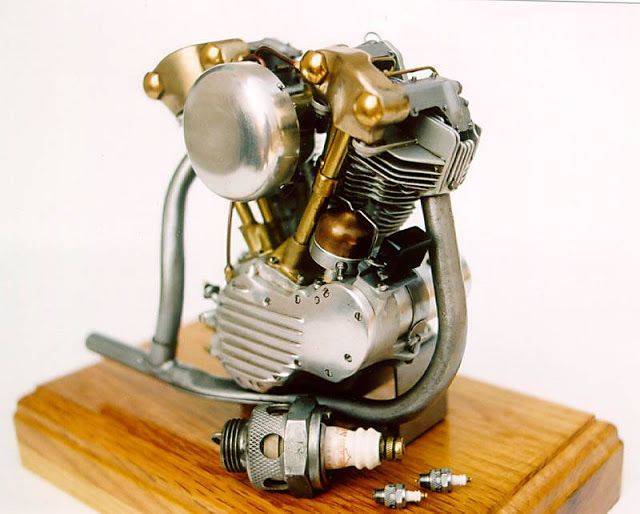 via RustyKnuckles