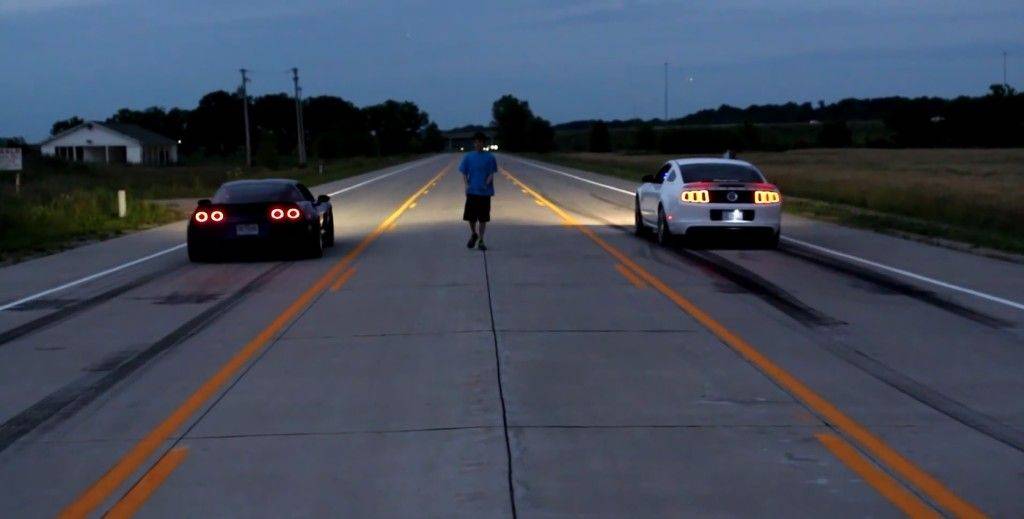 The battle that will never end comes again! Corvette vs. Mustang. This everlasting rivality that started in 50s-60s, is still alive!
Hmm, that's a little difference between these two. Even though they both have 700hp, the Corvette seems to be Automatic so that helps it on the launch.
Let's see what happens.