This week we feature Klod M's VR6 swapped Mk 3 Golf.
The Mk3 Golf is generally thought of as an economy car, a practical daily commuter.  But it's also the start of many amazing builds.
Such is the case with Klod's Golf, as it has not only a 2.8 liter VR6 engine swapped in, but is also turbocharged. It features custom intake and exhaust manifolds, running just a shred under 22 psi (1.5 bar) of boost and has an 8.5:1 compression ratio. This VR6 swapped creation blitzes the quarter mile in 13.160 seconds, with a trap speed of 120.6 Mph (194 Kilometers per hour). Upgraded head studs, connecting rods, and injectors complete the engine modifications, it also has a 76 mm exhaust with catalytic converter delete.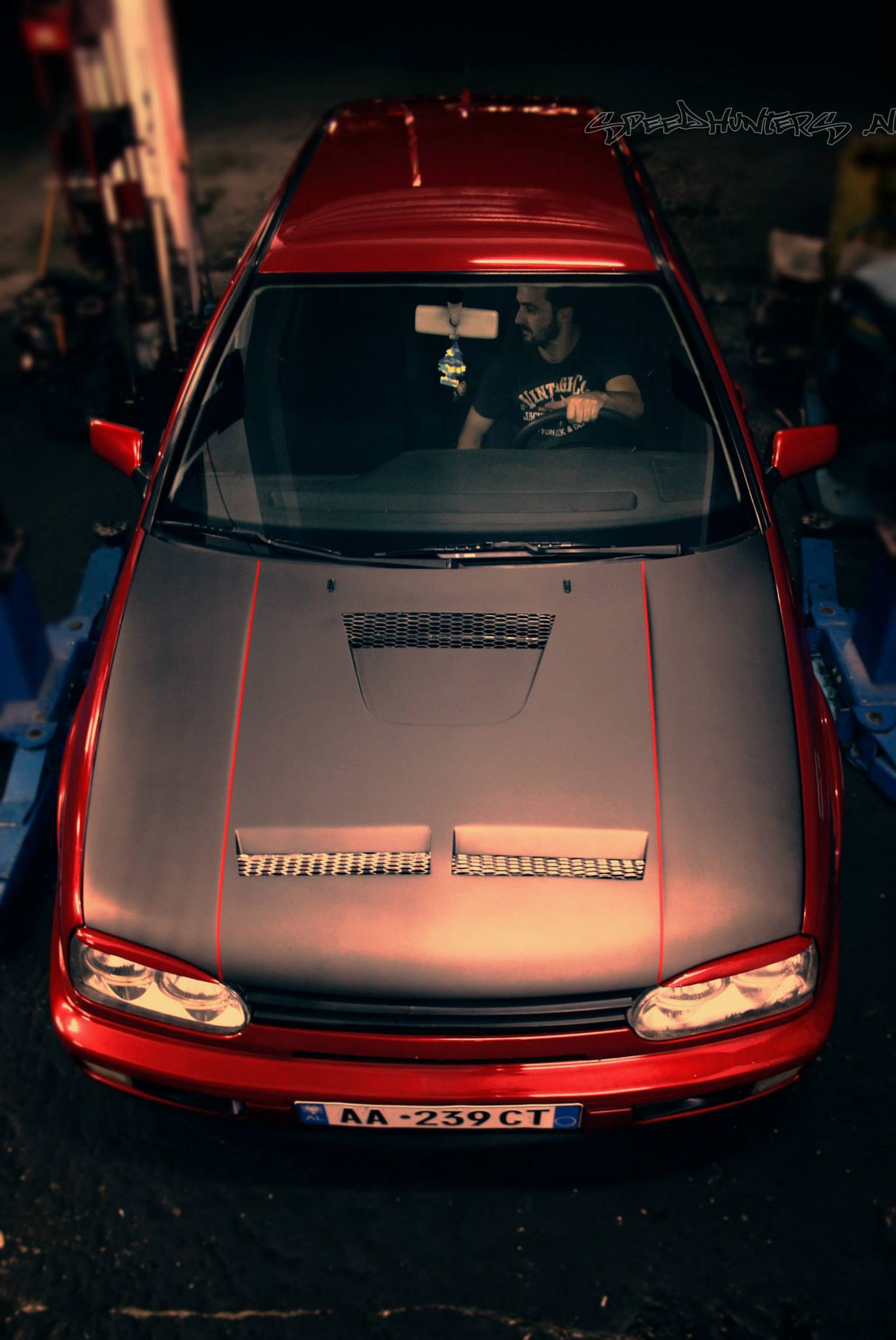 A couple of drag slicks on the ready to hit the strip are also a part of this build.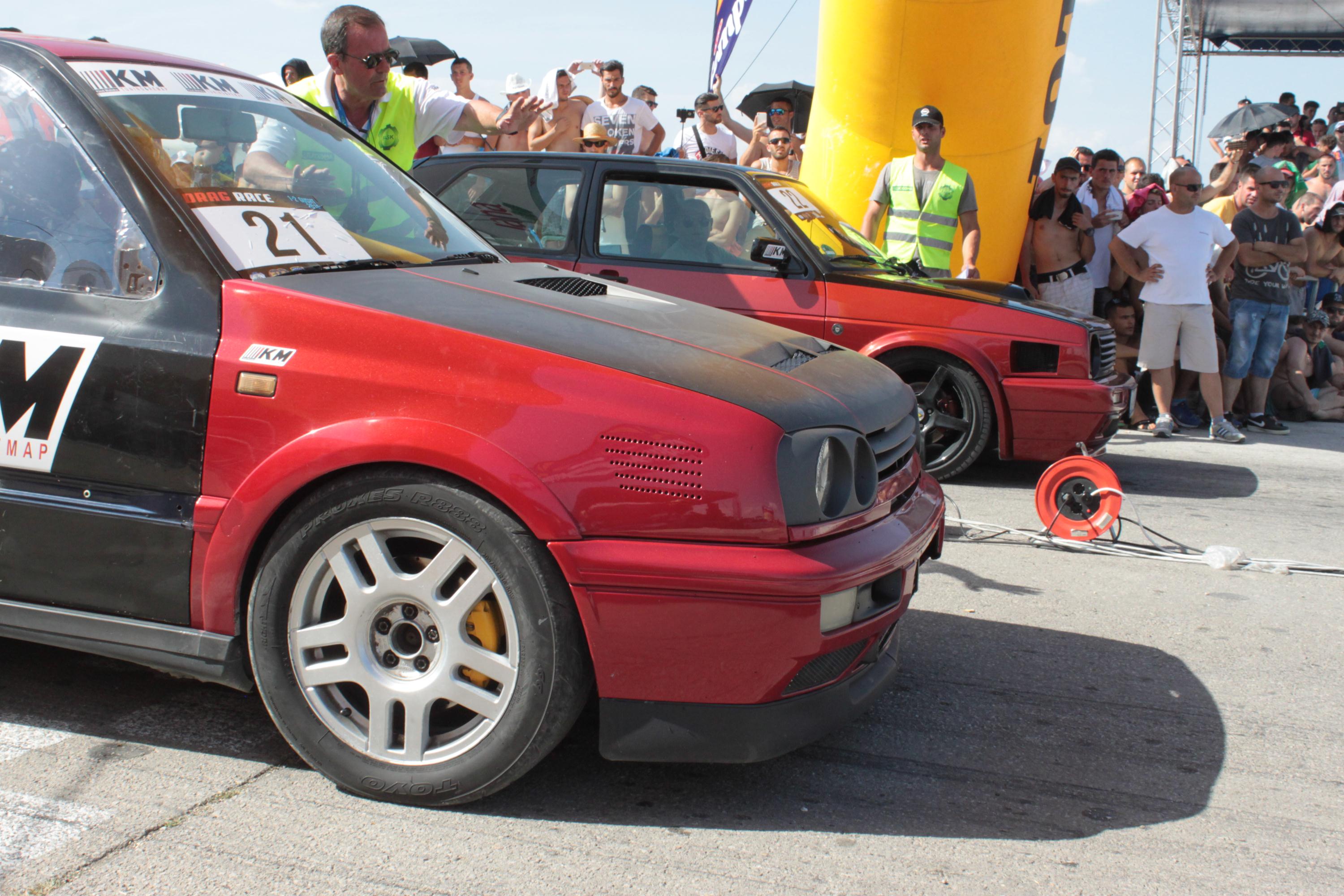 The highlight of this build is its VR6 engine, which is not only compact and laden with tuning potential; it also features one of the most unique cylinder layouts in modern engine history, with the cylinders stacked overlapping each other in a narrow angle V, providing a small package that fits snugly in the Golf's engine bay. Throw a turbocharger into the mix and you awaken the VR6 in all of its intricate engineering glory.
This is car is not just an ongoing project, it's also this owner's daily driving VR6 swapped machine. And that's something that cannot be said about a vast number of builds. Too often we see custom machines towed to location, raced, and locked away in a trailer. While this might be a requirement for non street legal cars, it's a trend that is becoming more popular with road legal racers. But this turbocharged machine is a daily driven, drag racing bucket of madness.
As for this VR6 swapped Golf's styling, aside from an aftermarket bonnet, front lip, discreet side skirts, and other small changes, there are no major body modifications. Various sets of wheels are tasked with donning the corresponding rubber whether it be for street or strip use.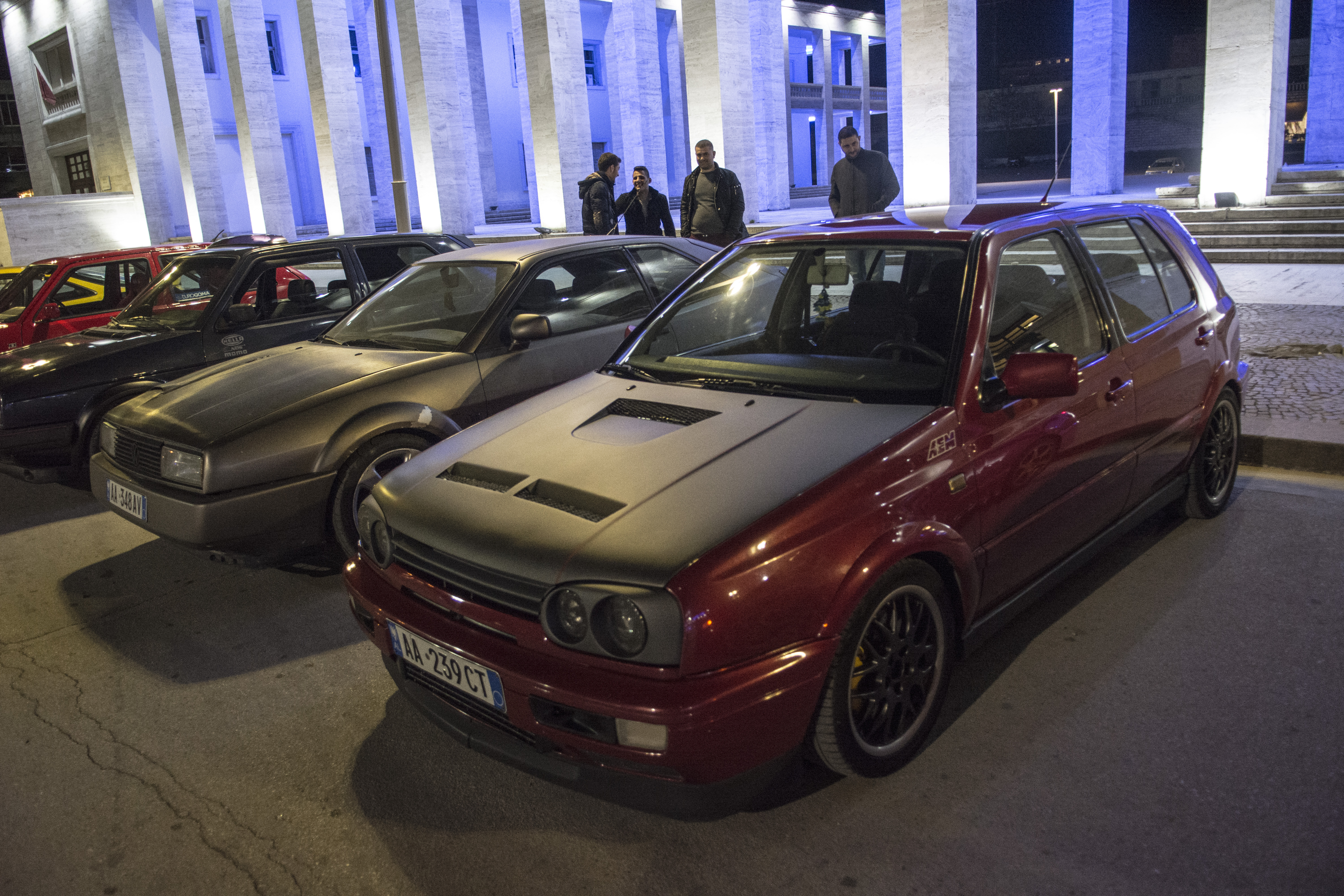 There is a clear no-nonsense ethos surrounding the car, as form is dictated by function. Focused on quarter mile times; no excessive camber, no impractical ride height, just pure, untainted Hot Rodding spirit.
We can all take a page from the book of pragmatic excellence that this car is, chasing form prepare us for when the curtain is drawn, pursuing function readies us for the standing ovation.
Watch this machine in action below.