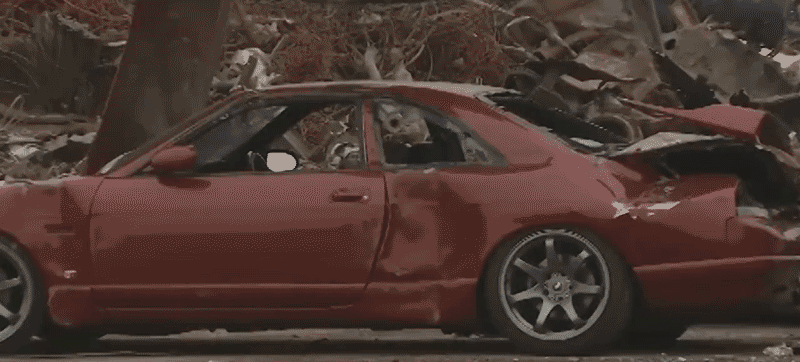 Watch an imported Nissan Skyline R33 as it's being crushed.
This Nissan Skyline R33 that was imported into the USA is being crushed, due to the infamous 25 year import ban. This legislation prohibits all JDM right –hand –drive vehicles from entering the US and being driven on public roads.
This regulation has always been the bane of Japanese car enthusiasts, as one of the most iconic performance vehicles from the land of the rising sun remains an unattainable dream for American gearheads. 25 years is the infamous waiting period in the USA.  In Canada, for example, things are slightly better, as the ban is only 15 years.
In the video below, we see one of this rare examples be crushed, and it saddens us this kind of thing has to happen.