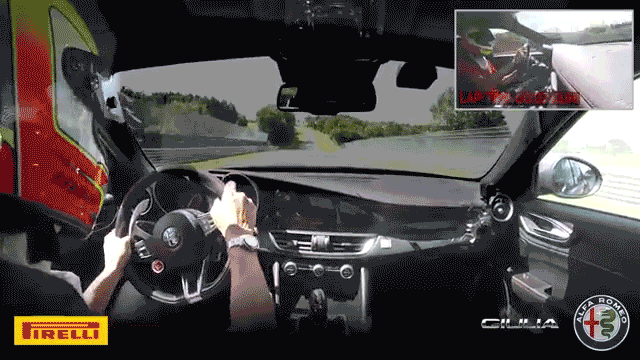 Just after Porsche set a record for the four doors, here comes Alfa with Giulia Quadrifoglio, to show Porsche they can do even better.
Is Alfa doing this on purpose? Fabio Francia is the driver that smashed Porsche record with a crazy difference of 6 seconds. Alfa Romeo used a 505 horsepower Giulia Quadrifoglio with an automatic transmission, for this Nurburgring record. To understand what this is about, we are going to explain.
In September 2015, Alfa Romeo held the record for the 4 doors sedan with a time of 7 minutes and 39 seconds, but the Panamera Turbo, beat that time in June 2016 with 7 minutes and 38 seconds. And now Alfa claimed the thrown by defeating Porsche time with a crazy 6 second difference, but as you will see from the video below, it wasn't easy. Francia pushed the car to the limits to achieve this time, and as the video shows there were a few moments when he lost control of the car, but he recovered immediately. It looks absolutely crazy, so we advise you to watch this video closely and see how fast Francia was going.
Giulia Quadrifoglio