Is the SP275 RW Competizione going to be Ferrari's last one-off?
They say money doesn't buy you happiness, but it can buy you all the special Ferrari's you want, and that's kind of the same thing. If I had the money required for example, I would be more than happy to get me one of these SP275 RW Competizione that you see right here. Now details about the car are a bit short, but we'll tell you everything that we know.
The car was first shown at the year-ending Finali Mondiali event at Daytona International Speedway. As you can see from the pictures below, the car is based on an F12 TDF, well to be completely honest, we assume that this model might have been aspired, or might have started life as an TDF, based on different elements that we see on the car. This means that it also has a front mounted V12 engine that produces 769 horses,and it also means that it can do 0-60 in 2.9 seconds, oh and don't forget about the rear-wheel steering. We have no idea how much the SP275 RW Competizione will weigh, but we do know that the TDF weighs 240 pounds less than the standard F12 Berlinetta. As for the looks, the color sure seems interesting and I don't think you can find the same gold color anywhere else, even though it does kinda look like the $9900 Solarbeam Yellow color option, you can get on the Mercedes AMG-GT. As far as we can tell from the photos, the car does look great, but we have to wait and see how it performs.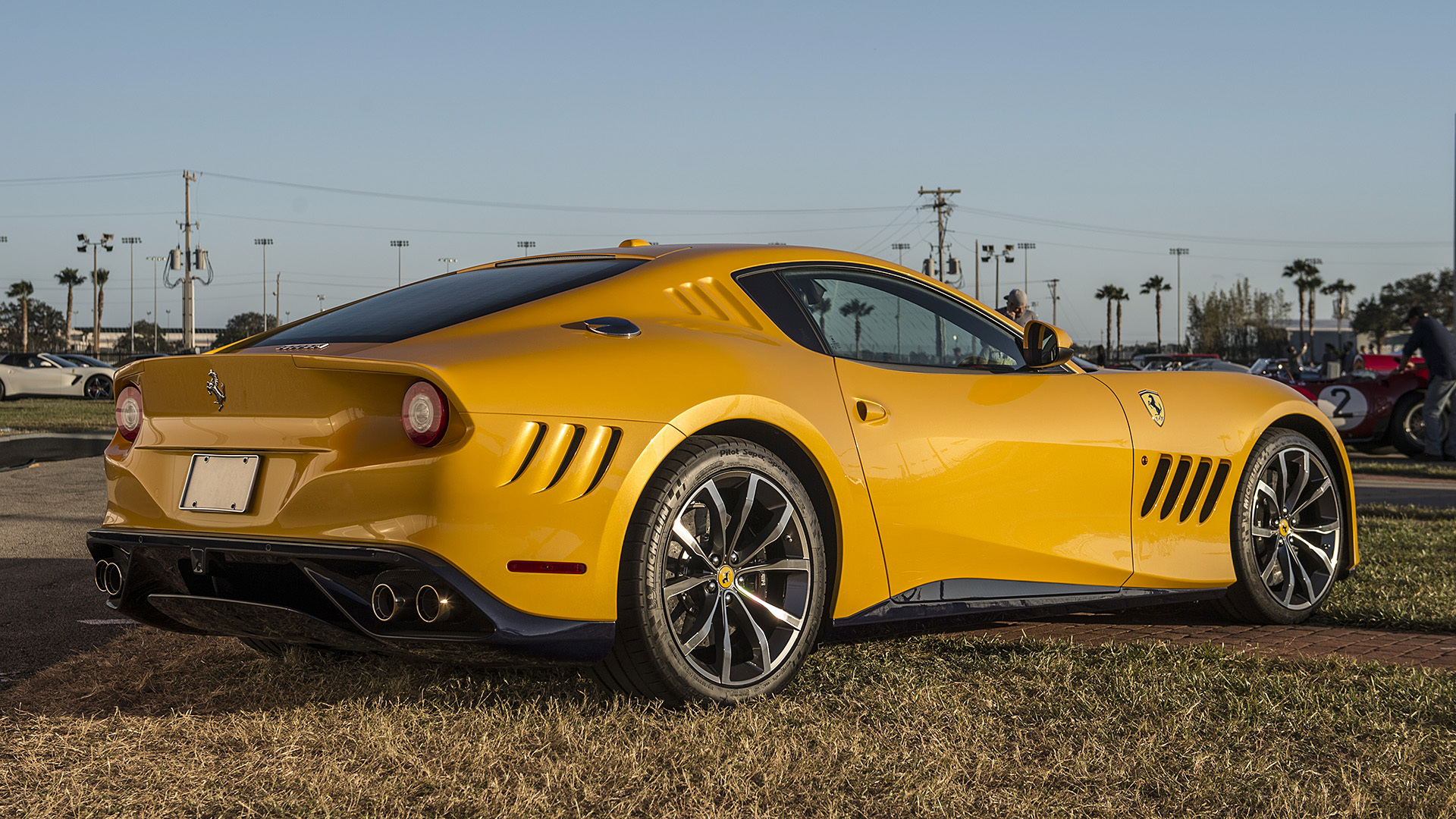 SP275 RW Competizione