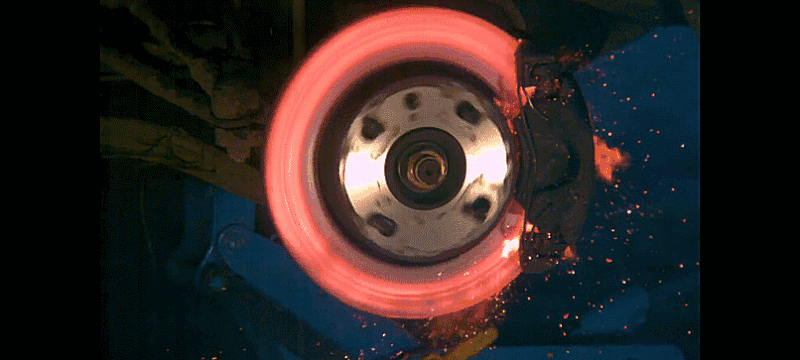 Watch a disk break explode from heat in this crazy experiment.
Disk brakes are a chunk of metal that friction pads clamp onto in order to stop the car, and they are made to resist heavy heats, but there's so much heat and pressure they can take before they start to wear off or even worse.
As you will see in this video, this couple conducts a little experiment on a 1990 Ford Fiesta, and even though they go a bit extreme on it, everything is worth it in the name of science. Now of course that this will never happen to you, this is just a test to see how much heat the brake rotors and the brake pads can hold, and its quite surprising how well they put up in this crazy test. It took them a good amount of time to make the rotors and the pads explode, I wonder how much time it would need to do the same with Carbon Ceramic Rotors. That would be one video I would love to see.

disk break explode