The photos that you are looking at right now are the spyshots of the new mid-engine C8 Corvette, making some tests in a snowy place alongside some ZR1 Corvettes.
The first thing you can tell about the car, is its shape. The short front end and the rear deck makes us almost 100% sure that this is a mid-engine car, even though the camo completely covers the car and all we can see are the wheels. The camo might cover the details of the car, but that body shape screams Corvette and no matter how much camo you through in, it can't change the body lines of a Corvette.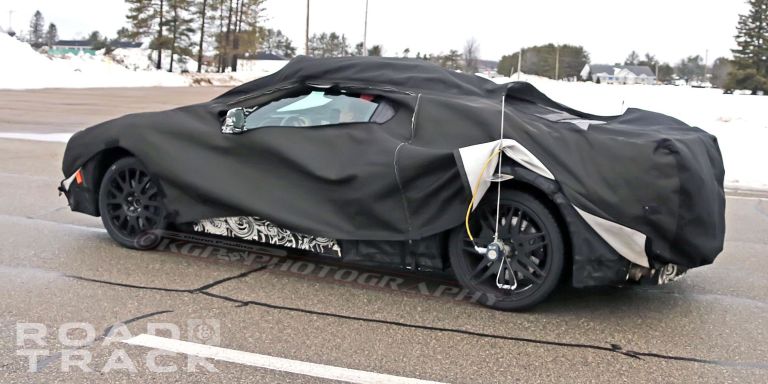 C8 Corvette
As for the heart of the C8, we don't know what kind of engine will Chevy use for this particular model. We wouldn't be surprised if Chevy used the upcoming DOHC LT5 engine on its new Corvette. Some speculation say that this might even be a Cadillac and that might also be true. Don't forget that just like Audi shares the same platform with Lamborghini and the R8, GM shares the same platform with Chevy and Cadillac, so there might be a new Corvette and a new Cadillac coming up, but the bad news is that we will not see the car for maybe another year. Till then this is all we can pleasure ourselves with.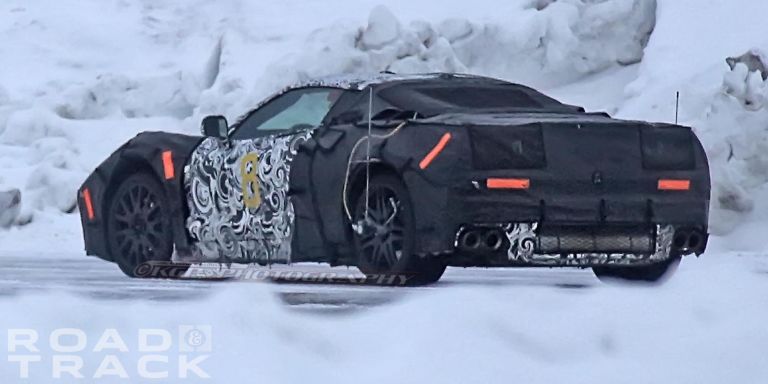 C8 Corvette
Source: Road & Track