Who doesn't want to see the newest form of three future Mustangs?
You don't have to wait to see the visual aspects of three Classic Mustangs ( Bullitt,lacocca,Eleanor) projected on those renders that can clearly give you a lovely image of our beloved pony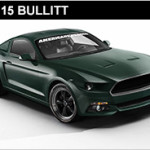 1)2015 Bullitt Concept
This Mustang fits perfectly with its name – "Bullitt."
The parts that make up the car are subtle, while the dark Highland Green paint scheme sets of the 2015 Mustang's body lines & distinct fastback physique.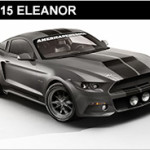 2) 2015 Eleanor Concept
Everyone knows that Eleanor stands out more any other model.But what makes this Mustang so special? For sure the dual side exit exhaust and rising hood make this Mustang so special.
Still good looking Eleanor!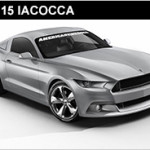 3)It looks like designers attention now is all on that lacocca Mustang cocept.Even though the new lacocca embodies the same minimalistic with the original 05/09 lacocca,this new new model is supposed to come with big ol' set of classically inspired chrome wheels
By the way the exterior looks stunning
What do you think about the renders ?
Feel free to share with us your opinion
Source: http://www.americanmuscle.com