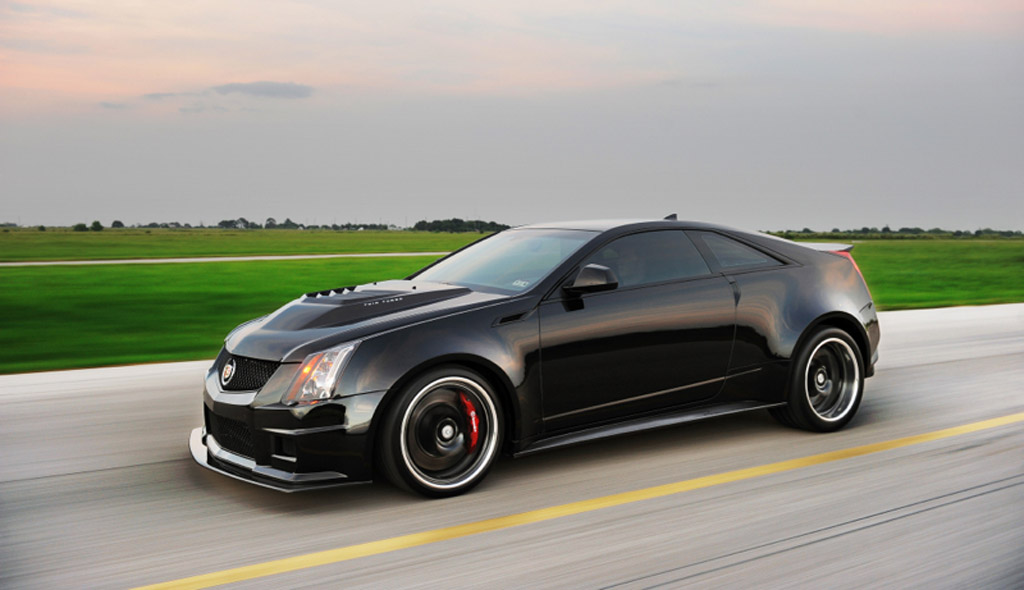 We all know that Hennessey's limits are beyond our expectations.The latest example that Hennessey overpassed our expectations is this Cadillac CTS-V which is capable to produce 1,226hp & 1109 pound feet of torque. And that makes it enough good for 0-60 times of 2.9 seconds, quarter-mile ETs @10.2 and 141 mph & a top speed of 242 mph.Actually the VR1200 CTS-V Coupe didn't pass the top speed but its literally the fastest CTS-V in the world,hitting 220.5mph during the test of the TxTag toll system with the Texas State Police.
Also check out the fastest street car in the world
Furthermore we suggest to watch the video, also feel free to share with us your opinion!