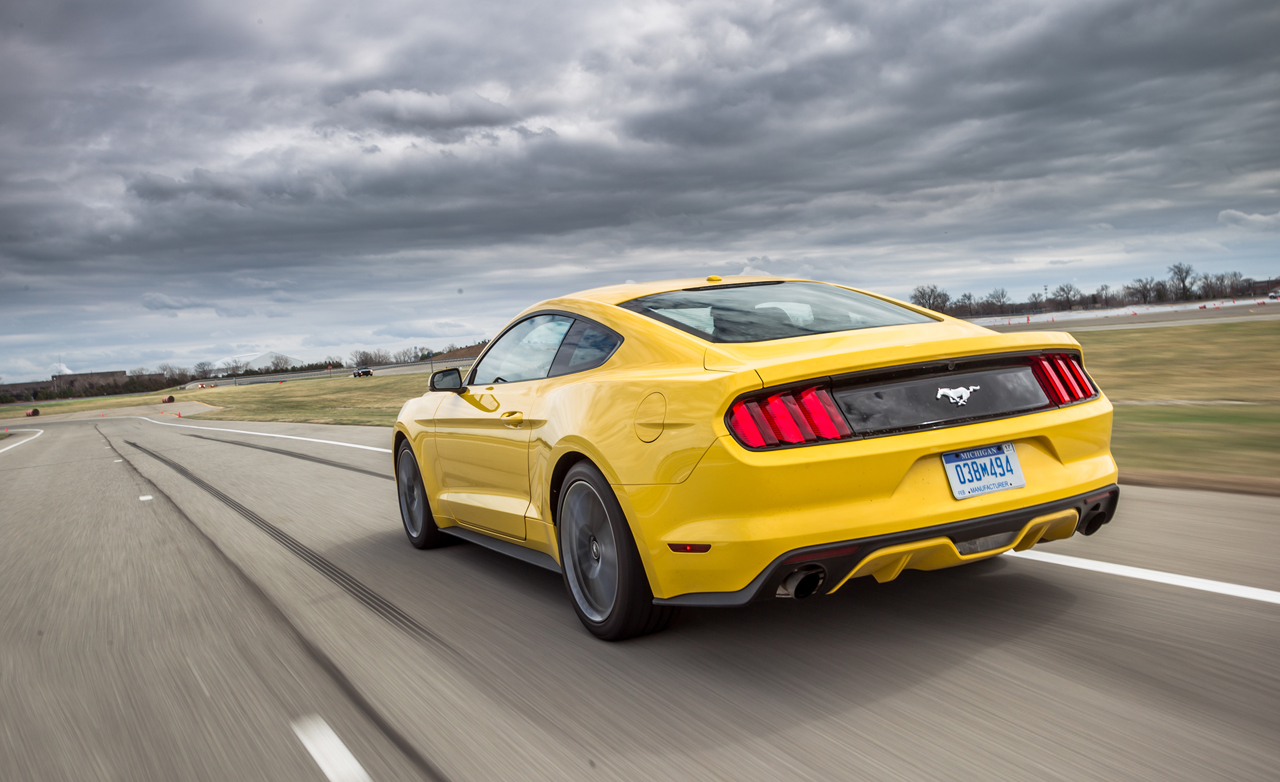 Thinking about buying a new Mustang, but want to know what kind of fuel economy it'll get?
A rating of 26 mpg combined (22 mpg city, 31 mpg highway) was released for the 2015 Mustang EcoBoost equipped with the six-speed manual transmission.
The 2015 Ford Mustang has attracted plenty of attention for its 2.3-liter turbocharged EcoBoost four-cylinder engine–and not all of it positive.
Fans of chest-thumping V-8s may scoff at such a downsized engine, but everyone else will likely want to know how efficient it is.
While not strictly for fuel efficiency, the EcoBoost makes for less-inefficient performance.