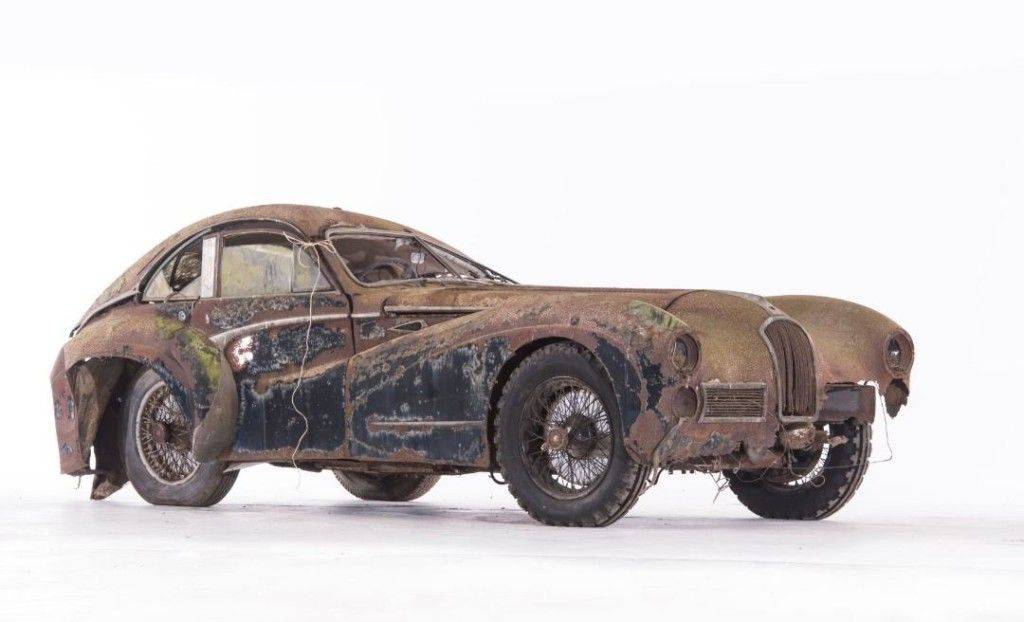 It had been hoarded over decades by a French collector in the biggest barn find of the century. those cars were sold at the Artcurial auction in Paris, and the bidding was spiritied, with many cars bringing multiples of what was expected. The one that demonstrates the state of the classic-car market best? This pile of rust that was once considered the most beautiful French post-war car ever built — and which found a new home today for $1.9 million.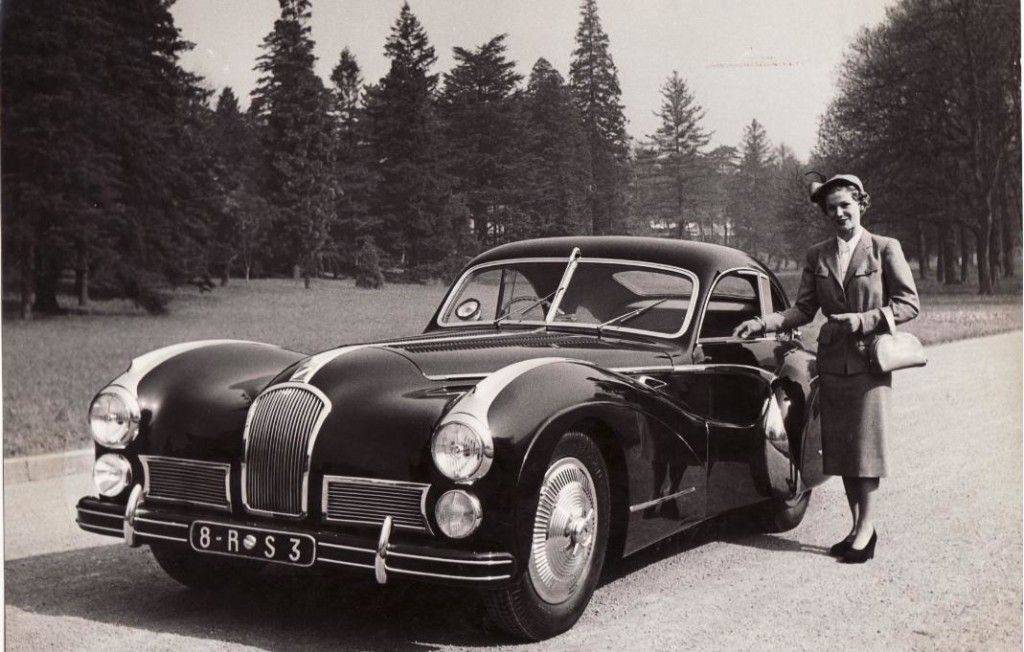 What you see here is a 1949 Talbot Lago T26 Grand Sport SWB par Saoutchik, a French sports car re-bodied by a custom chassis maker.
The Saoutchik family only built four bodies like this one, and used this car to advertise their talents at auto shows around Europe, giving it every special touch they had. After its show days ended, the car fell out of sight, and for most of the last four decades, auto historians considered it lost.
It wasn't. Some 35 years ago, the Saoutchik had been picked up by Roger Baillon, the French businessman whose hoarding of classic cars in rickety, open-air barns led to today's auction. The interior of the Saoutchik looks like a time-lapse bomb of rust, but even after three decades outdoors the exterior work retains its character; up close you can still see the fine details like the Buick-inspired portholes.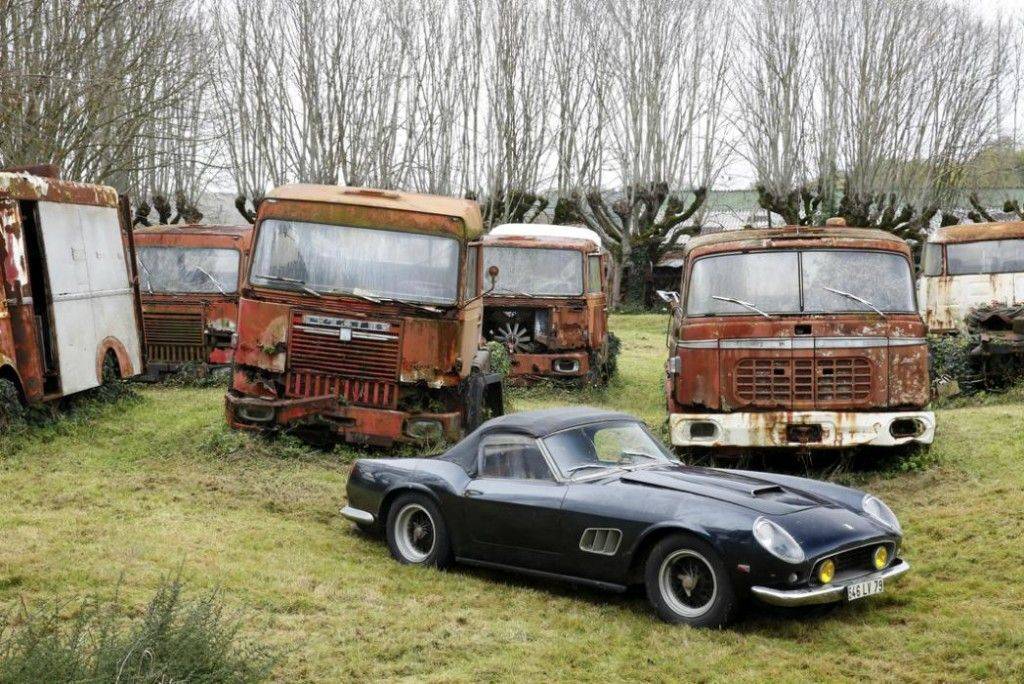 The Saoutchik wasn't the most expensive car at the Baillon auction; that honor went to the 1961 Ferrari 250 GT SWB California Spider, which had been stored indoors — albeit under a bunch of books — and brought $18.5 million. Given its state and the still-rising value of classic Ferraris, it will most likely get a full restoration. That's a tougher equation for the Saoutchik; recreating its glory would easily run another $1 million, a price it would struggle to recover. Simply stopping the decay from getting any worse would also cost money, but leave the Saoutchik work intact. Sheet metal is cheap; authenticity keeps getting more expensive.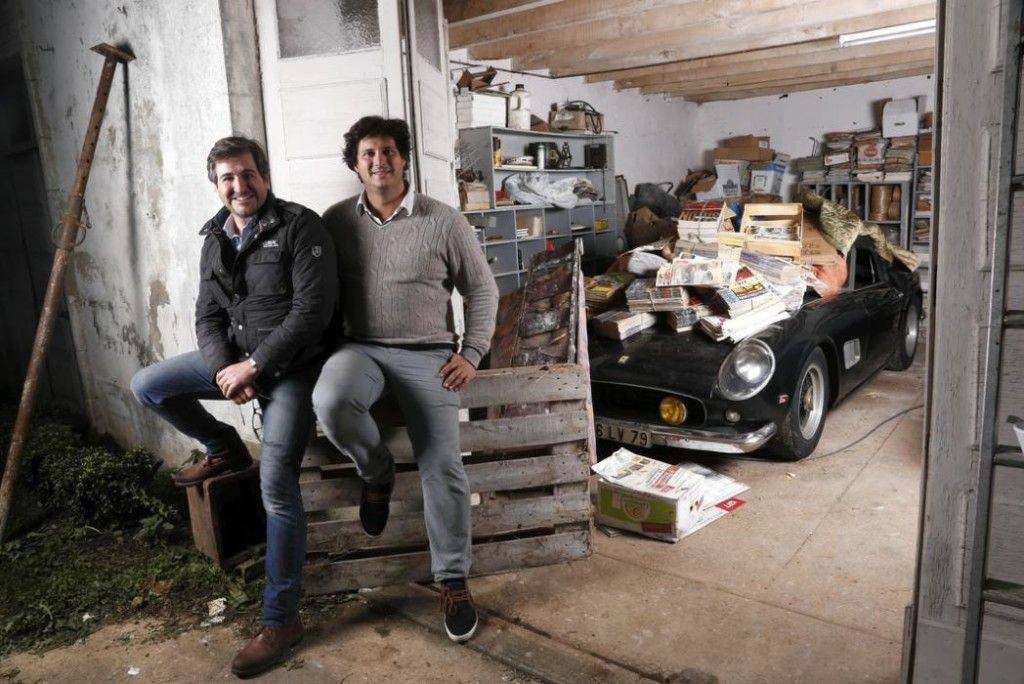 via Yahoo! Autos