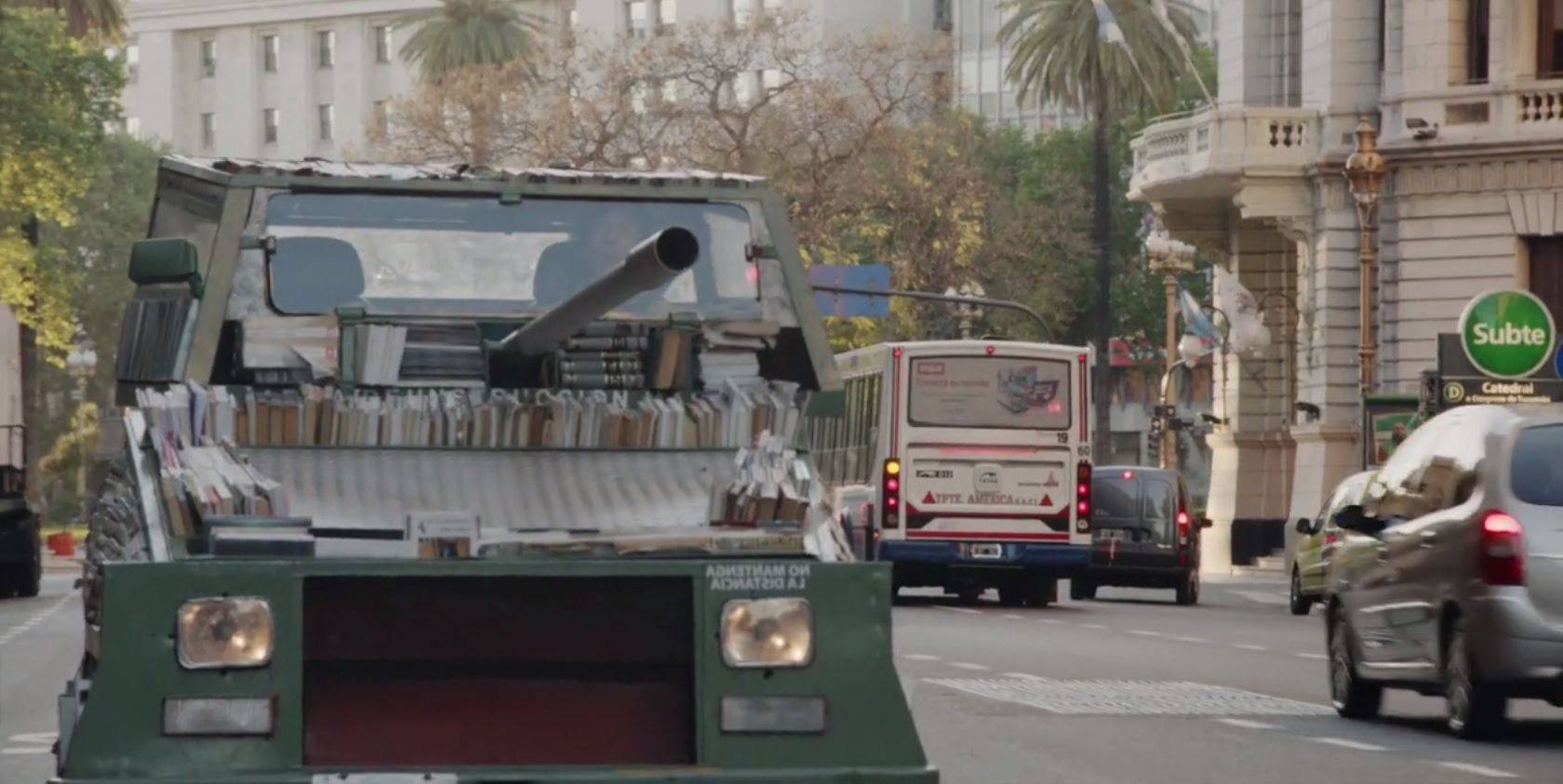 Meet Raul Lemesoff. He's an eccentric artist hailing from Buenos Aires, Argentina, and the proud owner of a tank. It's called the "Weapon of Mass Instruction" and Lemesoff has been using it as a traveling library to deliver free books all across Argentina's urban centers. His only condition? That you promise to read the book. Take a look.
According to DesignBoom, despite its armored appearance and swiveling turret, Lemesoff's tank is a peaceful brute capable of hauling around 900 books of various literary classes: from novels and biographies, to collections of poetry. But peel away all the shelves of paperbacks and you'll find there's actually a 1979 Ford Falcon underneath.
Raul created his Weapon of Mass Instruction in conjunction with 7UP's "Feels Good to Be You" campaign, which celebrates originality, unique talents, and in his case – 2015′s World Book Day (March 5).
"Humanity has perpetrated knowledge through books," notes Lemesoff. "And I think they should get around more." By the looks of it, they are. A quick trip to a local school yard nearly cleared the tank's shelves. Weapons of Mass Instruction might not solve all of the world's problems, but a few more tanks with books instead of bullets couldn't hurt.
7UP celebrates #FeelsGoodToBeYou campaign with raul lemesoff's 'weapons of mass instruction' from designboom on Vimeo.
via BoldRide