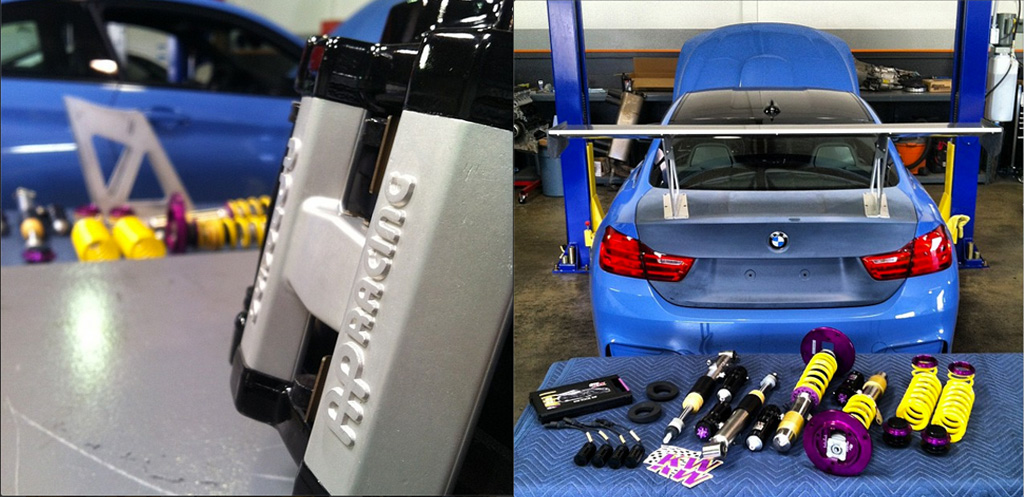 The GSR Autosport Global Time Attack project car is being developed to run in the 2015 GTA Pro Am
Series in Street Class.This project started with basically a stock car and some baseline tests at Buttonwillow Racepark. According to GSRAutosport ''Our test
just this last weekend, at Willow Springs, was supposed to be with KW Clubsport 2 way coilovers but they didn't get to the shop in time so we had to settle for
the H&R 435 lowering springs a lot of people are using on stock dampers. This setup wasn't actually that great on the track. The dampers would load up and settle on the bump stomps so the suspension got really harsh with a sustained lateral load like in Turn 8 at Willow Springs – the car would basically bounce through the bumps which was a little unnerving at 130mph. We did switch tire/wheel to a 285/35-18 (Hankook RS-3) square setup on Apex 18×10 wheels and added a rear
wing but we weren't really testing aero because we were unable to finish the front splitter prior to the weekend – so we ran the rear wing virtually flat.
Although much improved over stock the car still had considerable understeer, especially in long sustained turns like Turn 2 and Turn 9. We were hoping to
break 1:30 but with the understeer, particularly in Turn 2 our best effort resulted in a 1:31.4.We're now getting most of the intended upgrades on the car prior to SEMA. Come check out the car if you happen to be at SEMA – it will be in the Achilles Tires booth.The next test day for the car will be the
Global Time Attack Super Lap Battle at Buttonwillow Racepark on Nov. 14''. You can also find the full article at f80.bimmerpost.com
Furthermore we suggest to watch the video, also feel free to share with us our opinion.