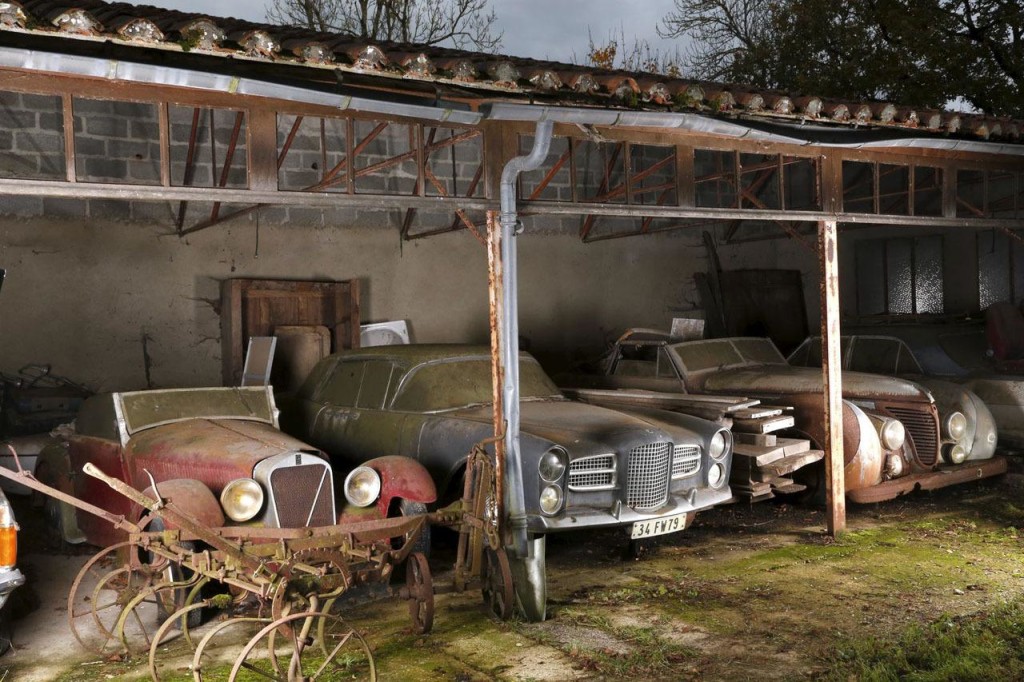 Unbelievable! An Incredible treasure trove of rusting classics was found languishing in a French farm garage after 50-years and it's worth £12million.This real pure classic collection has gone up for auction now.As you can see form the pictures down below under those piles of newspapers was found a Ferrari and a Maserati out of 58 other classics. We also learned this massive collection of 100 cars was collected form '50s-'70s by entrepreneur Roger Baillon who dreamt of restoring them and displaying in a museum.However his plans never got realized and since then his collection has sat dormant in makeshift corrugated iron shelters and outbuildings on the farm.The owner of this glorious collection, Mr Baillon died 10 years ago and his son,Jacques,the descendant of this collection died last year.Mr Baillon's grandchildren had no idea this collection was worth so much. They were enough lucky to find a 1956 Maserati A6G Gran Sport with coachwork by prominent designer Frua.This car is very authentic and it's one of three in the world,which is estimated to sell for £1million.The other awesome discovery was the 1961 Ferrari 250GT SWB California Spider that is expected to attract attention form Ferrari collectors with an estimate of £9.5million.Only 36 of this model were ever made form Ferrari,including this one found in the barn and the other one bought by Ch.Evans in 2008.This glorious collection includes a variety of French brands such as Avions Voisin and Facel Vega as well as the likes of Bugatti,Masserati and the Ferrari.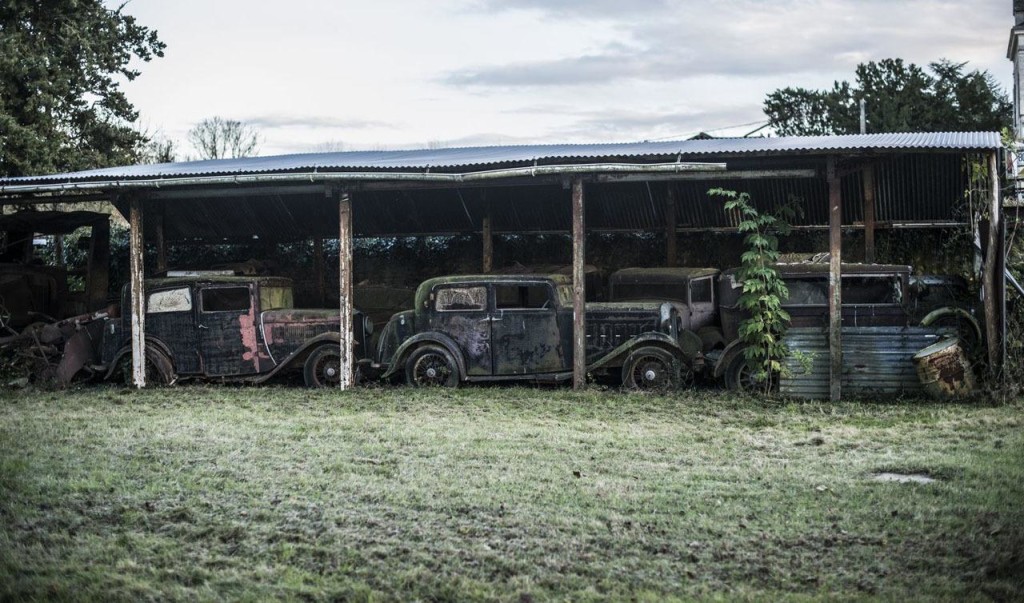 John Collins form Ferrari dealer Talacrest in Ascot says ''I have known about the car for years and I was gutted when I found out about three weeks ago that an auction house had got it.Apart from a few people, not many knew the Ferrari still existed. It is a phenomenal car and the best barn find in more than 20 years.I am sure it will go for an eight-figure sum and I will be one of several people looking to buy it. It is really great – people are going to be fighting over it.''Only 60 cars from the collection
will go under the hammer, and they'll be sold by Artcurial Motorcars next year on February 6 in Paris.Even though most of the cars seems to be hopeless,they could still be worth £500,000 each on average.
Furthermore we suggest to have a look at the gallery, also feel free to share with us your opinion.