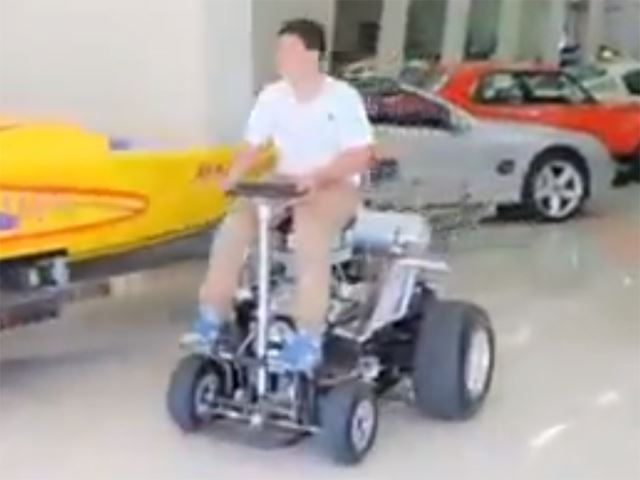 This bad-to-the-bone bar stool screams 'Murica' !
This mean lookin' (custom-built) bar stool is equipped with a small block Chevy V-8 engine that is capable to produce 395Hp,can you believe that? We're pretty sure there are a lot of people that would like to see this bar stool making some heavy burnouts, running down the track with a nice nitrous.
Watch the video and tell us what do you think of this crazy little machine?