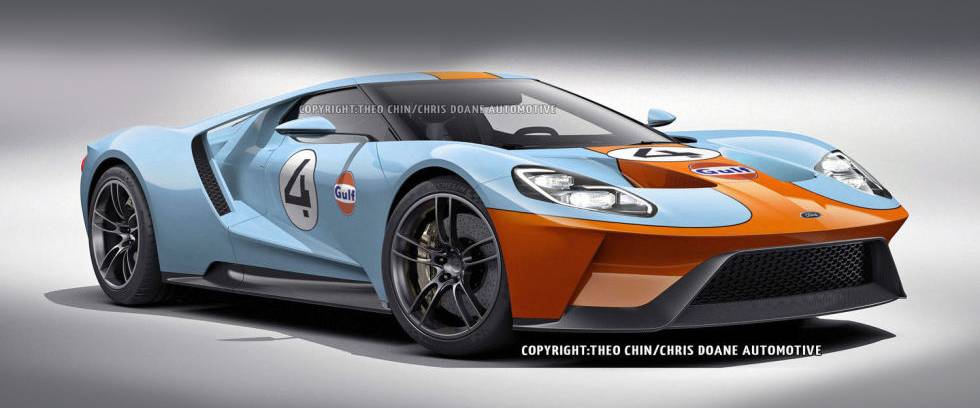 Gulf livery is one of the most noticeable liveries in the automotive word. The Ford GT and the GT40 used it too so now, 1 day after the reveal of the new 2017 Ford GT, Theo Chin, a talented graphic artist made this artwork. He imagined the new GT on Gulf livery and it looks so cool!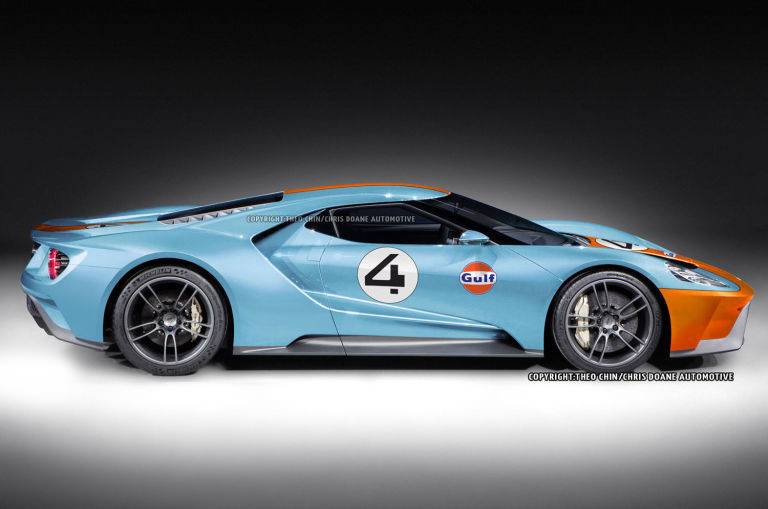 It's so beautiful. It really must look better then the blue paint-job we saw yesterday. A few confident resources say that the Ford GT will race at Le Mans in the GTE class with the American racing juggernaut Chip Ganassi Racing.
But in our opinion this is mostly only a piece of art, because the look of any GTE-class is different than the stock one. They use a different aerokit that makes more track-ready and there's no way you're going to see this version on the racetrack. But for sure a few owner must install this livery on their car as all the owner of the previous have done.