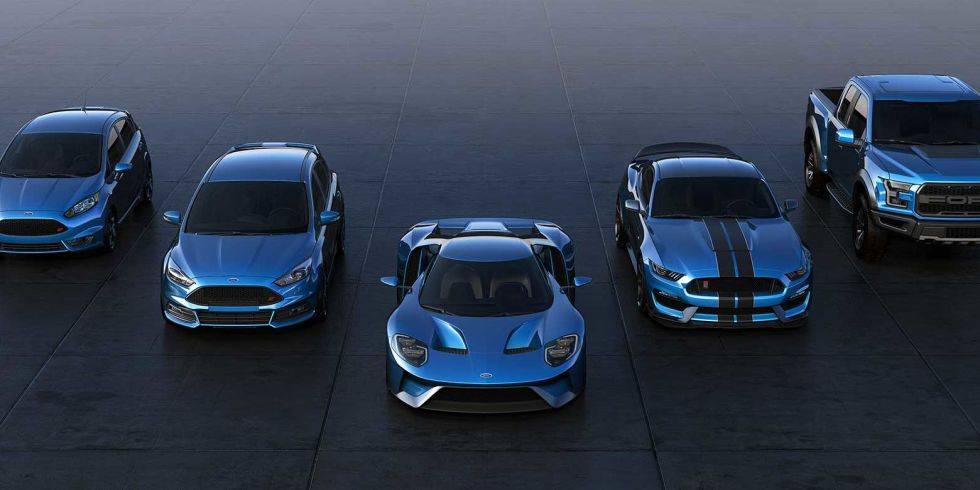 If you've never seen the new Ford's "Liquid Blue" probably you've been sleeping or you lost the contact with the World for the last 72 hours.
2015 Detroit Auto Show was the first worldwide auto event to gave life to new species like the new Acura NSX, the new Ford GT & the new F-150 Raptor etc.
So everyone who have seen the new Fords have noticed that special blue paintjob which is called "liquid blue" and it look amazing. So let's take a closer look.
Here it is the new Ford GT: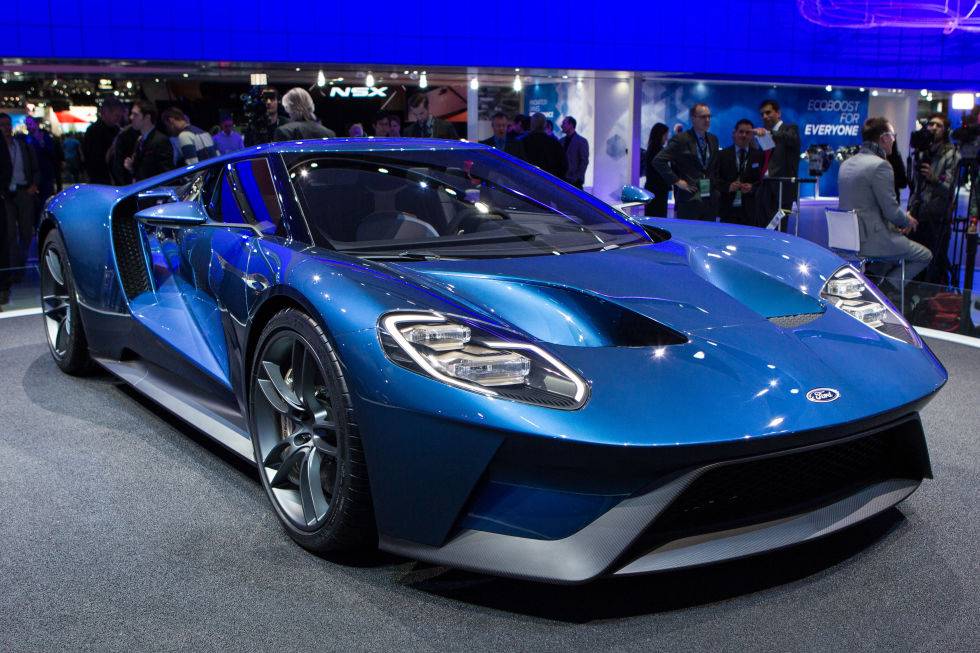 Its twin-turbocharged 3.5-liter EcoBoost V-6 engine packs more than 600 horsepower.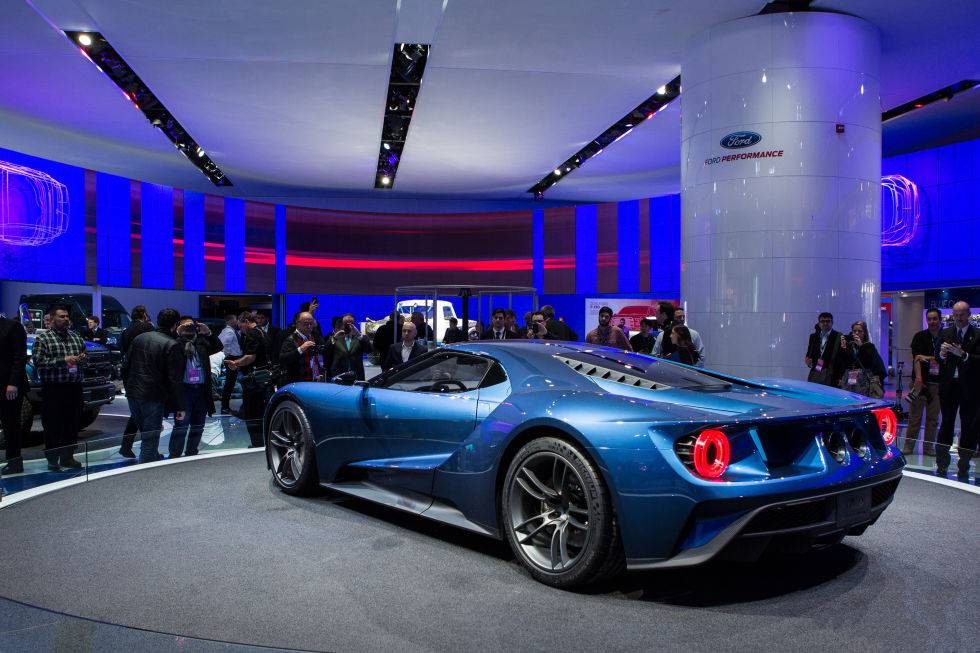 There is no hybrid componentry, no complicated electric-boost function, and no kinetic-energy recovery system.
The smallest "Liquid blue" available, the Fiesta ST: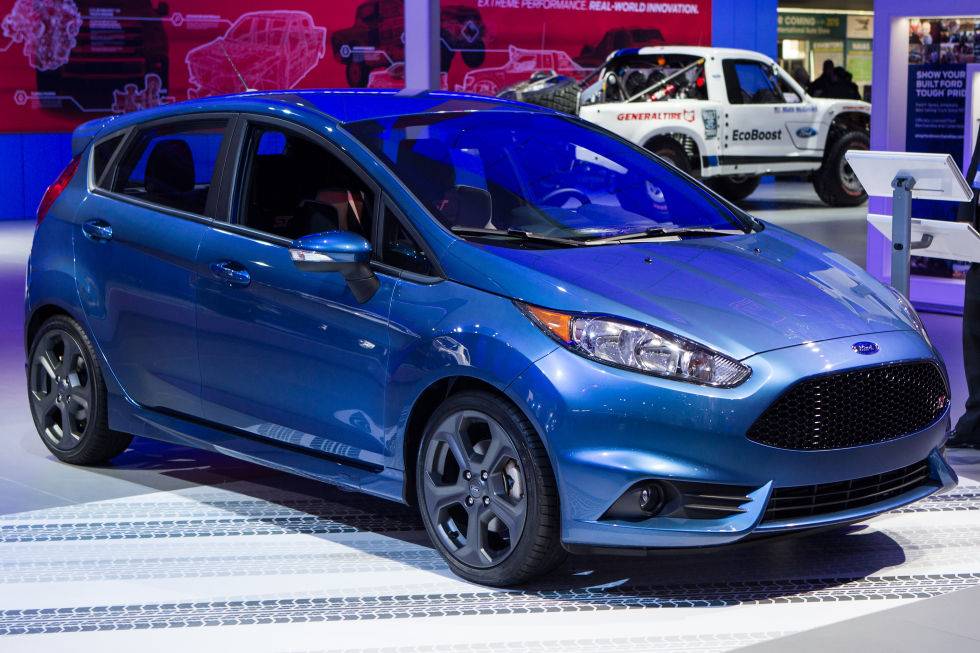 With a 1.6L EcoBoost® engine, it delivers 197 horsepower.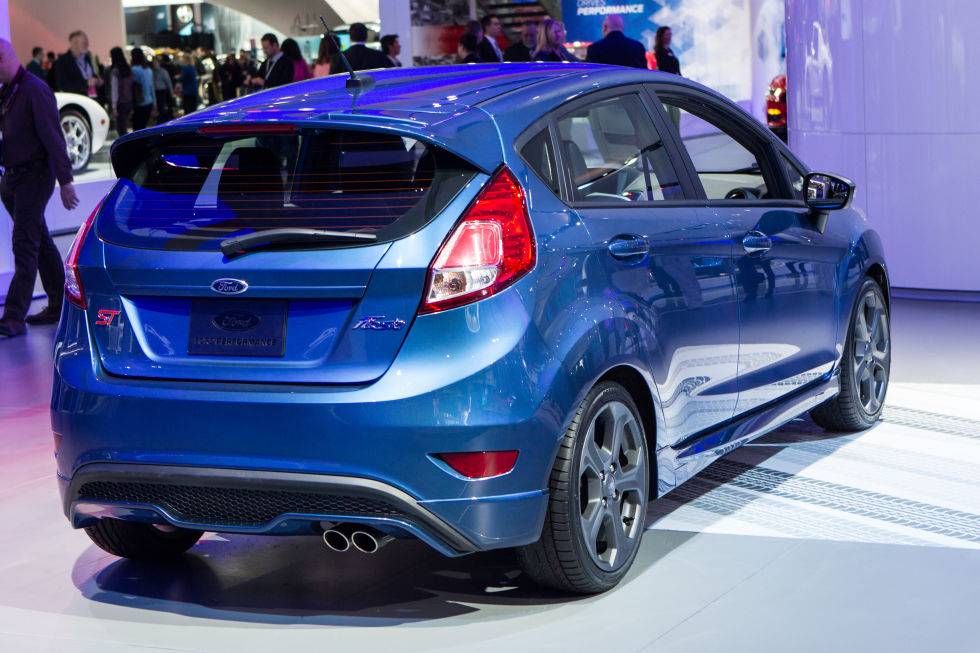 Preferable in case of a small budget.
A bit larger "Liquid blue", the Focus ST: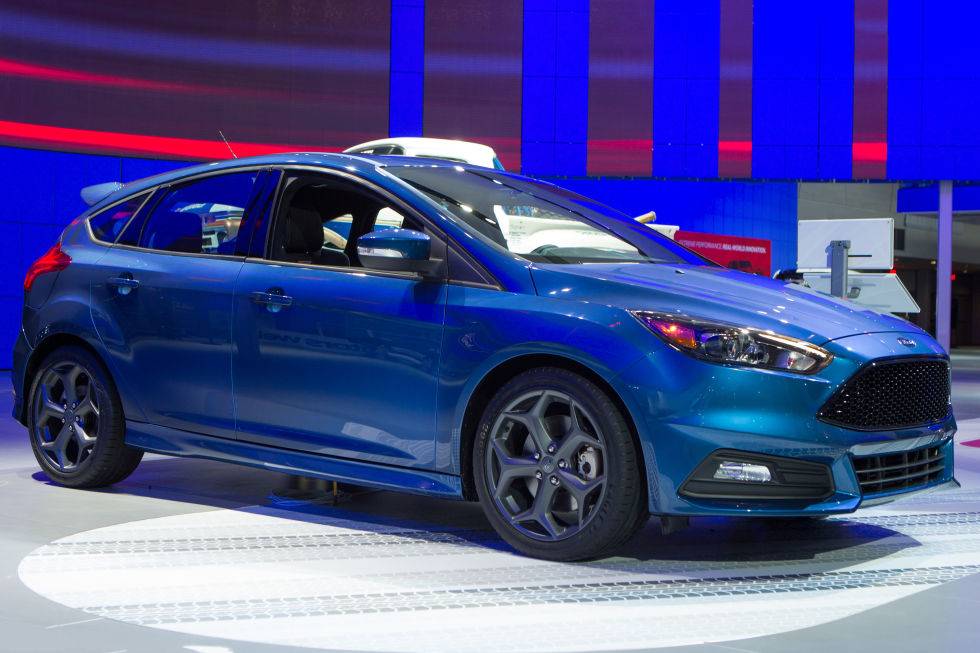 It's powered by a turbocharged 2.0 liter 4 cylinder engine, capable to produce 252 hp and 366 Nm of torque.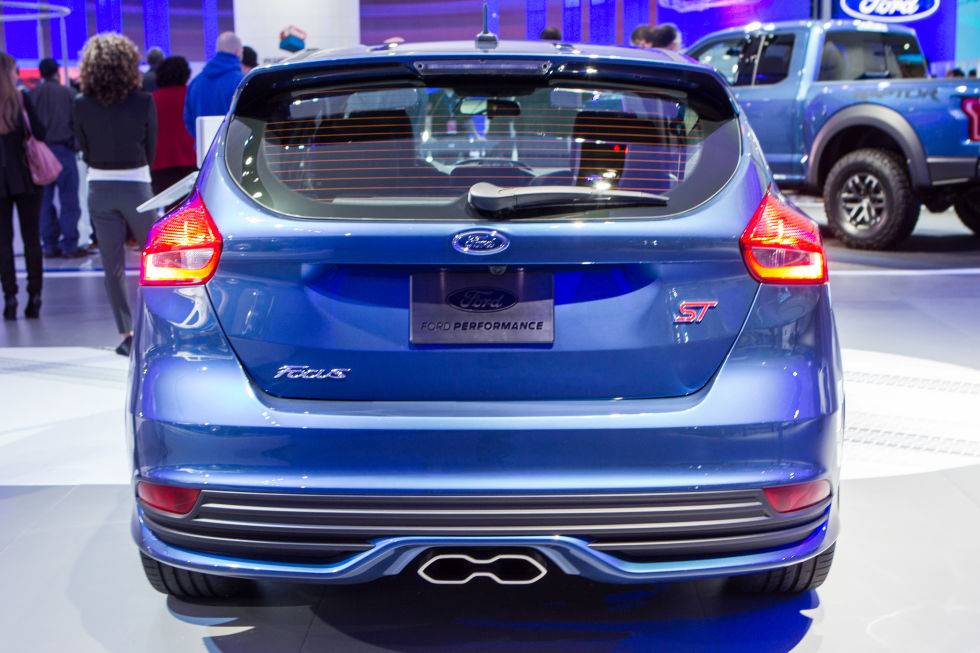 A good choice for young drivers to learn to drive fast and get experience.
The almighty "2016 Shelby GT350R":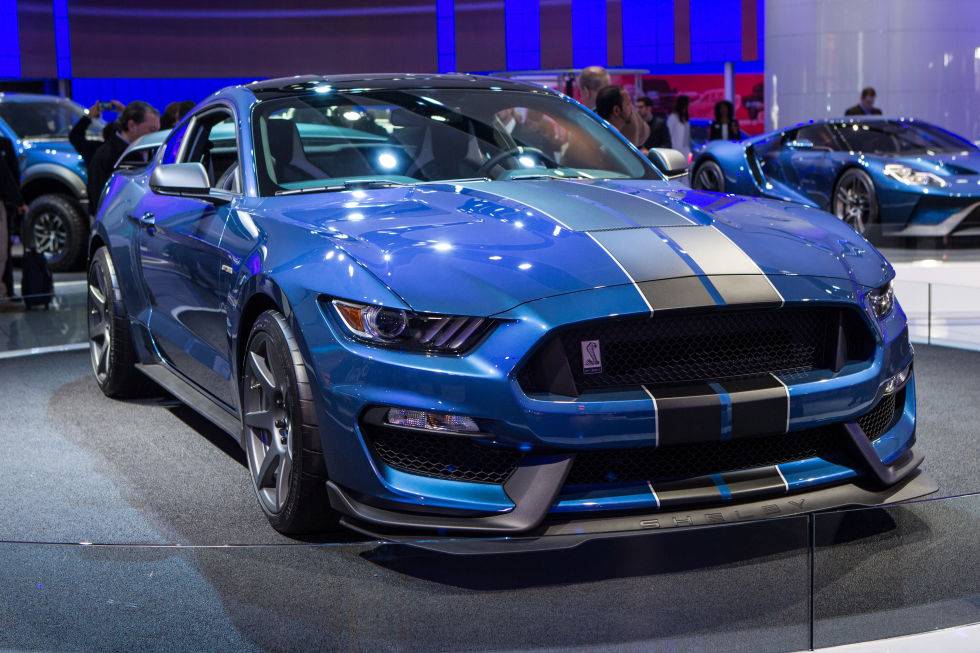 The R is powered by the new 5.2-liter Voodoo flat-plane V8 which produces about 540 hp.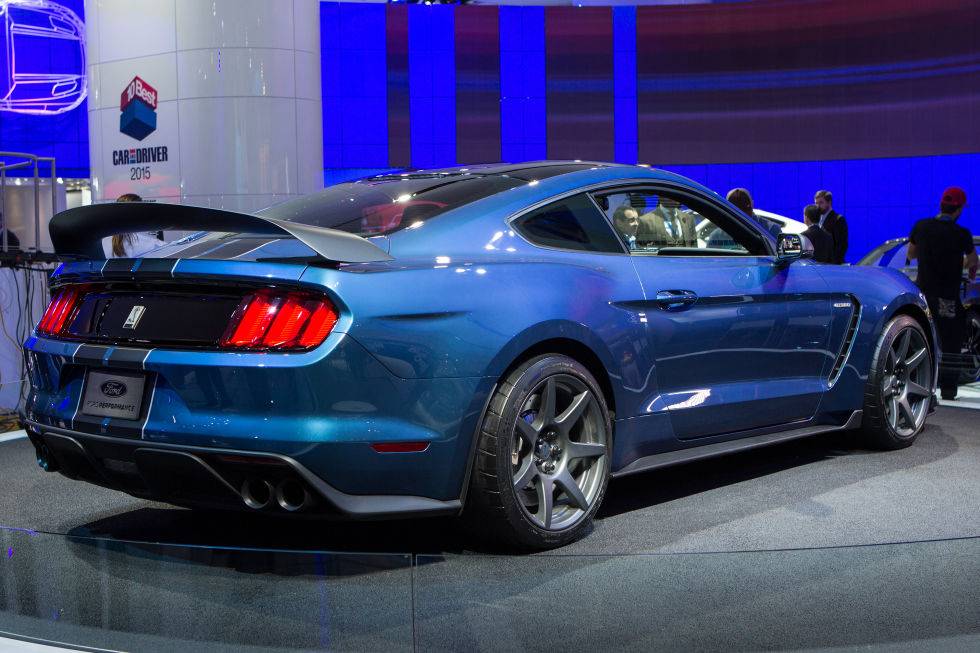 The GT350's aero package is further enhanced on the GT350R with a more aggressive front splitter and a carbon fiber rear wing for even more downforce.
The biggest "Liquid blue", the new F-150 Raptor: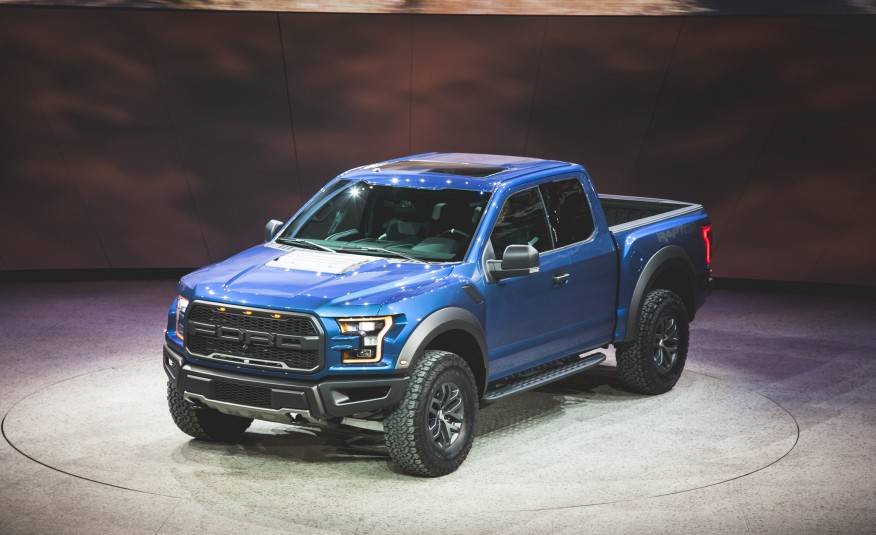 Instead of the old truck's 411-hp 6.2-liter V-8, sits a new twin-turbocharged 3.5-liter V-6 engine with direct fuel injection and about 450-500 hp.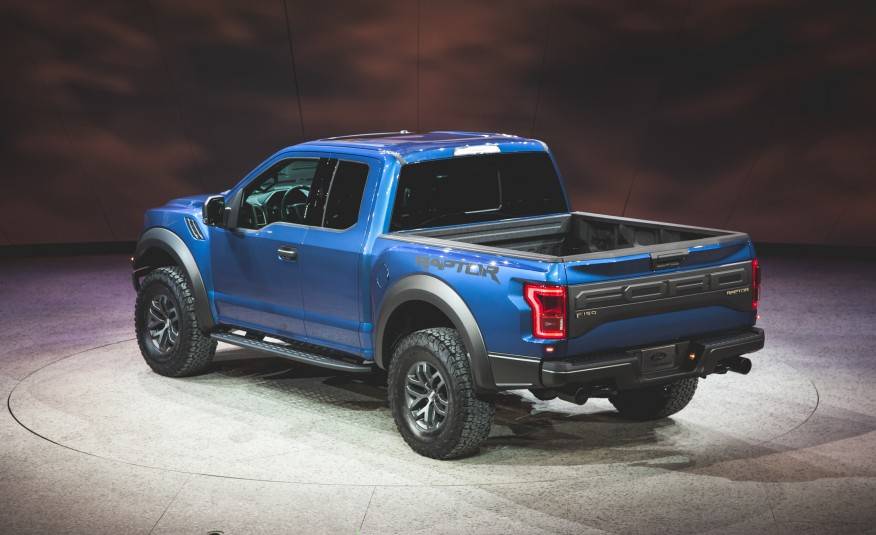 Four-wheel drive will be standard, and the Raptor's setup now includes a terrain-response function that optimizes the truck for varied surfaces such as snow, rocks, and more.