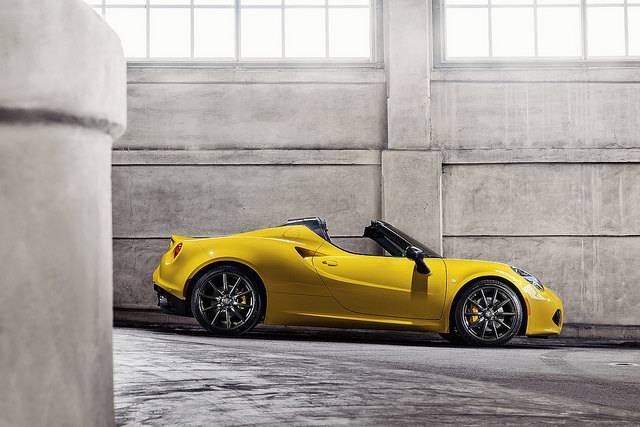 Alfa 4C is one of the hottest car on the market nowadays. It's sexy, seductive, fast and fun to drive. So after the coupe version, Alfa Romeo presented today at Detroit Auto Show the new Spider version of the 4C. Let's take a look.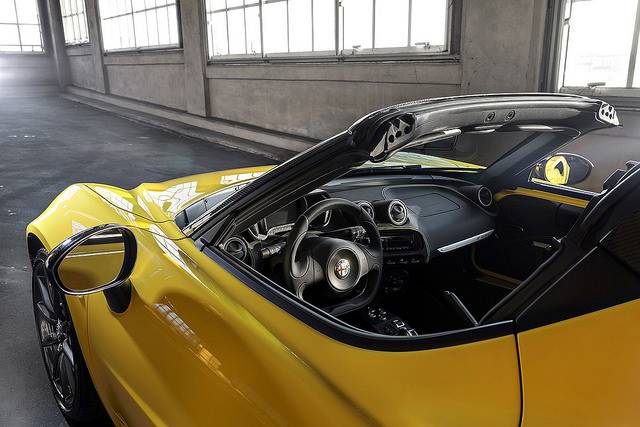 The loss of the roof seem to be a good idea for the 4C, since it still looks so wonderful as the Coupe. An exposed carbonfibre windscreen frame, the Spider's centre-exit twin exhaust Akrapovic system offering more noise, new wheel designs and revised headlights are the other visual differences. All these details will make you think twice in case you are to buy your next cabrio car.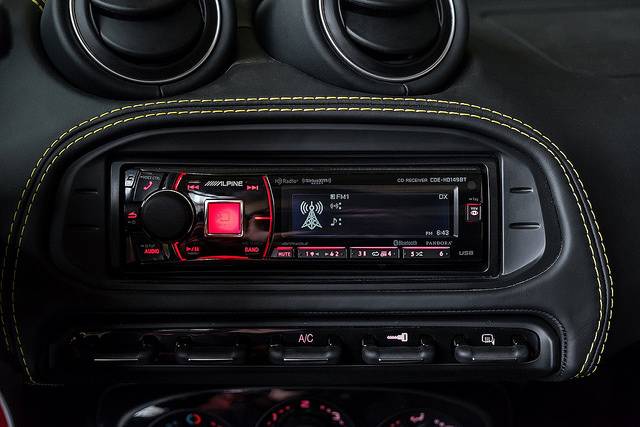 The 4C Spider uses a lighter removable soft roof, with an optional carbonfibre hardtop. The interior has been revised for the Spider, with an upgraded stereo (an Alpine system with Bluetooth streaming) and a greater choice of color and trim options.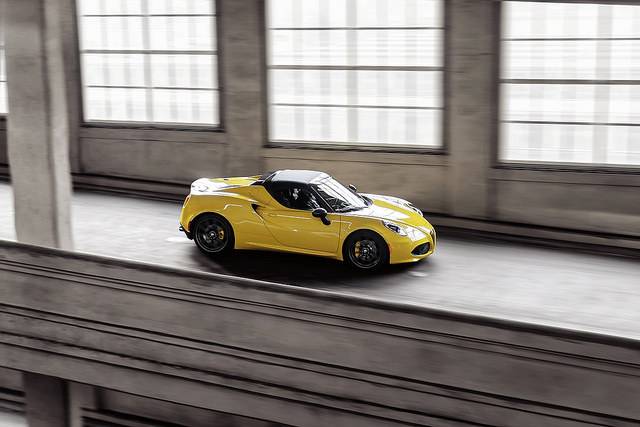 To keep the wight still low, Alfa's engineers have used thinner window glass and ultra-stiff and lightweight carbon tub that is also used on the Coupe version.
Performance is still the same, the 1742cc turbo four cylinder engine helping the 1060kg (dry) Spider to 62mph in 4.5 seconds and on to a top speed of 155mph. A lot of work on aerodynamics made both of the them, the Spider and the Coupe to keep the same performance.
The 4C Spider will enter production shortly and go on sale this year.