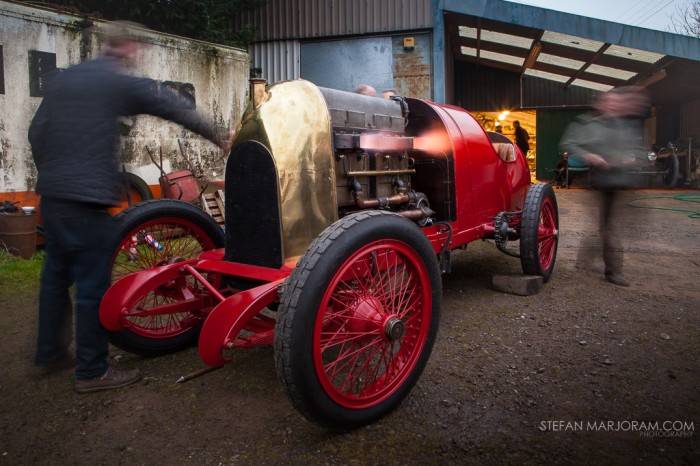 This awesome footage shows the 28.5L ''Beast of Turin'' a Fiat S76 lap speed record car that got fired up for the very 1st time in 100 years.That was an amazing start though.. Such violence and attitude.
Fiat's 28.5-liter four was in response to the 21 liter four-cylinder that powered the Blitzen-Benz, in which Barney Oldfield used to set a world land record speed of 131.7 MPH at Daytona Beach in 1910.
Furthermore we suggest to watch the video, also feel free to share with us your opinion
The Beast of Turin trailer from stefan marjoram on Vimeo.