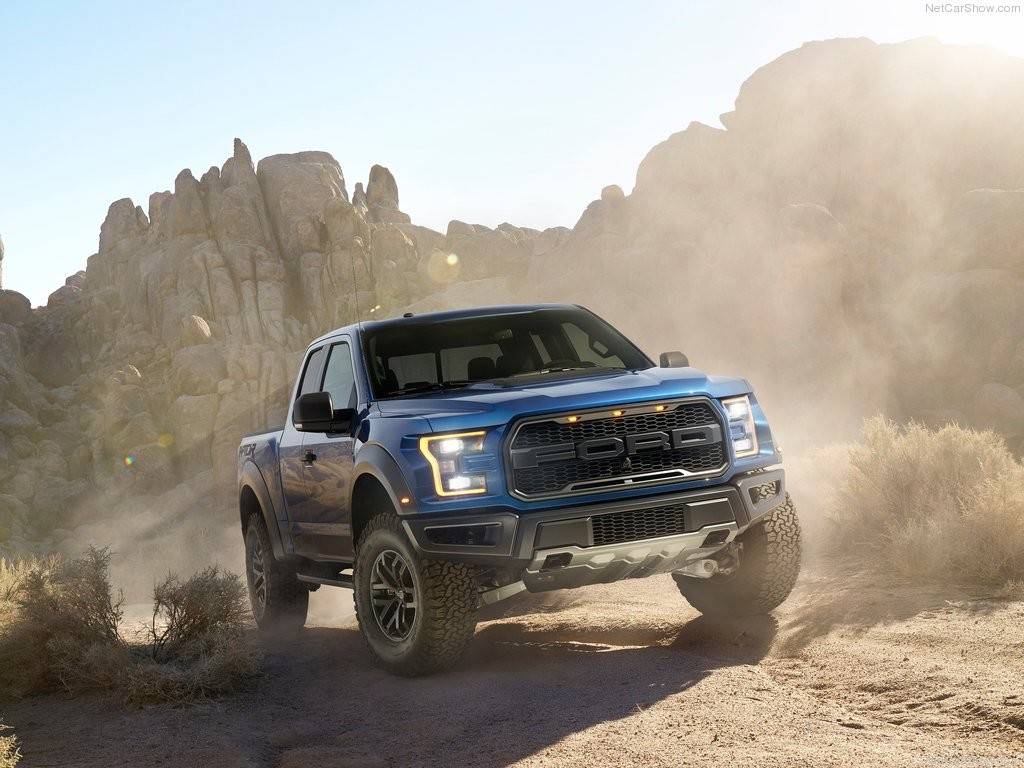 The new Raptor is no longer an SVT model, as the Special Vehicle Team has been folded into the global Ford Performance brand, so, now it is called 2017 F-150 Raptor. The F-150 was redesigned in 2015 when it first reveald. Ford Motor Company officials were mum on plans for a new Raptor performance model, leaving enthusiasts disappointed. But now, let's talking a bit more about the new Raport. The new Raptor is powered by a 3.5-liter EcoBoost V-6, coupled to a 10-speed automatic transmission. his marks the first use of the long-anticipated 10-speeder Ford and General Motors Company have been developing for trucks so it may eventually find its way into the Mustang as well. As for the V-6, Ford says it will produce more power than the outgoing Raptor's 6.2-liter V-8, which is rated at 411 horsepower and 588Nm of torque. It will also have less weight to push around, thanks to the new F-150's aluminum body.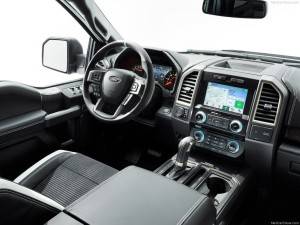 The Raptor comes standard with Fox Racing Shox, but they've been enlarged and allow for more suspension travel. A Torsen limited-slip front differential, a new transfer case that's supposed to offer more flexible power delivery, and a Terrain Management System with mulitiple driving modes—including Normal, Street, Weather, Mud, Baja, and Rock—that alter vehicle parameters under different conditions is also available.
A few exterior hardware to mention are stuff such as the "Ford" stamped grille and fender flares. The Raptor also boasts a massive six-inch wider track compared to a standard F-150.
The interior has some novel features, including paddle shifters for the 10-speed automatic, and roof-mounted switches for aftermarket equipment like extra lights.
So we can bet that all pick-up lovers are so enthusiast for the new Raptor. But, here comes the bad news. It won't go on sale until the fall of 2016.