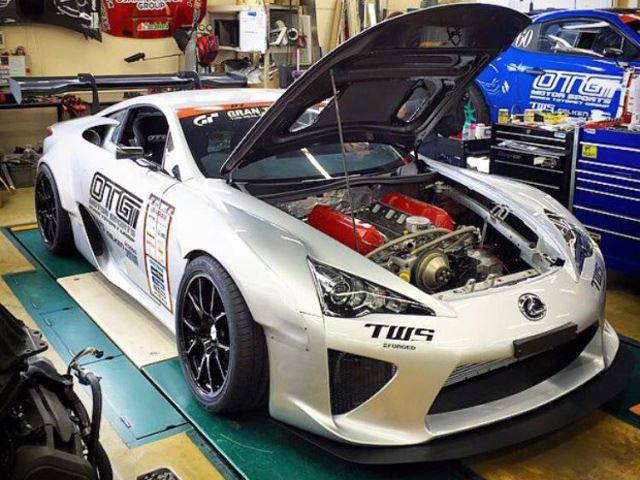 Believe it or not, the LFA will enter this year's D1GP. It's believed to be the most expensive car to ever enter into professional drifting!
It's created by Yoichi Imamura for the upcoming D1 Grand Prix season who replaced the superb original V10 engine with a TRD Nascar motor and mated to a dog box.
On the exterior, the supercar was upgraded with a widebody kit and oversized rear wing.
So, we have to wait a bit to see how the "Nascared" LFA will go on the drift track!