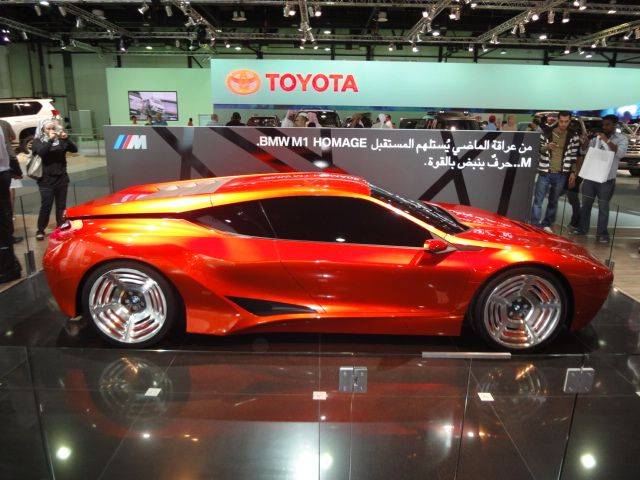 The M1 Homage Concept was first unveiled in April 2008, but it was released later at the event Concorso d'Eleganza Villa d'Este 2008 to commemorate the 30th anniversary of the M1. It uses a mid-engine layout and borrows styling cues from both the original M1 and the Turbo show car.
It is created by Giorgio Giugiaro who got his idea from the BMW Turbo concept which was designed by Paul Bracq. The turbo concept boasted many technical and advance innovations from BMW.
A few years later, Alexsmolik gives us a so-physical contact with it! So, enjoy!