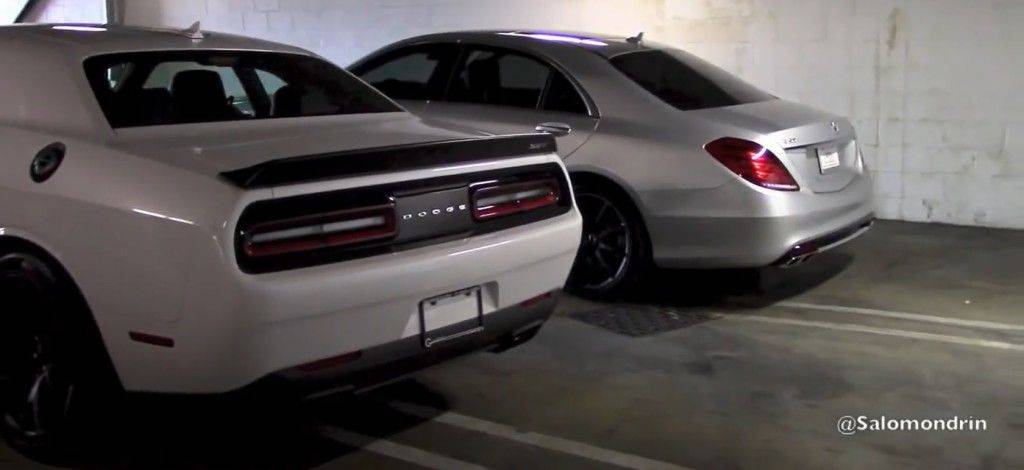 Well, when it comes to rev battles things get so subjective because everybody's taste is different. Aftermarket exhausts also expands ways for making the car the one you ever wanted. So in case you've found a car you really like but you don't like its sound, well, you're free to personalise it.
Beyond all these theories, in the video below we have two of the best cars in the market today. Sure, every company as its advantages and disadvantages, because you can't be the best on making everything. The Mercedes S65 AMG on the left side represents the high level of German quality, luxury and performance. On the other side, the Challenger SRT Hellcat it's also one of the craziest cars in the market, and one of the most amazing american muscles ever. It's not that very fast becasue of its weight of about 2000kg but it's proof that passion doesn't comes from money or being the first of the list.
High quality headphones or speakers are highly recommended.
Also, you're invited to share with your opinion.