By: Phillip Oliveira
In a quiet rural corner of a small town, I find in front of me a 2015 Chevrolet Corvette. Better yet, the owner is crazy enough to let me drive it.
By now, it is no secret that this car is stunning; far more the Italian stallion than an American brute. The headlights stretch way back like a Lamborghini Aventador, and the car is low, wide, and has a track that rivals city buses. More importantly; everything works. The vented hood funnels air into a 'V-mounted' radiator to keep the all-new 6.2 litre 460bhp v8 cool. Vents above the wheel wells funnel air which cools the transaxle along with the electronic differential, before exiting out of vents integrated in the rear tail lights. The attention to detail is majestic. That aforementioned electronic differential can go from full lock, to fully open in a fraction of a second and cleverly manages power delivery.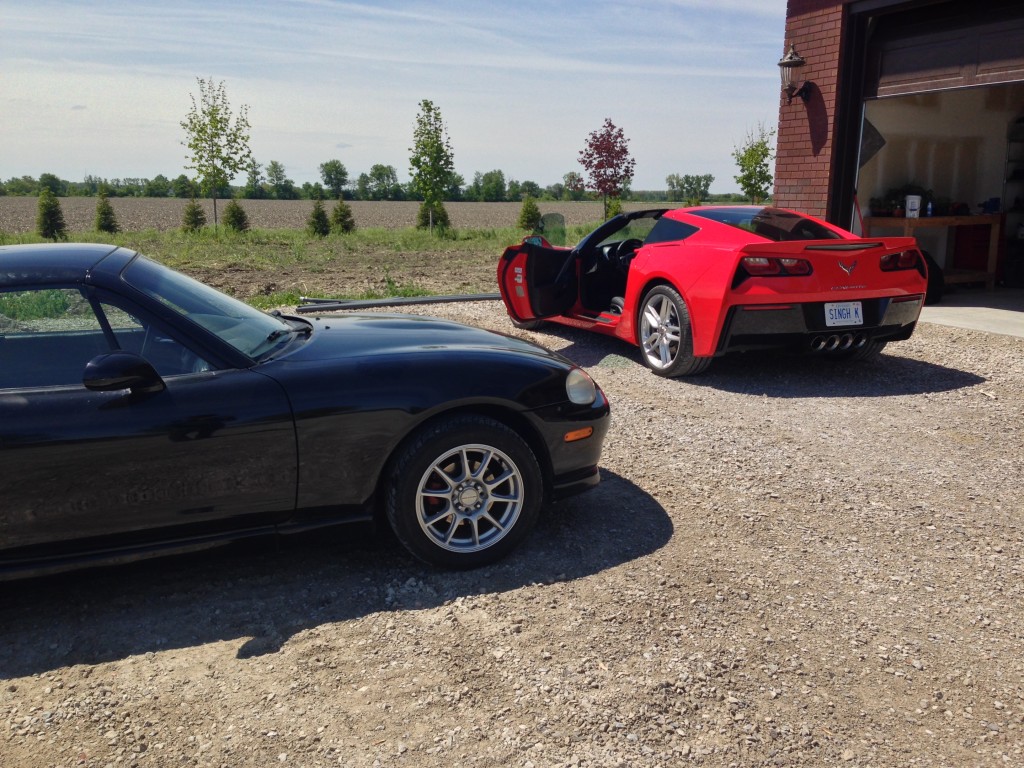 This is a very, very easy car to drive fast. Push the gas pedal to the floor, and the rear squats, the nose pitches like a galloping horse and those 285mm Michelin Pilot Super Sport Tires barely squirm as you rocket forward, effortlessly breaking every speed limit. It should be mentioned that thanks to cylinder-deactivation, this new LT1 v8 gets 29mpg highway; welcome to the future.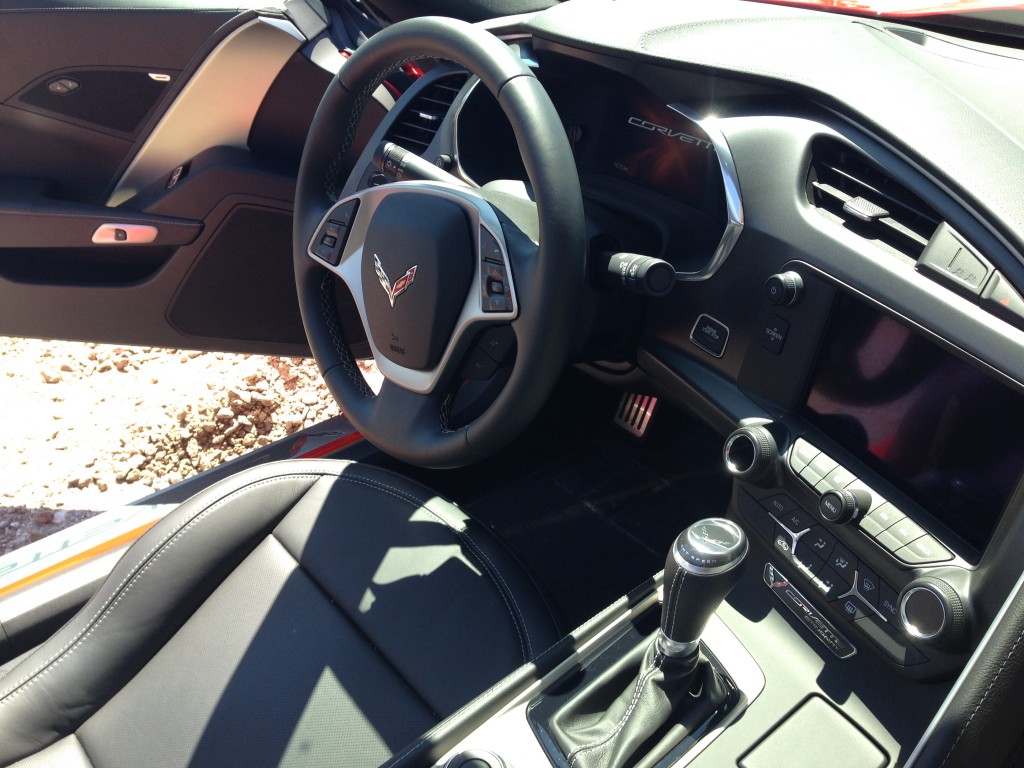 By now, you've probably guessed that this car came equipped with GM's new 8-speed automatic. GM has made a point of comparing it with Porsche's PDK transmission, and for good reason; right now, it's simply the standard. They claim it shifts faster; a claim I won't deny, but while Porsches PDK completes the task with an almost telepathic obedience, the GM unit feels sloppy and unsure of itself. It's not that it isn't fast, but it doesn't shift with the definitiveness expected from modern dual-clutch units.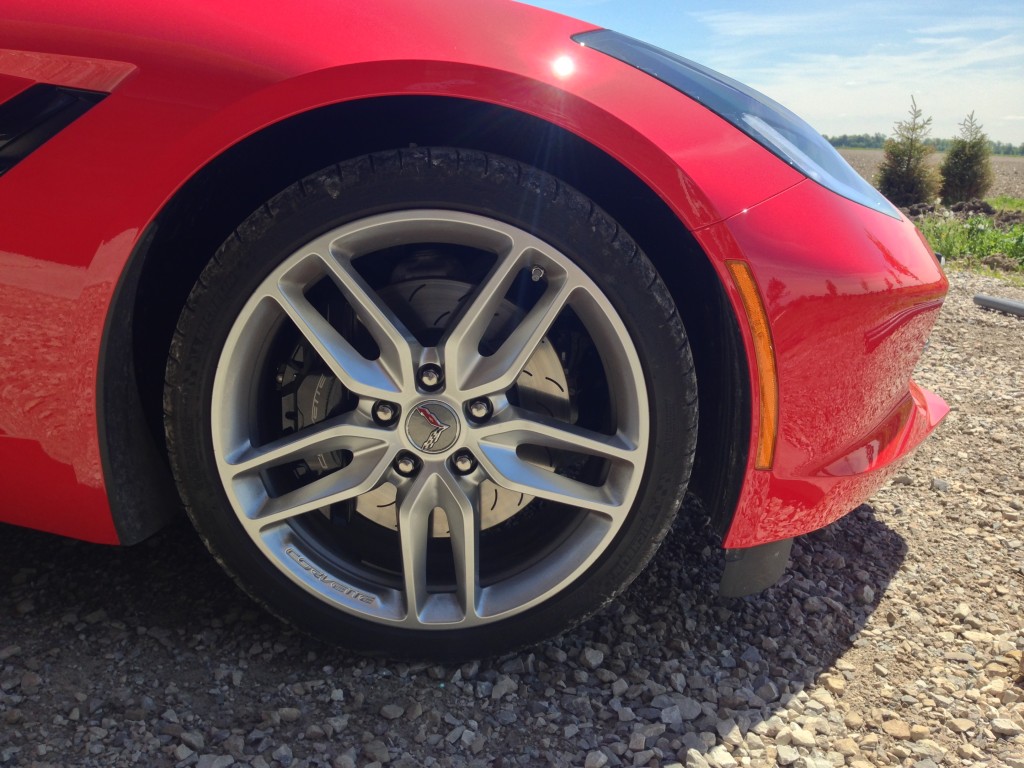 It handles too, exhibiting just the right amount of body roll while feeling flat and predictable. Magnetorheological dampers allow for changes in ride quality based on the driving mode selected, so you can keep your back intact on the trip to and from the track, and dominate once you get there. 50/50 weight distribution, courtesy of the Corvettes rear-mounted transaxle means it feels balanced and rotates around the driver, like an obnoxious, fast, and slightly terrifying Miata.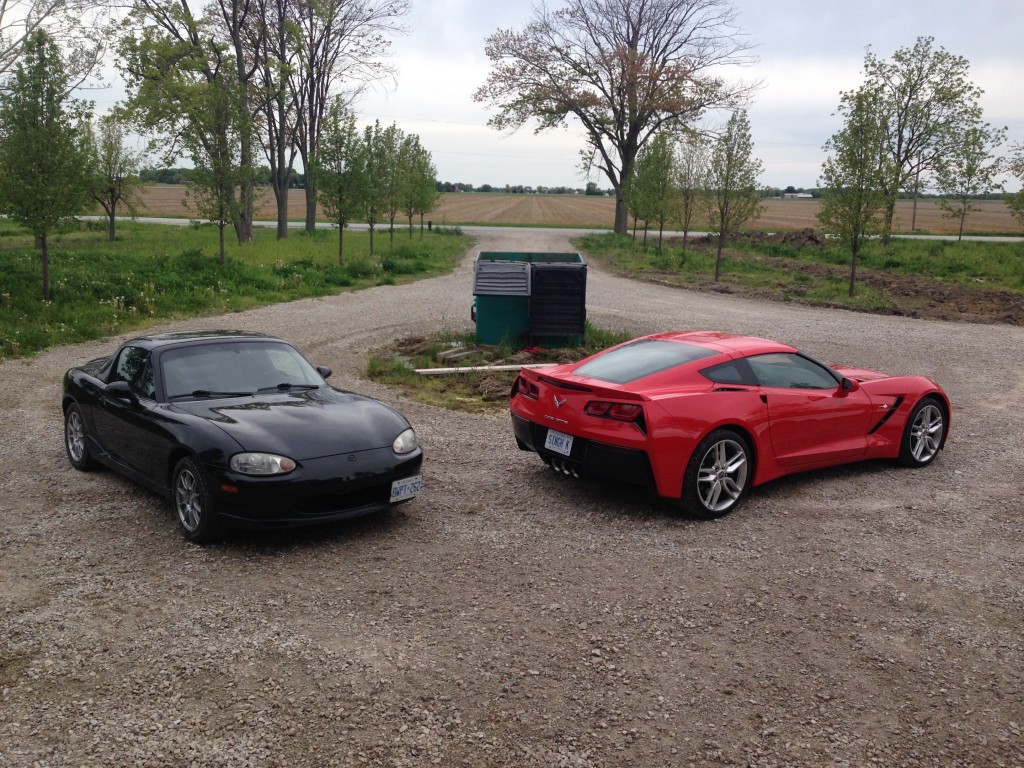 The exterior while beautiful, is pretty well all plastic, though the roof panel is apparently carbon fiber. None of the vents or panels feel like they can be torn off with a quick tug; a problem I've had with nearly every American performance car. The cockpit is clearly driver oriented; everything is easy to reach and usable. The most impressive piece of tech is likely the 8" screen which encompasses the entire instrument cluster. The unit is essentially a digital tachometer with a speed readout in the center, and it can be toggled to show more information than you could ever imagine needing; right down to tire temperature. My only complaint, and I admit that it's a childish one, is that everything is still very much plastic. The leather touring seats are excellent, but every knob and piece of trim still felt a tad cheap. Frankly, I think the aluminum touches in the 2015 Mustang I drove recently spoiled me.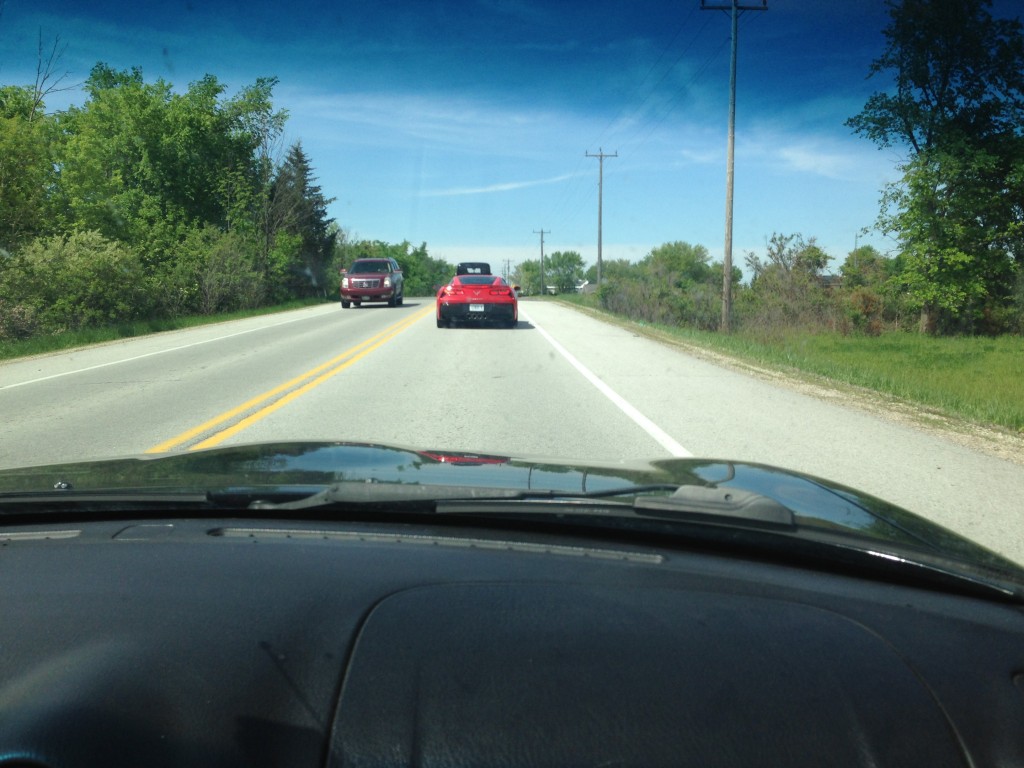 In rural towns, this car got attention normally reserved for million dollar exotics. I witnessed people literally hanging out of their driver side window to get a glimpse. Good luck trying to park without getting stopped for questioning, almost exclusively by old white men wearing baseball caps. The quad-pipe trumpet exhaust probably doesn't help. When in 'touring' mode, visible butterfly valves in the exhaust tips close to limit the Corvette growl to moderate, neighbour-pleasing level. In sport or track mode, the throaty v8 soundtrack makes it certain that anyone within a square mile will hear you coming. Simply put, this car is shockingly loud for one equipped with a factory exhaust and it's heavenly.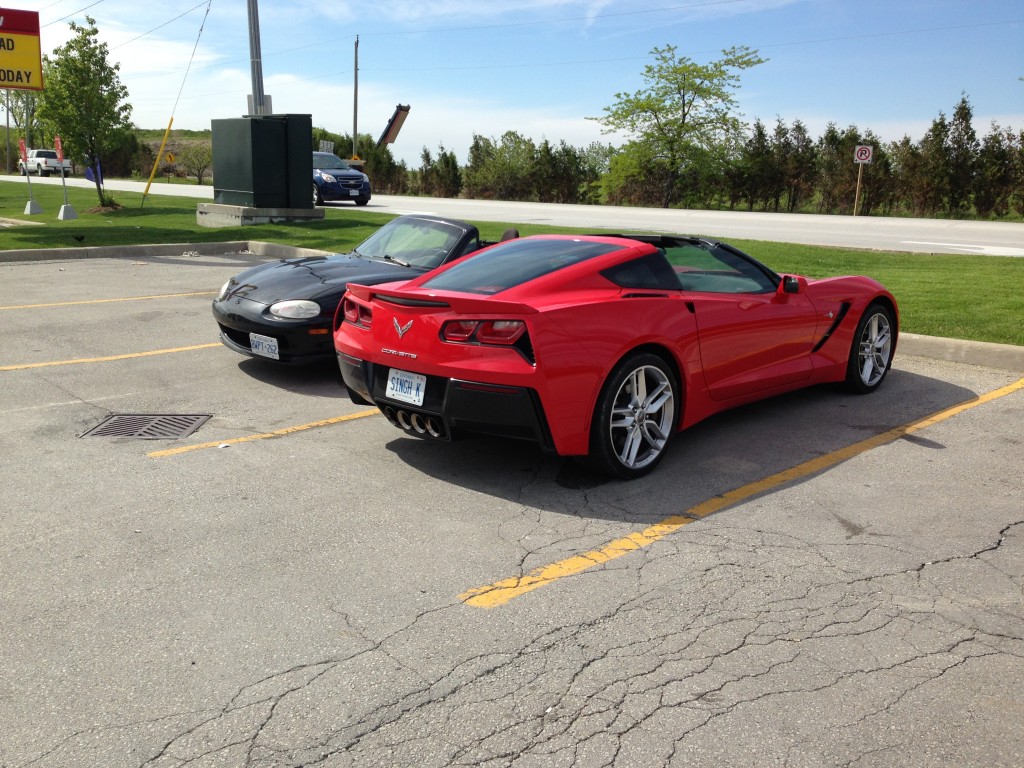 Ludicrous speed, wonderful sounds, looks to snap necks and an interior worthy of a BMW. It appears that the American performance bargain is back, but this time, it's not making any excuses.