If you're still in doubt about he ZR1 mid engine maybe this pics will give you a final answer.
While even though the car is in camouflage,you can easily spot a Corvette when you see one.As you can see,the front bumper has large air intakes and a bulging hood,typical vette.
You might say that this might be an upgraded ZO6,but there are more details about the car,that proves your thought wrong.As you can see,the doors are unpainted and this may indicate a move from fiber glass,to carbon fiber.ZO6 also uses a lot of fiber glass,so it would be a good move if they would switch it with carbon fiber.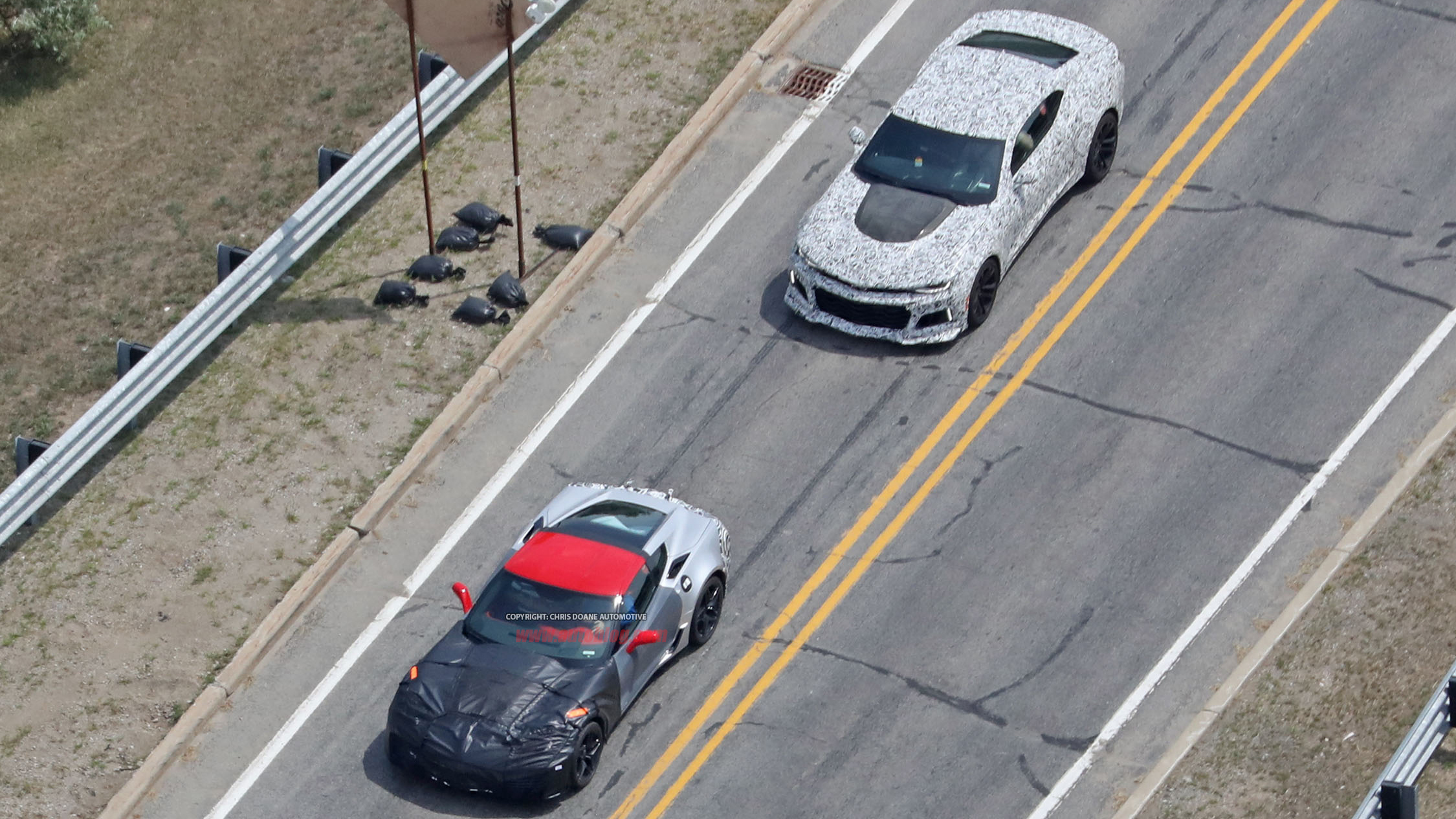 Even though barely visible you,can almost see that this model is equipped with blue brake calipers,which brings you to the C6 ZR1 blue calipers.Moving to the back we can see that the car is camouflaged with sticky swirls,and we also can see that the spoiler is missing,which means that this is not an upgraded version of the ZO6.The car has two struts in the back,and we assume that they might serve as a connector to the new type of spoiler.Rumors about the new ZR1 mid engine vette,have been going for ages,maybe this could be it.This model is obviously a front engine car,so we don't know for sure whats going on.