Take a look at the limited Mercedes Maybach S650 cabriolet.
Mercedes Benz has always been about luxury, of course it has its sport line too, but Mercedes in general stands for luxury, and my good do they do it right.
Mercedes customers are always happy with what they get when they buy their car, that they even go as far and compare it with the Rolls Royce. Of course the Rolls is a different ball game when it comes to luxury, but car reviewers say that the Maybach isn't so far behind either. Here we have the first cabriolet from Mercedes-Maybach , the S650 cabriolet. The car was unveiled at the Los Angeles Auto Show and as Daimler says only 300 models will be made and only 75 of them will be heading to the United States.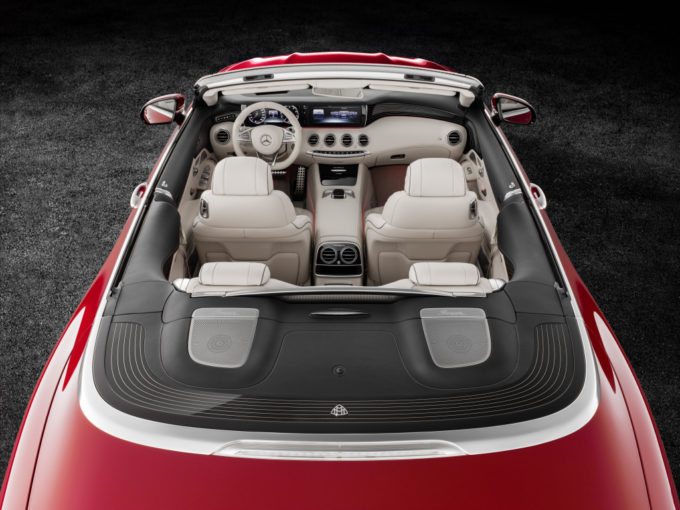 Daimler notes that in the U.S., these three exclusive configurations will be available for the Mercedes Maybach S650 convertible:
• Zircon Red exterior paint with a Porcelain / Black interior, Piano Lacquer Flowing Lines trim and a black soft top
• Cote d'Azur Blue exterior paint with a Porcelain / Saddle Brown interior, Magnolia Nut Brown trim and a beige soft top
• designo Diamond White exterior paint with a Porcelain / Yacht Blue interior, Magnolia Nut Brown Flowing Lines trim and a dark blue soft top.The Mercedes-Maybach S650 Cabriolet is equipped as standard with an exclusive travel luggage set from MAYBACH – ICONS OF LUXURY. "THE AFFINITY" set comprises two large travel bags as well as two lifestyle bags made of original vehicle leather. In terms of form and color – which are coordinated with the interior variant selected by the customer – the bag set is tailored to match the Cabriolet. The bags can be securely attached to each other with straps to enable optimum use of the space in the trunk. Polished and chrome-plated "1 of 300" lettering serves to highlight the level of exclusivity. Supplied as standard: exclusive fabric cover and certificate
• Just like the vehicles from Mercedes-Maybach, the elegant items of luggage from the license partner MAYBACH – ICONS OF LUXURY GmbH meet high standards in terms of design, materials and manufacturing.
• Elegant items of luggage: color-coordinated to match the interior variant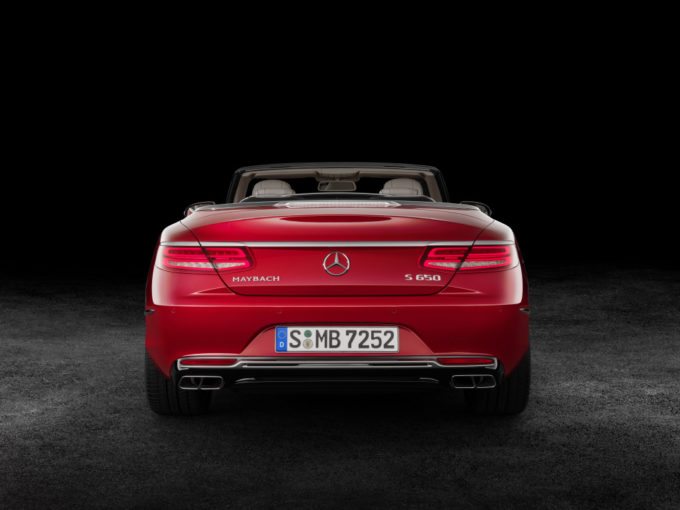 Also here's the engine breakdown of the car:
Mercedes-Maybach S650
Number of cylinders/arrangement 12/V
Displacement (cc) 5,980
Rated output (hp) 612 @ 4,800-5,400
Rated torque (lb-ft) 738 @ 2,300-4,300
Top speed (mph) 155