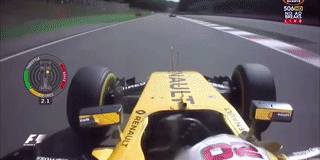 Here's a compilation of every Formula 1 crash that happened this year.
Formula 1 is a very interesting sport, as it seems boring while you see the cars lap the track as they normally do,
and there's a moment when you fall asleep for 5 minutes, during those 5 minutes, the top 3 positions have changed and 2 cars have crashed, so to put it in other words, you gotta have a lot of patience to chase the whole race from beginning to end. Well this video is focused only on the crashes that happened this year in Formula 1, someone made an awesome compilation and we thought to share it with you guys, enjoy.