If you are thinking of buying an M3 GTS,but don't have the money,then this is the perfect answer.Alpina has always created cars that are a bit calm,not to aggressive like the M line does,but with the E92 B3 GT3 they have outdone even themselves.While even though is almost as aggressive as the M3 GT3,it doesn't cost as much as the GTS.
The M3 GTS is thought to cost around £100.000,the Alpina costs almost half the price.There are some down things about the B3 GT3 though,and of them is the sound.The GT3 doesn't get the same insane V8 engine the GTS has,while even though the GT3's engine produces surprisingly more torque than the GTS,with an 3.0 liter twin-turbocharged engine that produces 402 bhp,it does 0-62mph in 4.5 seconds and has a top speed of 186mph.This Alpina comes equipped with multispoke wheels that are 25% lighter than other rims,and the front brakes are 380 mm discs with six-pot calipers.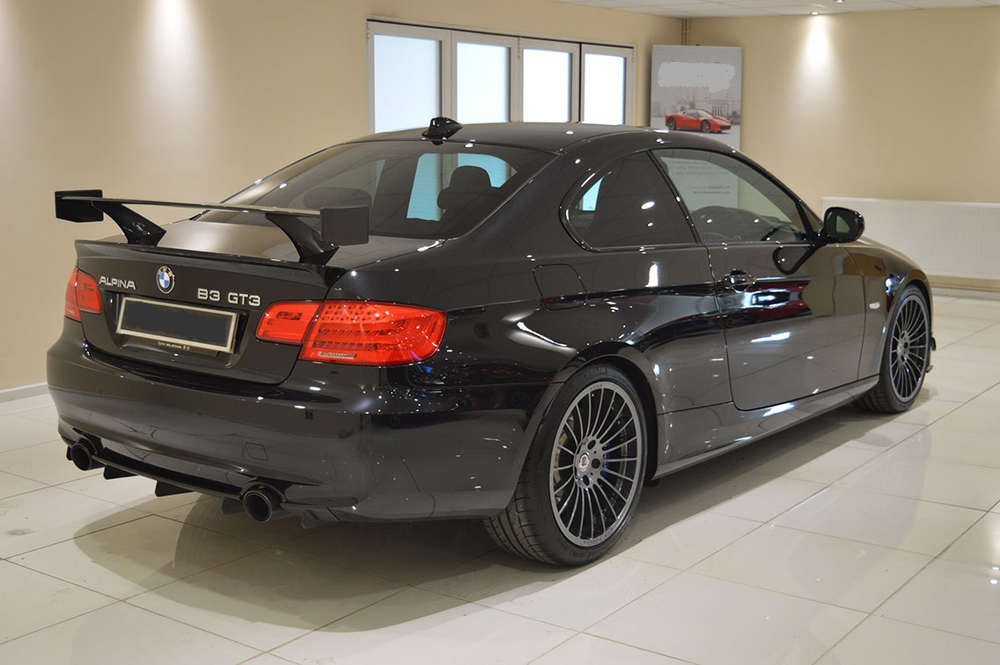 The GT3 also houses adjustable coilovers,giving a variable height,12 settings for compression and 18 for rebound.Some other parts that the Alpina houses are a titanium exhaust,half leather half alcantara bucket seat and a digital race display system.If you are still in doubt if this Alpina is a steal or not,then you should know that Alpina made only 99 examples of the GT3,while the GTS made 135 examples,which means that the M3 GT3 Alpina is even more rare than the GTS.