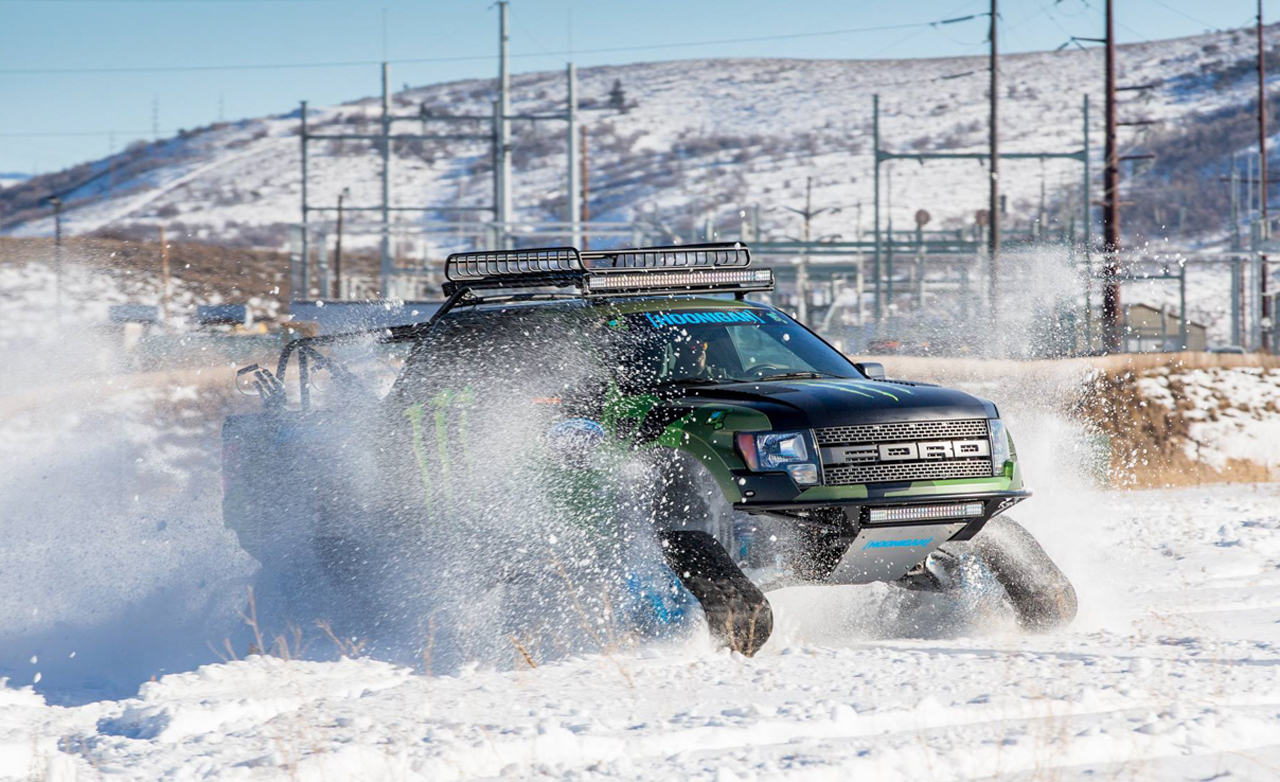 Watching the king of drift assaulting a mountin with his monster Tracked F-150 Raptor TRAX is exactly what you need to watch this
weekend.!No doubt about that! He cannot stop surprising us with his holy driving skills.It looks like he can do whatever he wants with his monster,no
matter where he is.This time Ken block and his beast and two snowboarders Zak Hale & Ethan Deiss spent some quality time bashing around Baldface Lodgein in Nelson,British Columbia.
Furthermore we suggest to watch the video, also feel free to share with us your opinion.